NEW YEARS eve MENU
If what you make friends and relatives eat next December 31st will be your responsibility, we do not envy you.
It is not easy to organize the menu for the New Year's Eve dinner, satisfying everyone and even managing to think about dessert.
We perceive the desperation that grips you but thank it … because it has brought you here……
A list of many ideas including appetizers, first courses, main courses, focaccia, bread and desserts to solve the situation.
Follow mw on
Instagram
FIRST COURSE
Grandma RAGU recipeOne thing that can never be missing in my house is the Grandma RAGU recipe.Since I was a child I have grown up on bread and RAGU sauce: not "pasta and ragù" but bread and ragù!In fact, my favorite way to enjoy it was to eat it on top of bread.Today's recipe is […]
Continue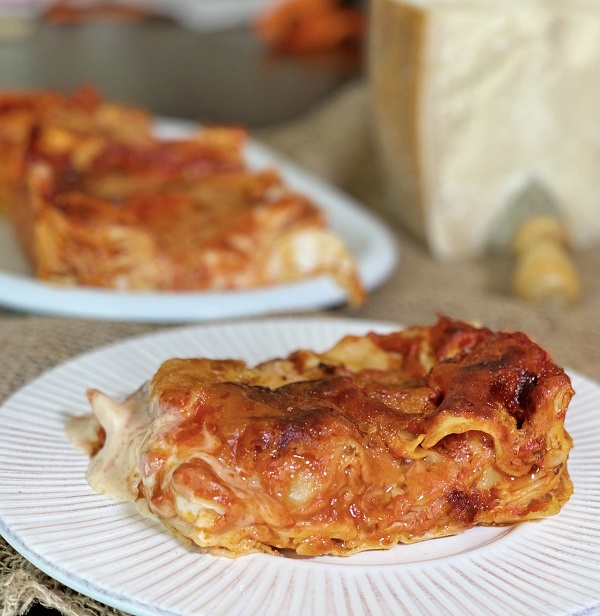 ORIGINAL Italian LASAGNA recipeThese lasagna are the legendary lasagna with meat sauce that my grandmother prepared on Sundays with a mountain of sauce, béchamel and a generous grating of Parmesan cheese.Every family in Italy jealously guards a recipe, handed down from mother to son. If you fancy traditional cooking, here's my grandmother's original recipe!It is […]
Continue
Baked MAC and CHEESE Baked MAC and CHEESE Mac and cheese, macaroni and cheese or simply pasta with cheese, whatever the name you call it, it is an irresistible, creamy and stringy recipe of the American tradition absolutely to be reproduced at home. A soft and creamy first course, characterized by an unmistakable golden crust […]
Continue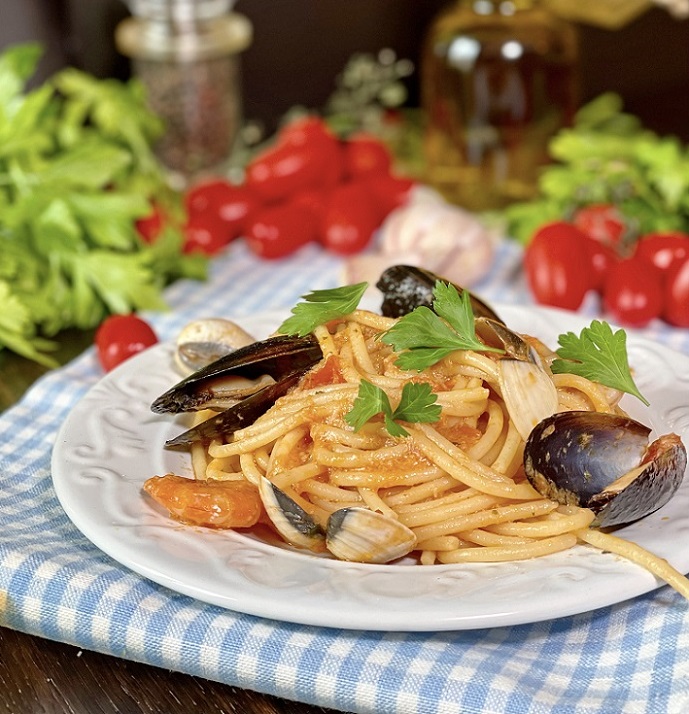 SEAFOOD PASTA recipe Pasta with SEAFOOD is a seafood first course in which you can savor all the intense flavor of fresh fish. It is pasta, (spaghetti or long pasta) seasoned and creamed in a seafood sauce based on mussels, clams, shrimps, but also squid and scampi. A few tomatoes, oil and fresh parsley complete […]
Continue
Homemade HAM and CHEESE MANICOTTI with crepesHomemade ham and cheese manicotti made with "crespelle" (crepes) as they say in Italy.Easy to prepare even in advance and very fast.A dish for Sunday lunch or for a special occasion but also for every day.They are lighter than pasta but very tasty. They can become a single meal […]
Continue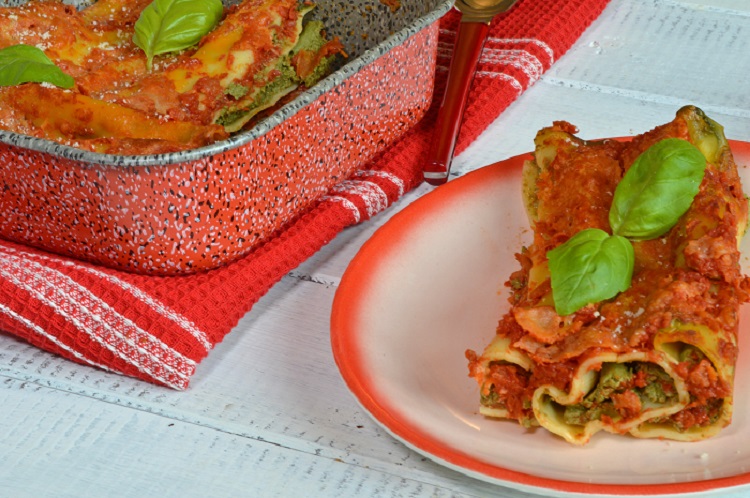 Spinach & cheese CANNELLONIA juicy spinach and ricotta filling inside cannelloni pasta tubes, topped with a simple homemade tomato basil sauce and melted cheese.This is one of my meals that I prepare to give to friends and a great one to prepare for dinners.I love cannelloni and I make them often during most of the […]
Continue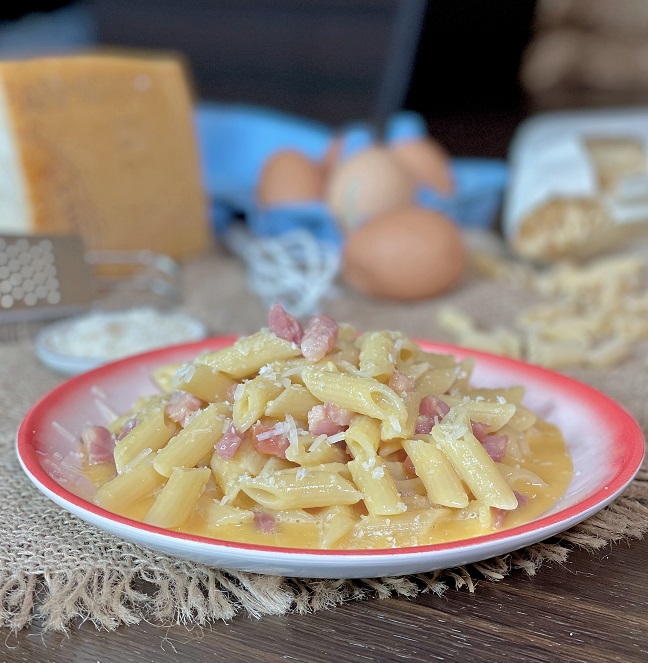 Easy CARBONARAThis dish is an egg, bacon and cream cheese that wraps the pasta and has become an Italian symbol and tradition.Together with Pasta Cacio e Pepe it is the symbol of Rome!This sauce is very easy and cook in about the same time it takes to cook dry pasta.Remember: the main goal is creaminess.Follow […]
Continue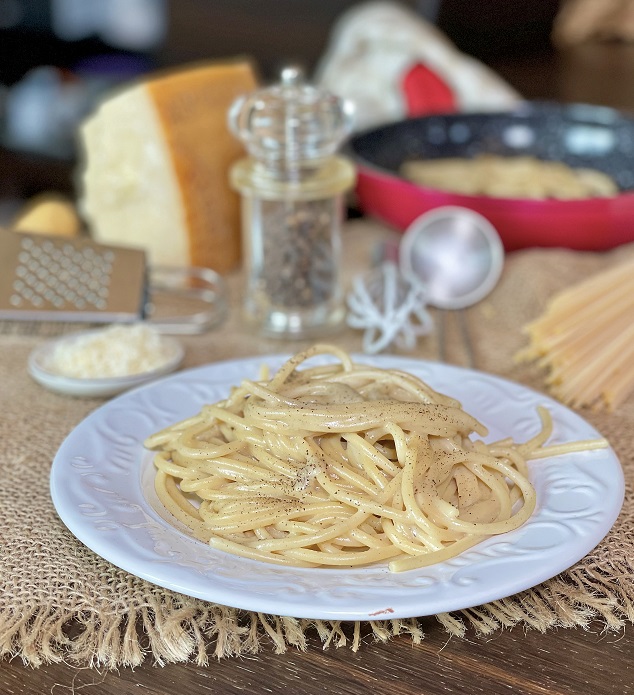 Authentic CACIO e PEPE recipeCacio e pepe, symbol of Rome and Roman cuisine, together with Pasta alla Carbonara (click here for Easy CARBONARA recipe) Pasta alla Carbonara. Nobody can resist its creaminess.The ingredients of Cacio e pepe are only 3, as the original recipe: pasta, pecorino romano and black pepper, which must be used in […]
Continue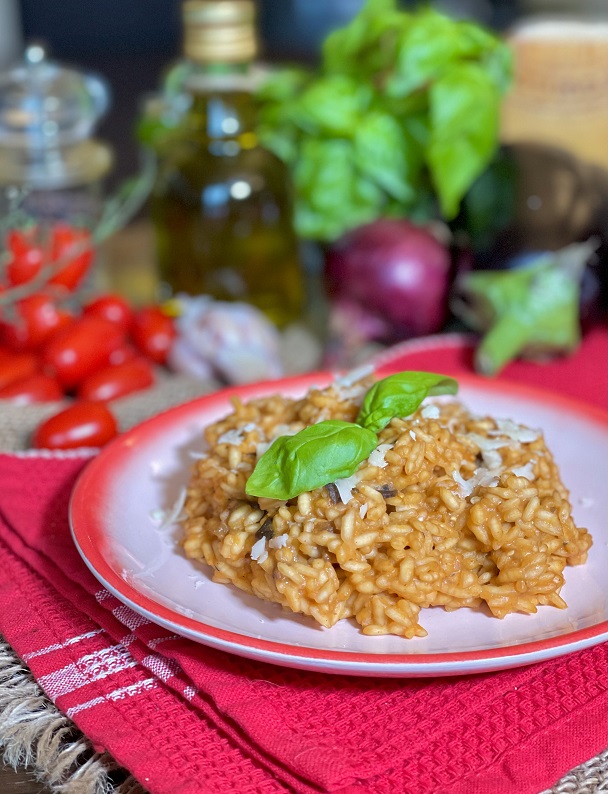 Sicilian RISOTTO with AUBERGINEThe Sicilian risotto with eggplant "alla NORMA" is one of the most loved traditional Sicilian first courses, delicate and fragrant, a mix of Mediterranean flavors.It is a reinterpretation of the famous Pasta alla Norma prepared with fried aubergines, tomato sauce and salted ricotta, ideal if you are looking for a light recipe […]
Continue
Italian creamy PUMPKIN RISOTTOPumpkin risotto a great classic of Italian cuisine based on rice, pumpkin and vegetable broth.A simple, genuine autumn first course.Inexpensive recipe, ready in 30 minutes: it will please the whole family.Just choose an excellent seasonal pumpkin with a juicy pulp, a rice that keeps cooking.Follow the classic rules for preparing risotto (roasting, […]
Continue
LINGUINE with CLAM SAUCE Pasta with clams (linguine or spaghetti) are one of the typical dishes of our Mediterranean cuisine. Living on the sea I am used to eating them very often, they are exceptional, as well as very easy to prepare. Characterized by a few and selected ingredients able to bring out the unique […]
Continue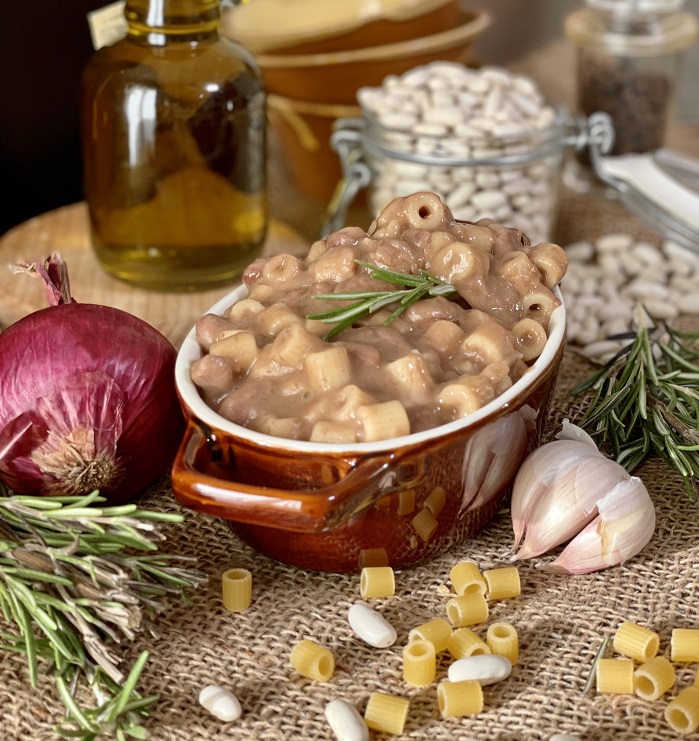 BEAN and PASTA SOUP pasta e fagioli Pasta and beans soup, a hot and substantial first course, a great classic of Italian cuisine. Poor Italian cuisine is characterized by balanced dishes made with simple, pantry ingredients that, taken together, give more than the sum of their parts. Among the many pasta and legume dishes of […]
Continue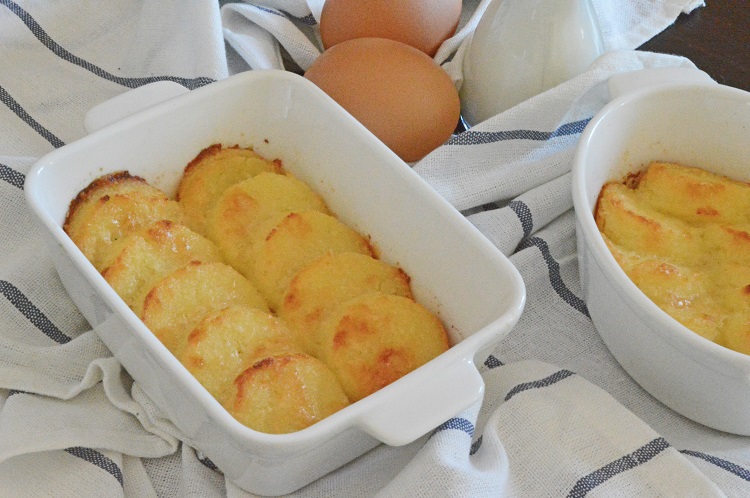 SEMOLINA GNOCCHI Roman Style Gnocchi are an ancient first course, prepared with the most varied flours and widespread all over the world. When hearing the word "gnocchi", most of us will automatically think of the small pillows of potato dough. However, there are many types of gnocchi Today I chose to propose a typical Lazio […]
Continue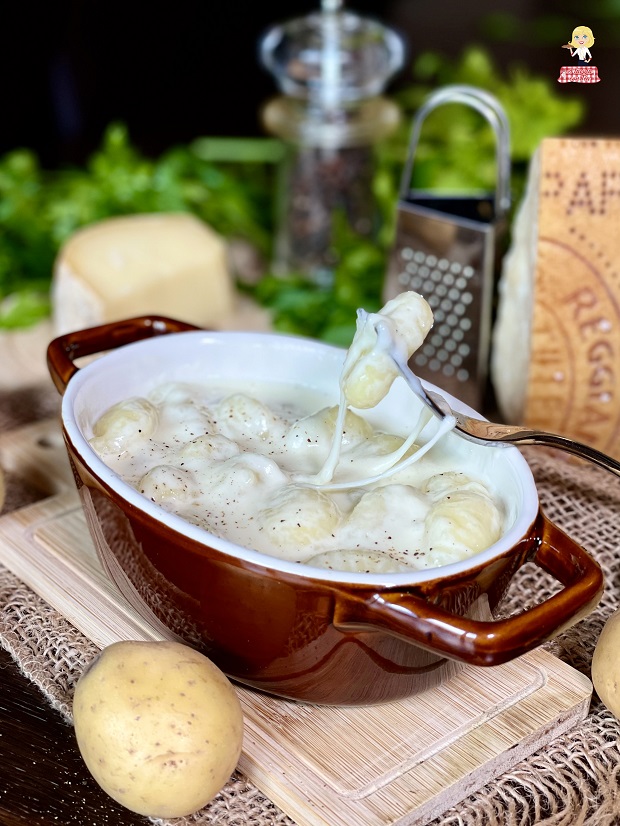 How to Make Four Cheese GnocchiThis is my family's favorite dish that we order every time we go to the mountains. We love them! Super creamy and cheesy, impossible to resist. Obviously, being a dish that drives us crazy, I didn't miss the opportunity to slip into the kitchen of the legendary "Bear's Den" to […]
Continue
Slow Cooker Italian RIBOLLITARibollita is a tasty soup, like a more substantial version of minestrone, thickened with bread and scented with garlic.This classic Italian vegetarian soup is comforting enough.Rich in abundant vegetables, meaty beans and plenty of olive oil and Parmesan.It is good fresh from the oven, but it is perhaps even better if you […]
Continue
PUMPKIN soupPumpkin soup is certainly one of the most suitable autumn recipes for cooking this versatile vegetable quickly and easily.A warm and comforting soup perfect for autumn and winter;Like any traditional recipe, there are many versions. Which involve the addition of more or less ingredients, from legumes to vegetables.Today I am preparing the recipe that, […]
Continue
SPAGHETTI and MEATBALLS original italian recipeI love this dish! It reminds me as a child when my grandmother used to make it for me.There is no one who can resist a plate of spaghetti with meatballs, especially children.It is very easy to prepare.All you have to do is knead the meatballs and cook them in […]
Continue