Caramel ALMOND and PENANUT Praline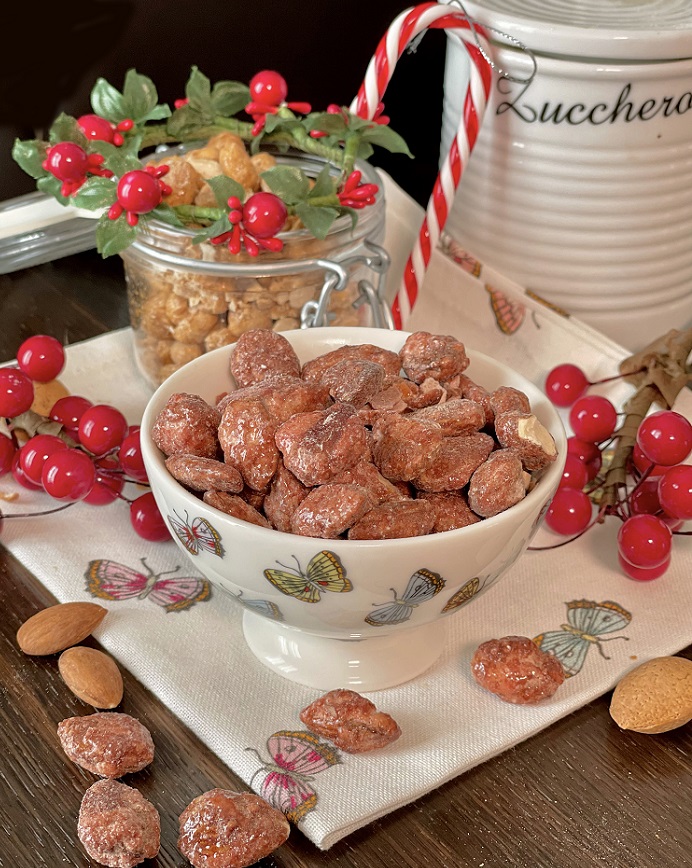 I'm honest one thing I just can't resist is caramel almond and peanuts praline!

Since I was a child I loved them and I did some crazy scenes until my parents gave in and bought them for me, together with pancakes obviously, at the stalls of festivals or amusement parks.

I still remember those plastic bags, slightly sticky with those little treats inside, I ate one after the other until I saw the bottom of the bag.

They weren't in the shops and waiting for the right opportunity was almost a chore!

Actually, once I became an adult, I realized that they are very easy to make at home and you only need three ingredients: almonds or peanuts, sugar and water.

The right occasion to prepare them is the Christmas holidays: perfect as a snack, as a delicious gift for your friends or to be included in the Befana stocking.

You will see that in just a few steps you will get delicious caramel almond and peanut praline that will delight young and old, and everyone will compete for the bags to be able to munch on them … luckily the Christmas holidays only come once a year !!!


Difficulty

Very easy

Cost

Very cheap

Preparation time

5 Minutes

Cooking time

15 Minutes

Serving

a bag

Cuisine

Italian
Ingredients
almond
(

or peanut 5 oz about 150 g

)
Steps
STEP 1
Put the almonds (or peanuts) in a steel pan and add sugar and water at room temperature.
Cook over medium-low heat, stirring constantly.
You will see that initially the liquid composed of water and dissolved sugar will begin to boil and then crystallize forming a patina around the almonds.
STEP 2
At this point, lower the heat slightly while continuing to stir until the sugar begins to caramelize and take on an amber color.
In the meantime, line a pan or the baking tray directly with parchment paper.
Transfer the almonds to cool on the pan, spacing them as much as possible.
STEP 3
As they cool down, divide the ones that are stuck together.
Your praline almonds are ready, easy right? Enjoy them in company!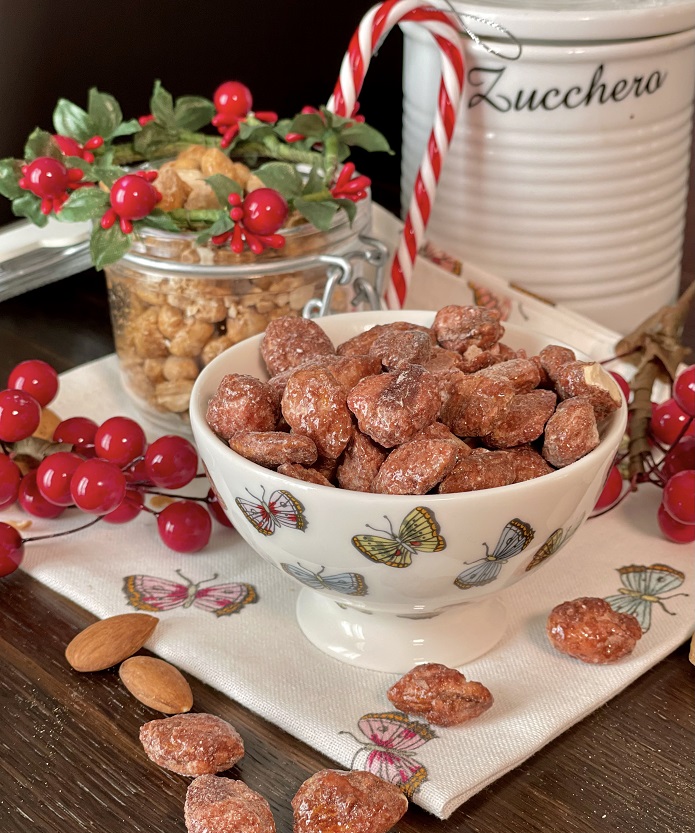 STORAGE
Once ready, the praline almonds are kept closed in an airtight container at room temperature up to 7.
NOTE
Following the same procedure it is possible to prepare peanuts or hazelnuts.