CHRISTMAS CAKE POPS


Colorful, fun and greedy: Christmas cake pops. They are a simple and quick preparation also useful for recycling leftover sweets in a greedy way.

They are lollipop-shaped sweets usually made with crumbled sponge cake.

Leftovers of dry cakes, pandoro and panettone mixed with jam, nutella or mascarpone are also good.

They are skewered with a toothpick or stick, glazed with melted chocolate and finally covered with dried fruit grains, sprinkles, chocolate sprinkles, or various decorations that make them not only good but also colorful and spectacular.

Preparing them at home is very simple: you will only need some sponge cake, jam and some decorations.

Thanks to their simplicity and absence of risks, they can also be a nice pastime for your children to play when they are at home during the holiday season.

Today's recipe is super proven, I've always used it both with leftover sponge cake, and with plumcakes, donuts, chocolate cakes, panettone, pandoro and colombe.

An excellent recycling idea to personalize with colored sugared almonds, coconut flour, chocolate pralines, chopped nuts according to the occasion: whether it's a birthday party, a Christmas dinner, a carnival and why not at Easter.

CHRISTMAS CAKE POPS are greedy, colorful and spectacular and very easy to prepare just follow a few simple rules.

First for a perfect consistency it is the proportion 3.5 ounces of cake – 1 tablespoon of jam (or Nutella).

Once ready, serve your pandoro cake pops in colored jars or wrap them one by one in transparent bags closed with a nice colored ribbon and use them as a placeholder.
Difficulty

Very easy

Cost

Very cheap

Preparation time

20 Minutes

Serving

about 20 pieces

Cuisine

Italian
Ingredients
2
tablespoons
apricot jam
(

a large tbs

)
pIstachios
(

3 tbs chopped pistachios or almonds, hazelnuts, walnuts

)
coconut flour
(

2 – 3 tbs

)
chocolate sprinkle
(

2 or 3 tbs

)
almonds
(

flaked almonds 2 or 3 tbs

)
Steps
Prepare dough
Crumble sponge cake into a bowl with your hands.

Combine jam and mix with a spoon until you get a compact dough that does not crumble. If necessary, you can add some jam.
Preparation of balls
Make about 20 balls of 2/3 ounce each and roll them up as if they were meatballs.

Once ready, put it to harden in the fridge for about an hour or 15 minutes in the freezer. They must become cold and compact.
Glazing
Melt chocolate in the microwave (3 minutes at 650 watts) or in a double boiler.

Prepare one saucers for each chosen decoration.

When the balls are cold, stick them with a stick and then dip them in the melted chocolate.
Decoration
When the chocolate is still hot, sprinkle with sprinkles, chopped hazelnuts, chocolate sprinkles, or any decoration.

Rest

As they are ready, place them on a plate covered with parchment paper, or stick them in a piece of polystyrene.

Let them rest before serving until the chocolate is completely dry.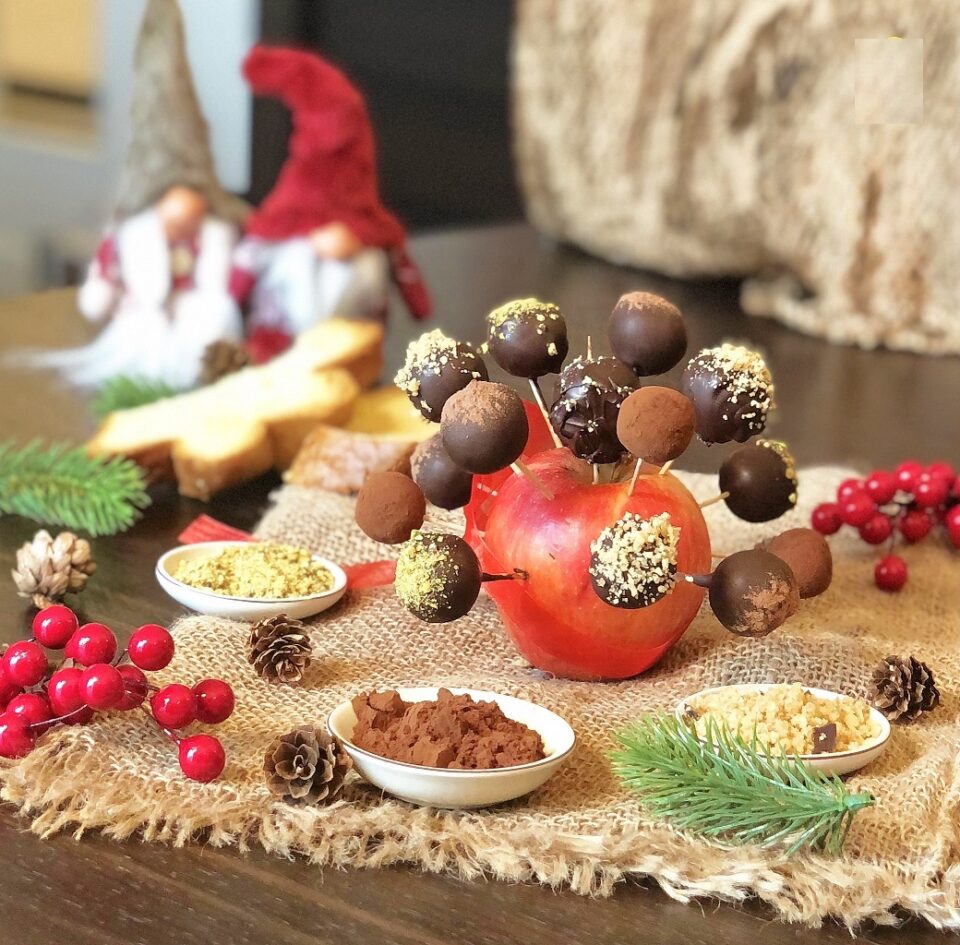 STORAGE
They can be kept in the fridge even for 4/5 days.
VARIANTS AND ADVICE
Some recipes require the use of mascarpone, cream or cream cheese instead of jam. I prefer jam because they can also stay out of the fridge for a long time.
To glaze the cake pops you can use any type of chocolate: dark, milk or white.
In the same way, for the decoration you can choose coconut flour, chopped nuts, colored sprinkles, chocolate sprinkles or whatever you have available.
Instead of the chocolate coating, you can roll the cake pops in unsweetened cocoa or grated coconut.
To pierce the cake pops use the appropriate sticks for cakes pops or even simple toothpicks or sticks for skewers
TRICKS TO OBTAIN PERFECT CAKE POPS
1 – The temperature of the couverture chocolate must not be too hot but not too cold otherwise your ball will risk falling off the stick. Check that the chocolate is liquid and taste it to check the temperature.
When you dip the cake pops in the chocolate, do it gently by slightly rotating the ball and helping with a spoon to completely cover with chocolate.
Eliminate the excess chocolate otherwise when you pass them in the decoration the chocolate will continue to flow, ruining all the work.
Once the cake pops are decorated, put them to dry stuck in a piece of polystyrene, or in an apple or anything that is stable and can be "skewered".
For my Instagram page click here
For other christmas recipes back to the home page
Here some recipes you could find
CHOCOLATE CAKE ROLL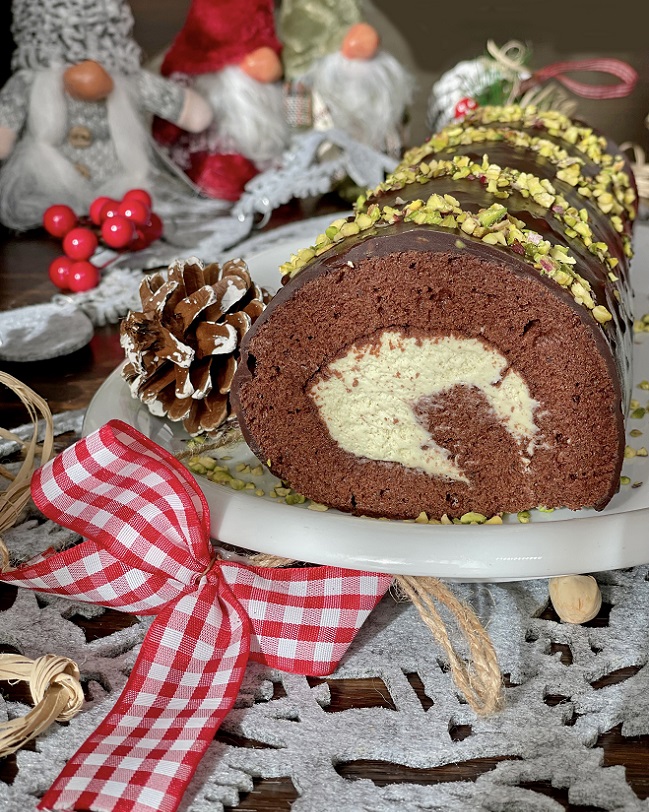 Easy ZUCCOTTO recipe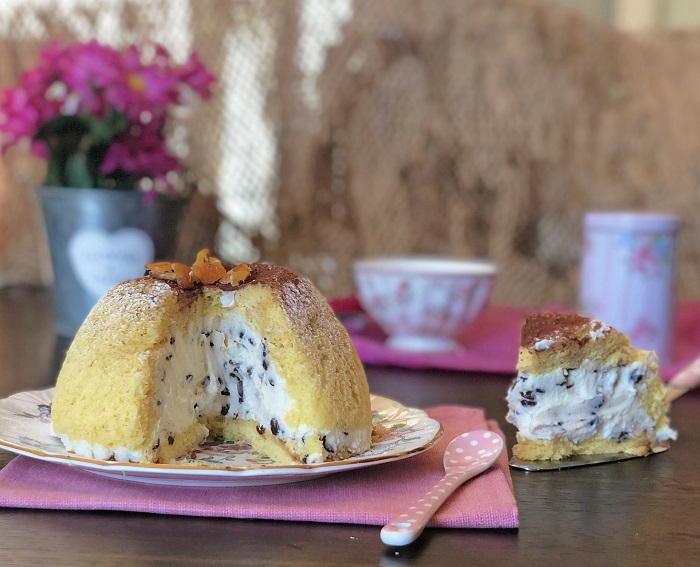 Homemade SICILIAN CANNOLI recipe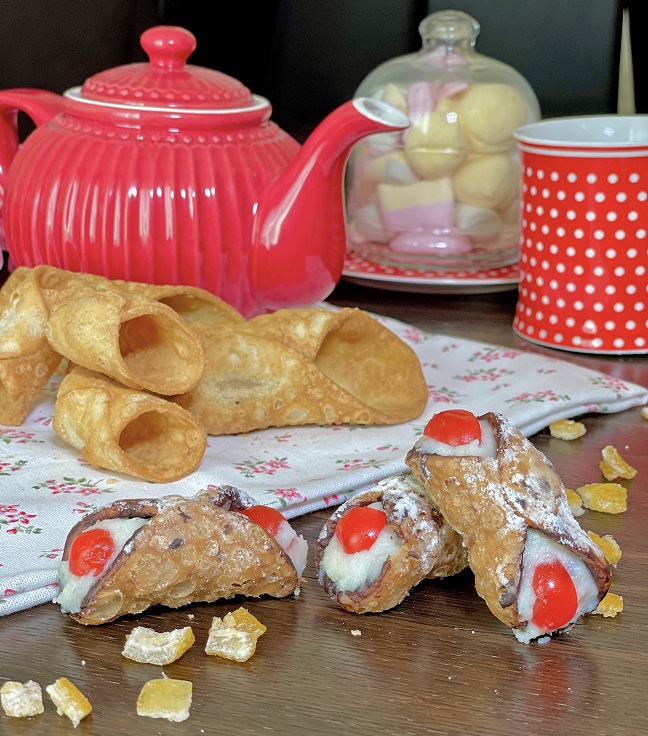 How to prepare hand made EASY PANETTONE
EASY CHOCOLATE Italian Pudding