Easy ZUCCOTTO recipe


A traditional Tuscan dessert, originating in Florence, zuccotto is basically a sponge cake dome filled with whipped.

You could use ladyfingers soaked in milk or amaretto and a filling of ricotta, sugar, and chocolate chips.

This dessert has been exported all over the world and there are a myriad of recipes.

Everyone needs to have a recipe to be able to do it quickly and this is as simple as possible.

Here it is made with a Genoese sponge cake instead of the regular ladyfingers of ladyfingers but feel free to use the ladyfingers.

Easy ZUCCOTTO recipe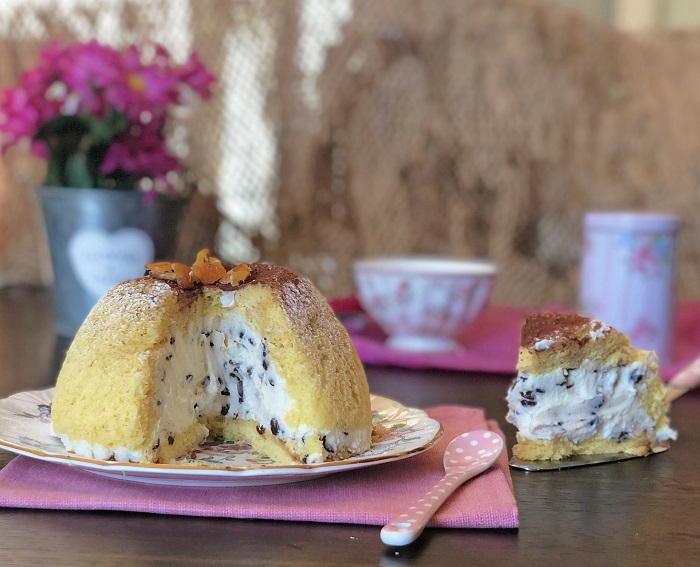 Difficulty

Very easy

Cost

Cheap

Preparation time

30 Minutes

Serving

6/8 portions

Cuisine

Italian
401,09 Kcal
calories per serving
Power 401,09 (Kcal)
Carbohydrates 54,81 (g)

of which sugars 41,50 (g)

Proteins 8,23 (g)
Fat 18,78 (g)

of which saturated 9,05 (g)

of which unsaturated 2,15 (g)

Fibers 1,49 (g)
Sodium 64,21 (mg)
Ingredients
For the base
sponge cake

(1 Genoise sponge cake 9 inches round )
Preparation
prepare cream
Put the ricotta and mascarpone cheese in a bowl (at room temperature), add the icing sugar and whisk with an electric whisk until a light, swollen and fluffy cream is obtained.

Pour the dark chocolate chips into the cream and incorporate them with a spatula.

Keep the cream in the refrigerator until it is used
prepare zuccotto base
Cover a bowl (6.5 inch diameter and 4.5 inch height) with cling film.

This will help remove sweet when ready from the mold.

Remove the crust of the sponge cake then cut it into slices about 0.5 inch thick.

Arrange slices inside the mold and completely line the bowl.

Make it adhere well to the edges.

Wet the sponge cake lightly with milk using a pastry brush.
zuccotto composition
Take ricotta and mascarpone cream from the refrigerator and pour into the mold.

Level the surface with a spatula or the back of a spoon.

Put the cream on top of the last layer of sponge cake. It must cover the entire base.

Always slightly soak the base with milk.

Close with cling film and refrigerate for at least 2 hours.
decoration
After the time has elapsed, the zuccotto will be firm and you can proceed with the decoration.

You can use powdered sugar or unsweetened cocoa.

Your zuccotto is ready to be served.
STORAGE
zuccotto can be stored in the refrigerator for 4/5 days.
VARIANTS
The filling can also be prepared by replacing mascarpone with an equal amount of ricotta.
Instead of chocolate chips you can put candied citrus peel, toasted almonds, berries.
As an alternative to sponge cake you can use ladyfingers, and even panettone or pandoro leftovers.
Instead of milk you can make an alcoholic dip with rum or another liqueur of your choice.
other greedy sweets for Sunday or a feast day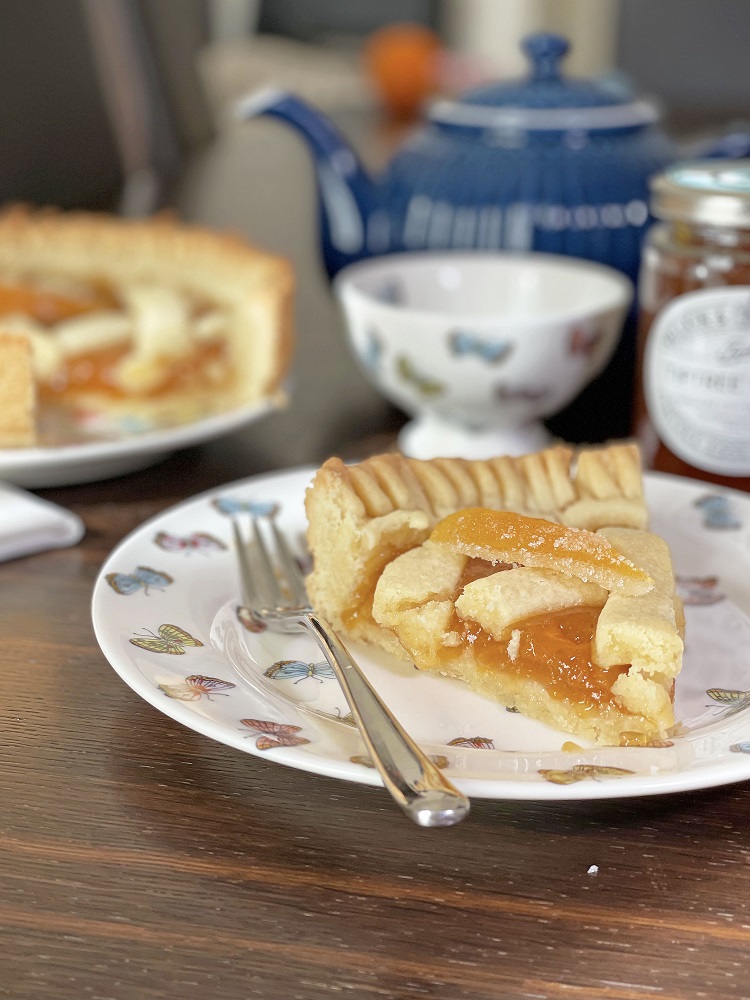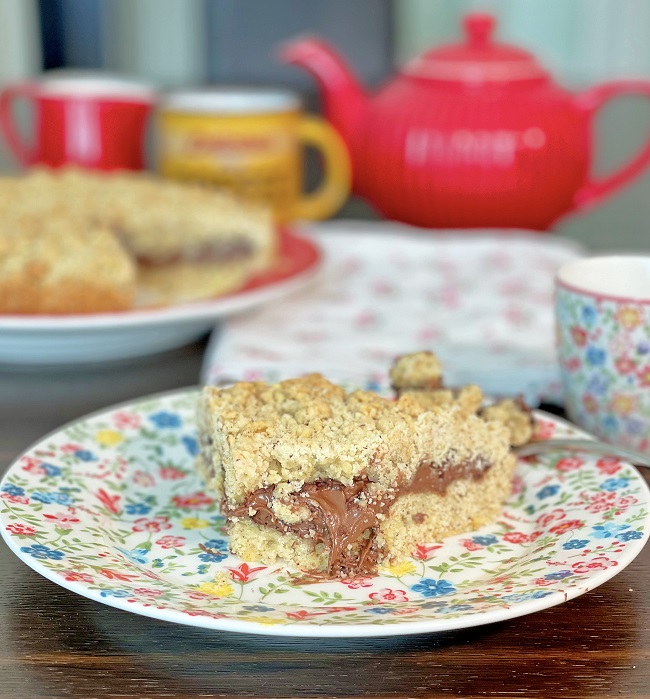 Slow cooker Grandma's APPLE PIE