LINGUINE with CLAM SAUCE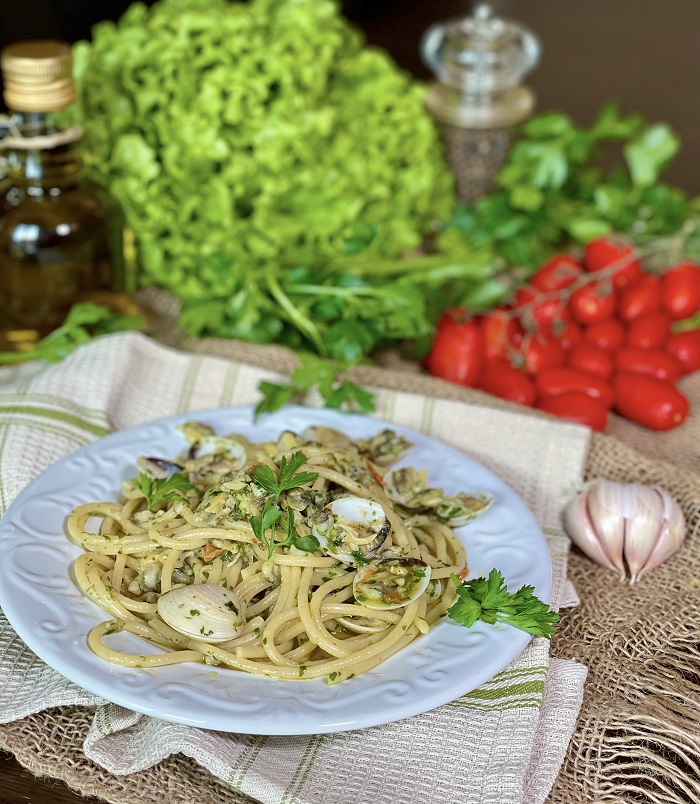 Pasta with clams (linguine or spaghetti) are one of the typical dishes of our Mediterranean cuisine.

Living on the sea I am used to eating them very often, they are exceptional, as well as very easy to prepare.

Characterized by a few and selected ingredients able to bring out the unique and characteristic flavor of the clams.

Everyone has their own recipe. Some add vegetables, some tomato for a 'red' version.

There are many variations. I propose mine, simpler and more classic.

For me, linguine with clams must be "white", that is, with no tomatoes in sight.
Difficulty

Very easy

Cost

Medium

Preparation time

20 Minutes

Cooking time

15 Minutes

Serving

4

Cuisine

Italian
Ingredients
2
pounds
clams
(

small one in the shell

)
5
tablespoons
extra-virgin olive oil
1
tablespoon
parsley
(

chopped fresh Italian parsley

)
Steps
CLEAN CLAMS
To remove any sand present in the clams, place them in a basin full of water to drain.
Leave for at least half an hour and change the water every 10 minutes.
COOKING CLAMS
At this point, carefully rinse the clams under running water and place in a large saucepan.
Put on a high flame and wait for them to open.
Remove any that have not opened.
 
When they are ready, peel, leaving a few whole to decorate.
Filter the cooking liquid to remove any sand.
PREPARE CLAMS SAUCE
Wash parsley, finely chop together with garlic clove.
Put the oil, the chopped parsley and garlic in a pan and lightly fry.
 
Add the clams and mix thoroughly.
Cook the pasta, drain slightly al dente (keep the cooking water aside.)
Toss pasta in the pan with clams over high heat for a few minutes, add 1/2 ladle of cooking water kept aside.
Let it gain flavor for a few moments, season with salt and pepper.
Serve immediately with a drizzle of oil and decorate with chopped parsley leaves.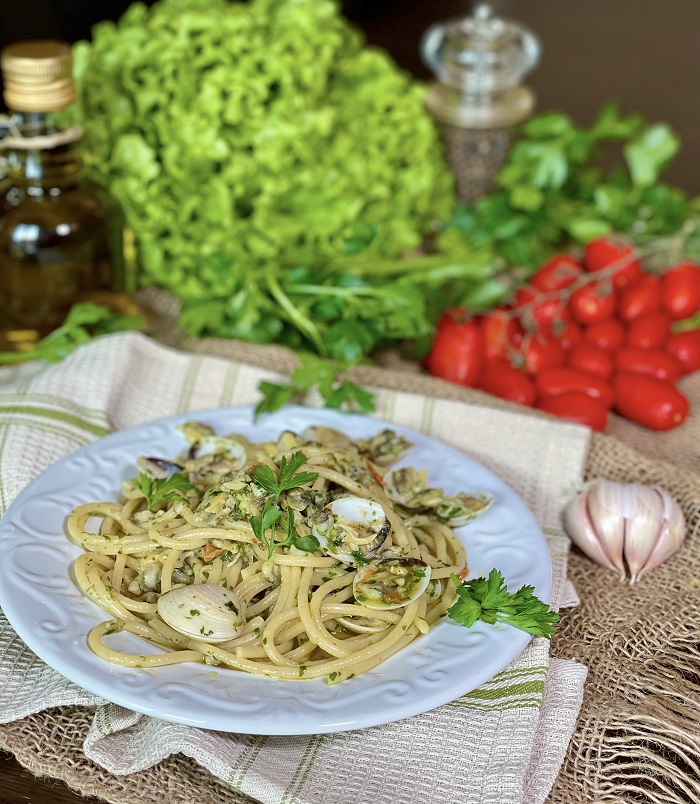 NOTE
When I haven't the time, inclination or supply of fresh clams, a "cheater" version is to use a couple of cans of chopped (not minced) clams from the pantry. Not quite as pretty a presentation, but the taste is there. And a couple of cloves of garlic is a plus.
Follow me on Instagram click here
other recipes below
SEAFOOD PASTA recipe
Authentic CACIO e PEPE recipe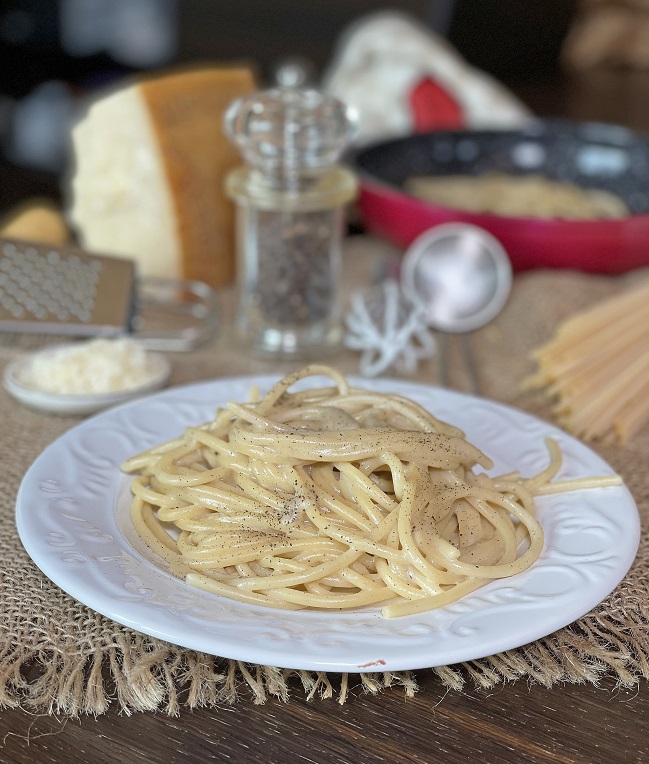 How to Make Four Cheese Gnocchi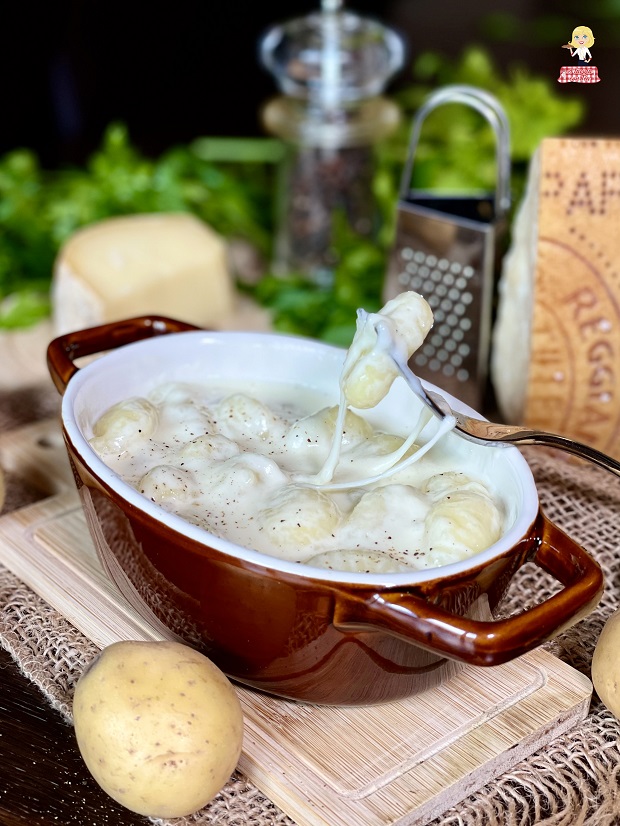 Sicilian RISOTTO with AUBERGINE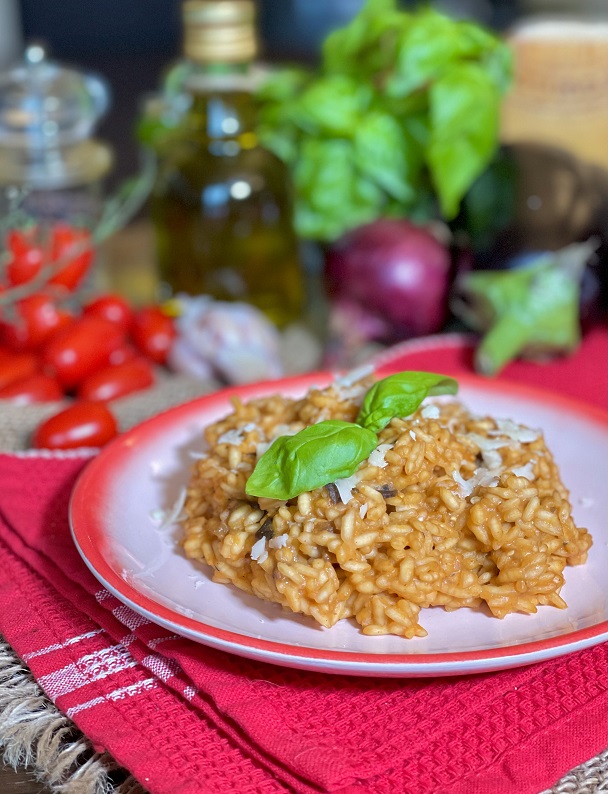 ORIGINAL BOLOGNESE recipe