Authentic CACIO e PEPE recipe


Cacio e pepe, symbol of Rome and Roman cuisine, together with Pasta alla Carbonara (click here for Easy CARBONARA recipe) Pasta alla Carbonara. Nobody can resist its creaminess.

The ingredients of Cacio e pepe are only 3, as the original recipe: pasta, pecorino romano and black pepper, which must be used in grains, ground at the moment.

Another key ingredient is the pasta cooking water, rich in starch, which will be used to create the famous pecorino cream.

It is among the most basic, simplest pastas there is, and suddenly trendy, because when made right, it is incredible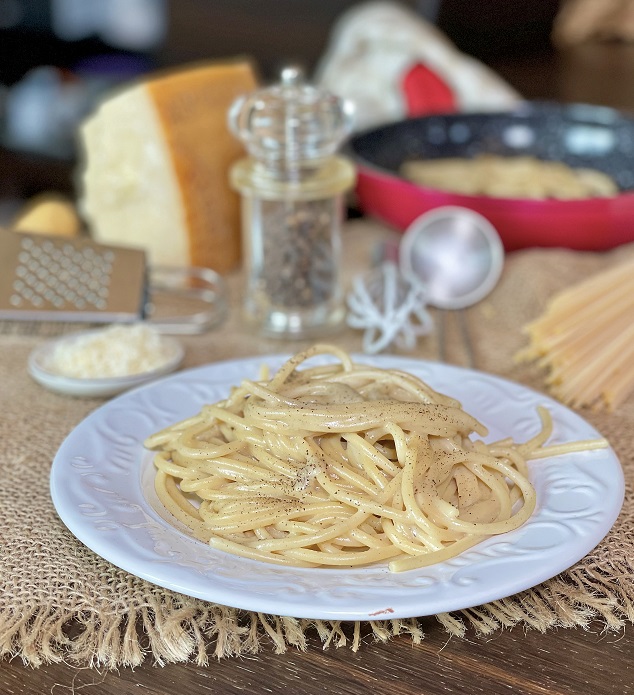 Difficulty

Easy

Cost

Cheap

Preparation time

10 Minutes

Cooking time

12 Minutes

Serving

4 portions

Cuisine

Italian
352,78 Kcal
calories per serving
Power 352,78 (Kcal)
Carbohydrates 32,28 (g)

of which sugars 0,58 (g)

Proteins 16,73 (g)
Fat 17,07 (g)

of which saturated 9,14 (g)

of which unsaturated 0,50 (g)

Fibers 2,43 (g)
Sodium 3.416,98 (mg)
Ingredients
2

cups

pecorino romano

(finely grated )

1

tablespoon

black pepper

(Crushing pepper better than already ground)

3

/

4

pound

spaghetti

(or other long pasta)
Preparation
step 1
Boil a pot of salted water. When it boils, add the pasta.

In a non-stick pan put half a dose of crushed pepper and toast over low heat, stirring.
step 2
Add a ladle of the pasta cooking water and continue mixing. Drain the pasta al dente (do not throw away the cooking water) and add to the pan with pepper.

Continue to cook until the end of the time, adding cooking water if it dries too much.
step 3
In the meantime, prepare the Pecorino cream. Pour half a dose of grated Pecorino into a bowl and add a ladle of pasta cooking water.

Mix with a whisk. Then add the remaining amount of Pecorino and mix until cream without lumps.
step 4
When the pasta is cooked, add a little hot water and Pecorino cream, turn off the heat and stir the spaghetti continuously with kitchen tongs or spoon.

Immediately serve spaghetti with "Cacio e Pepe" and add the remaining pepper before enjoying.
NOTE
To have a perfect pecorino cream it is important to use less cooking water than usual (about half usual) so water will be richer in starch.
Crushing pepper in a mortar and pestle and using it instead of already ground pepper is recommended.
if you love pasta & co. try
ORIGINAL Italian LASAGNA recipe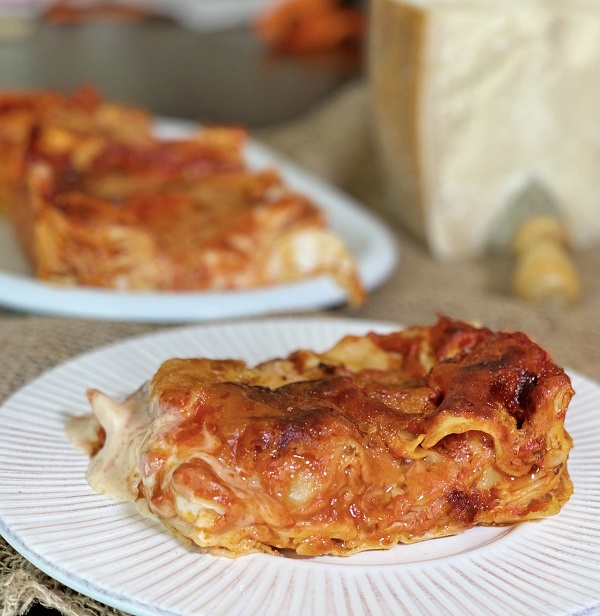 Homemade HAM and CHEESE MANICOTTI with crepes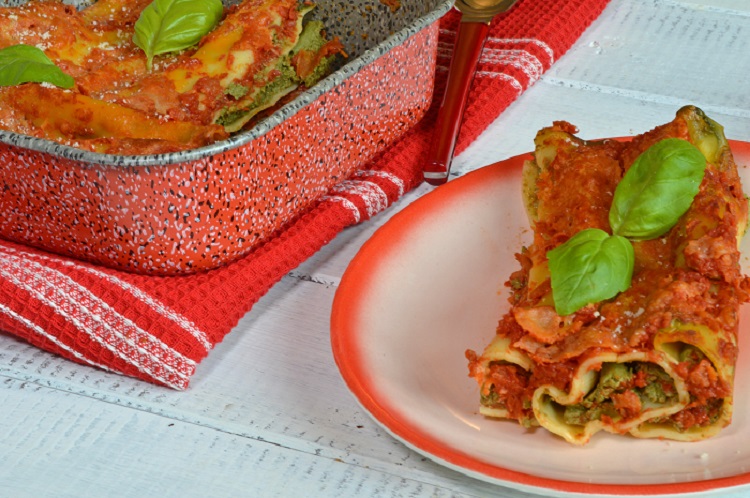 SPAGHETTI and MEATBALLS original italian recipe
or even the world famous Homemade Pizza Dough