Homemade Pizza Dough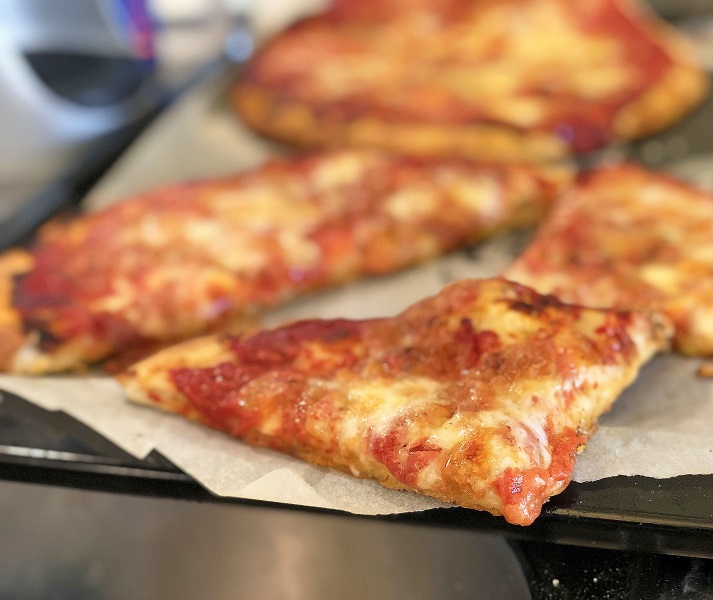 Homemade Pizza Dough

With this recipe you can make the best homemade pizza you can get.

Some like the thin and crispy pizza crust, while others prefer the thick and soft pizza crust.

What we will see today is a super proven and fantastic pizza dough.

You will get a homemade pizza with a crunchy but soft crust inside that tastes great.

A dough within everyone's reach. Easy to work, it can also be made by hand without a planetary mixer.

To prepare it at home, just a few small tricks are enough.

You will get a perfect pizza in both texture and taste!

Once you see how simple and tasty this pizza dough recipe is, you won't want to take away anymore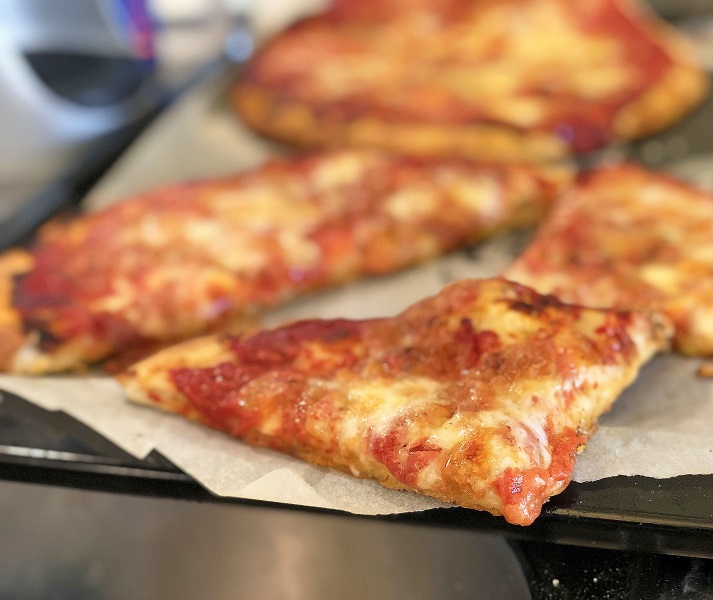 Difficulty

Very easy

Cost

Cheap

Preparation time

15 Minutes

Rest time

40 Minutes

Cooking time

15 Minutes

Serving

4 portions

Cooking method

Oven

Cuisine

Italian
1.125,55 Kcal
calories per serving
Power 1.125,55 (Kcal)
Carbohydrates 194,51 (g)

of which sugars 9,06 (g)

Proteins 35,65 (g)
Fat 25,36 (g)

of which saturated 6,35 (g)

of which unsaturated 12,34 (g)

Fibers 25,39 (g)
Sodium 2.321,35 (mg)
Ingredients
600

g

flour

(strong white bread flour)

400

g

semolina

(fine ground semolina flour )

1

teaspoon

salt

(fine sea salt)

14

g

yeast dough

(dried yeast)
Preparation
FIRST STEP
For the dough, combine the flours on a clean surface and make a hole in the center.

Add yeast and sugar to 650 ml of warm water. Stir and then pour into the cavity.

Using a fork and making a circular motion, mix the water with the flour bringing it from the edge of the hole to the center. When the dough is blended, start kneading using your hands to form a ball.

Knead using your hands to stretch, pull and roll the dough. Continue until you get a smooth and elastic dough.

Shape into a ball and place it in a bowl covered with plastic wrap. Let it rise until doubled – about 40/50 minutes.
SECOND STEP
To assemble the pizza, divide the dough in half. Then divide one half of the dough again into 4 equal balls.

Flour each ball, cover it with cling film and let it rest for another 15 minutes.

Transfer the dough to a clean surface and using your hands roll it out in a circle about ½ cm thick.
THIRD STEP
Preheat the oven to 250 ° C / 500 ° F / gas 9.

At this point spread the tomato sauce on the base, spreading it up to the edges. Break up the mozzarella and sprinkle it over the sauce. Finish with a few basil leaves. Season with a drizzle of olive oil and a pinch of salt.

Bake the pizza in the center of the oven for 15-20 minutes, until the pizzas are golden and crispy.