SEMOLINA GNOCCHI Roman Style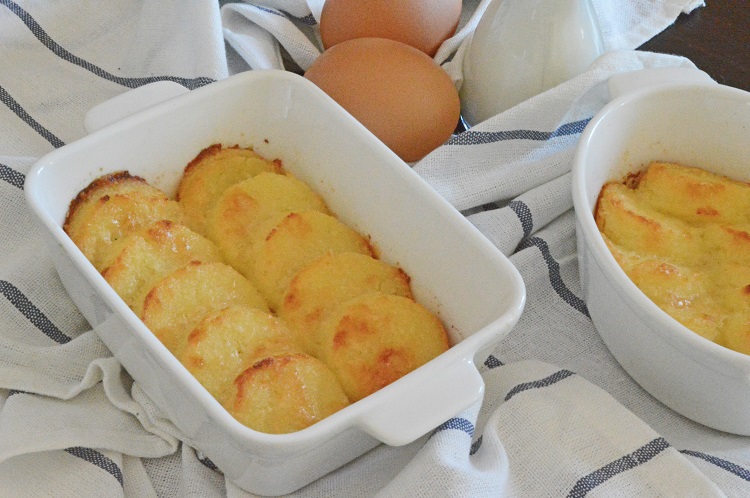 Gnocchi are an ancient first course, prepared with the most varied flours and widespread all over the world.

When hearing the word "gnocchi", most of us will automatically think of the small pillows of potato dough. However, there are many types of gnocchi

Today I chose to propose a typical Lazio recipe: gnocchi alla romana, made with semolina.

Gnocchi alla Romana, also known as Semolina Gnocchi, is an ideal dish when you need Italian comfort food.

It is an easy dish to make. They are crispy and golden on the outside and tender on the inside.
Succulent discs of semolina, made in this way by a golden fragrant crust thanks to the addition of butter, parmesan and pecorino.

I'm sure you will fall in love with this dish, which conquers everyone: young and old.

if you like my recipes I invite you to visit my Italian blog "A tavola con Tea" with more than 500 Italian recipes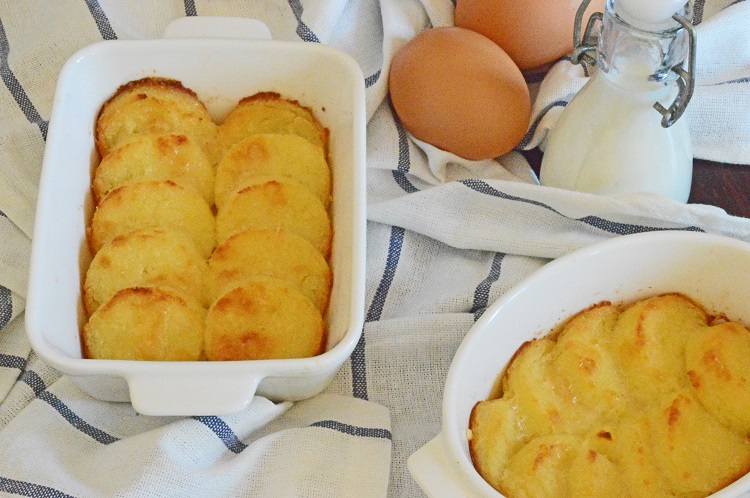 Difficulty

Very easy

Cost

Very cheap

Preparation time

20 Minutes

Cooking time

35 Minutes

Serving

6/8 portions

Cuisine

Italian
Ingredients
FOR THE GNOCCHI
semolina
(

1 ½ CUPS COARSE SEMOLINA FLOUR

)
1
/
2
cup
parmesan cheese
(

FRESHLY GRATED

)
4
tablespoons
unsalted butter
2
yolks
(

LARGE EGG YOLKS

)
FOR THE GRATIN
1
/
2
cup
parmesan cheese
(

GRATED

)
1
/
4
cup
pecorino cheese
(

GRATED

)
4
tablespoons
unsalted butter
Steps
PREPARE SEMOLINA GNOCCHI
Put milk, butter, and salt in a medium saucepan.
Set over medium heat, stir occasionally until the milk is hot and the butter melted, then gradually pour in the semolina, whisking steadily.
Cook slowly over low heat (mixture will thicken quickly) and stir with a wooden spoon until the mixture pulls away from the sides of the pan (about 15 minutes).
Incorporate the Grana Padano until it melts, then add the egg yolks.
Pour the still-hot semolina into an even ½-inch layer on a lightly greased work surface.
Leave to cool until it hardens.
COOK SEMOLINA GNOCCHI
Preheat the oven to 425 degrees F.
Grease a 9-by-13-inch pan with butter.
Cut the semolina with a pastry cutter or with a cup and overlap in the pan.
Season with grated Parmesan cheese and butter flakes.
Bake the gnocchi for 25 to 30 minutes or until the butter is bubbling in the pan and the top is a beautiful golden brown. Let rest for 10 minutes to settle before serving.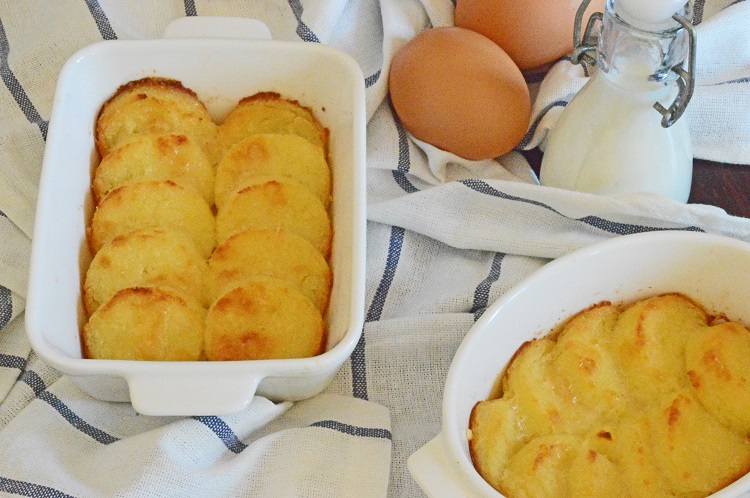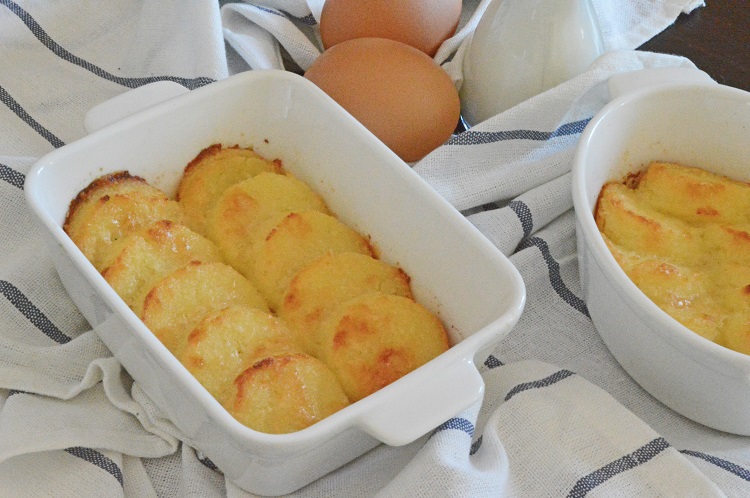 STORAGE
Keep gnocchi alla romana in the refrigerator for up to 2 days.
You can also freeze the gnocchi alla romana, already seasoned with cheese and butter and put directly in the oven without defrosting.
TIPS
you can make this dish a day in advance, cover with cling wrap and keep in the refrigerator. It may take a few minutes longer to become golden and crispy as it will be cold from the refrigerator.
Milk – use either full cream or low-fat milk.
Ground nutmeg – adds a gentle spice note to the gnocchi. Where possible, use freshly ground nutmeg for the best flavour.
Follow my Instagram page click here
Look other italian recipe below SEAFOOD PASTA recipe
Sicilian RISOTTO with AUBERGINE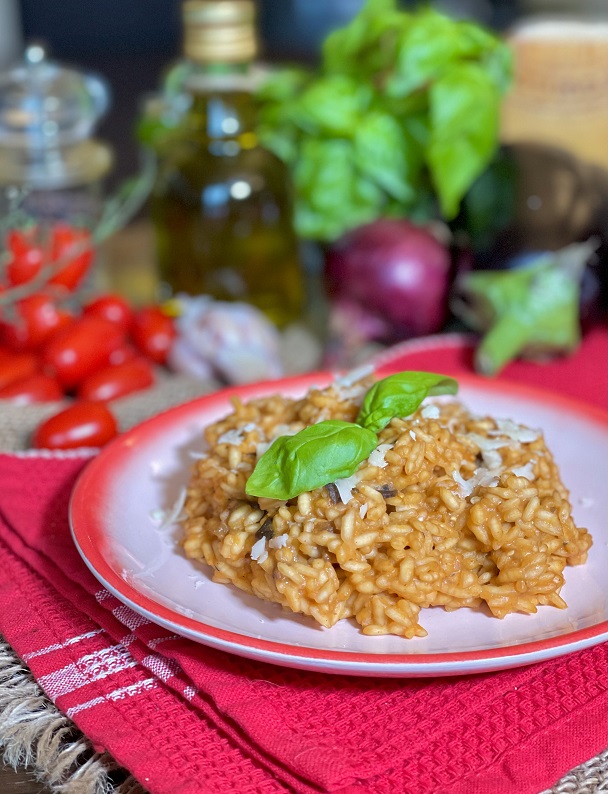 ORIGINAL BOLOGNESE recipe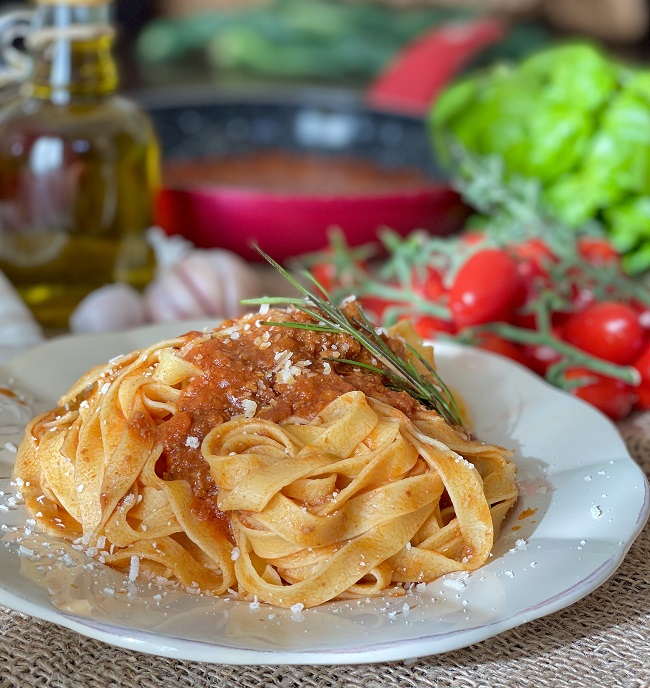 Authentic CACIO e PEPE recipe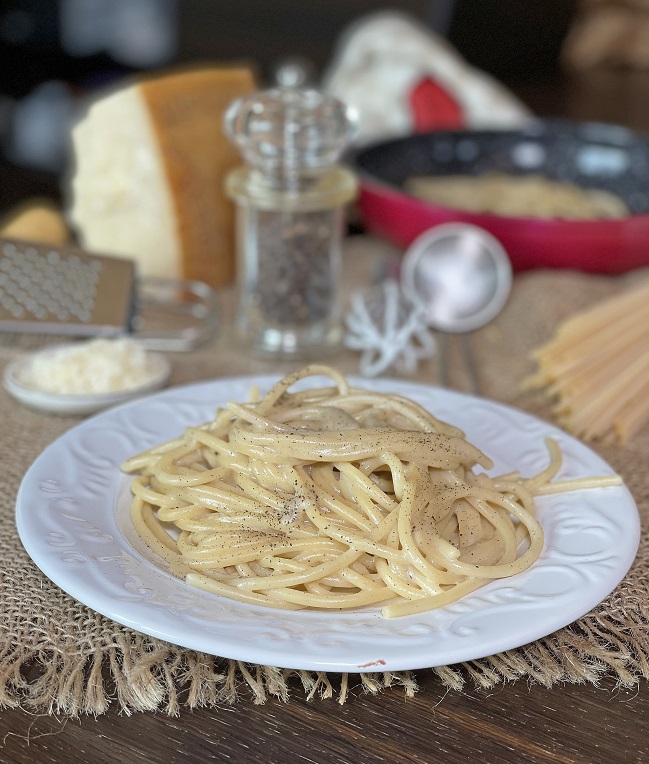 Italian FOCACCIA BREAD instant recipe