Italian FOCACCIA BREAD


Focaccia is an Italian specialty typical of the Liguria Region.

Its peculiarity are the "dimples" full of seasoning that make it soft inside but crunchy on the top.

The secret to obtaining excellent focaccia bread is to use good extra virgin olive oil, let it rise, brush the surface before cooking with a special emulsion.

I will reveal all the tricks because I am Ligurian, come from Genoa, the homeland of Christopher Columbus!

This recipe comes from my grandmother who pass it down to me many years ago.

She used a secret ad unusual ingredient… be curious about what? Read recipe!

If you want to prepare quick and easy homemade focaccia bread follow the recipe. I'm sure you get into your official home recipe book!

Italian FOCACCIA BREAD
Difficulty

Easy

Cost

Very cheap

Preparation time

20 Minutes

Cooking time

18 Minutes

Serving

rectangular pan 30 x 40 cm

Cooking method

Oven

Cuisine

Italian
Ingredients
Focaccia Bread dough
3.5

cups

bread flour

(450 g)

1

1

/

3

cup

all purpose (AP) flour

(50 g)

4

tablespoons

extra-virgin olive oil

1

tablespoon

butter

(20 g)

1

sachet

instant yeast for savory dishes

(16 g)

q.s.

extra-virgin olive oil
Preparation
make dough
Put the milk in a bowl, add the butter (this is my grandmother's secret ingredient!) And heat it to melt the butter.

You can do this both in the microwave and on the stove.

Put all the ingredients in a bowl except the salt, then: Bread flour, All porpouse flour, instant yeast, honey, milk with melted butter and oil.

Start working the ingredients with a spoon until you get a homogeneous consistency.
dough rest
Transfer the dough to a table and knead with your hands for 5 minutes.

Put in a bowl, cover with a kitchen towel and let it rise for 2 hours (must double in volume).

After resting, roll out the dough with your hands directly into a rectangular pan (30 x 40 cm) lightly greased with oil.

Let rise for another 30 minutes.
Make a special emulsion
Mix the water, oil, salt and chopped rosemary in a small bowl.

After the focaccia bread has risen, make holes in the surface with your fingertips.

With a brush sprinkle focaccia with water oil emulsion and a pinch of coarse salt.
cook Focaccia Bread
Cooking

Bake in a preheated static oven at 200 degrees for 18 minutes.

Remove from the oven and allow to cool before serving.
STORAGE
Focaccia bread must be eaten the day you cook it.
It is possible to freeze the focaccia bread.
NOTE
While you can use all-purpose flour in this recipe, I strongly recommend using bread flour. Bread flour produces a stronger, chewier bread and that makes a big difference in recipe
Instant yeast is key in this recipe. While you can use active dry if that's all you have, any quick rise or instant yeast will produce flavorful results in less time.
Dusting the pan with cornmeal adds a pop of flavor and a little crunch to the bottom crust. This is completely optional. If you have it, use it. If you don't have it, don't worry about it.
You can also add herbs and seasonings such as garlic, dill, chopped onion, jalapeño, shredded cheese, chopped nuts, etc.
If you use a pan of a different size or shape, remember that the thickness of the dough for an optimal result is 1 cm before being baked.
try other Italian recipes like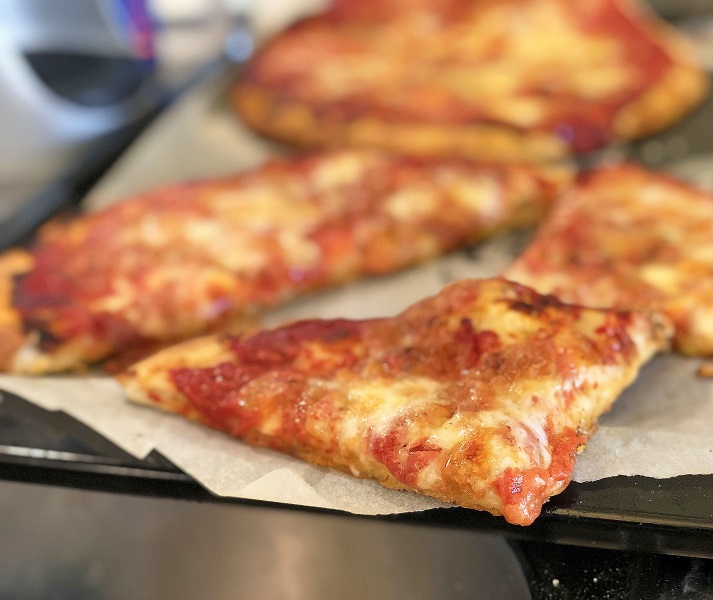 ORIGINAL Italian LASAGNA recipe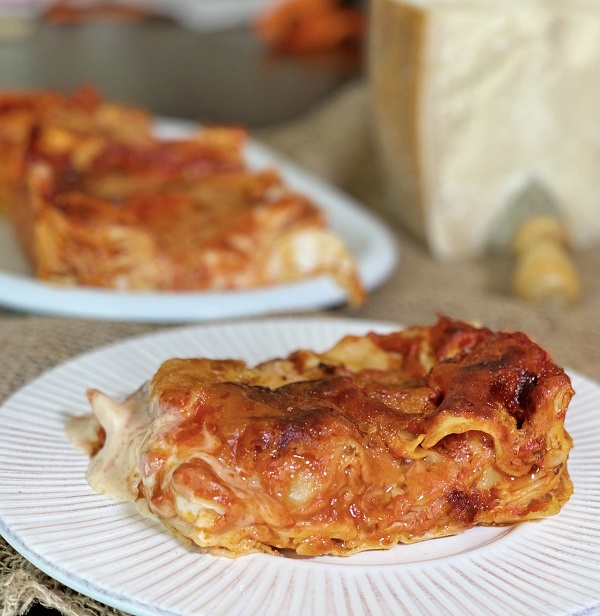 SPAGHETTI and MEATBALLS original italian recipe