KETO Pumpkin CAKE



An incredibly flavorful, moist and fluffy keto pumpkin cake, made with almond flour, is quite appropriate to serve for breakfast!

A low-sugar, low-carb keto sweet isn't usually desired by anyone who loves sweets.

This is why I did an experiment: I made my friends and my son taste this cake without talking about the ingredients.

Well everyone loved this cake and asked me to do it again.

So you can rest assured this is a low carb pie that passed the carb eater test.
Difficulty

Very easy

Cost

Cheap

Preparation time

20 Minutes

Cooking time

35 Minutes

Serving

9 inches cake pan

Cuisine

Italian
220,66 Kcal
calories per serving
Power 220,66 (Kcal)
Carbohydrates 9,95 (g)

of which sugars 8,15 (g)

Proteins 5,79 (g)
Fat 17,19 (g)

of which saturated 3,08 (g)

of which unsaturated 2,11 (g)

Fibers 3,04 (g)
Sodium 185,55 (mg)
Ingredients
1

cup

pumpkins

(pure pumpkin puree (240 grams))

4

tablespoons

unsalted butter

(melted and slightly cooled)

1

teaspoon

vanilla extract

2

cups

almond flour

(ground almond flour (8 oz))

cinnamon powder

(1/4 tsp )

nutmeg

(1/4 tsp freshly grated nutmeg)
Preparation
PREPARE PUMPKIN PUREE
Cut pumpkin in half and remove seeds from centre.

Reduce pumpkin into large pieces, place on baking tray and roast in oven 356 F until tender (45 minutes to 1 hour).

Scrape the roasted pulp off the skin and pass in batches through a food mill.

Transfer puree to a sieve lined with tightly woven cheesecloth and drain until all excess liquid has been removed.
PREPARE CAKE – STEP 1
In a medium bowl, lightly beat the eggs, add the pumpkin puree, butter, sugar, vanilla, 1 tablespoon of water and a pinch of salt.

Blend to combine.

Incorporate the almond flour with a rubber spatula until the mixture is smooth.
STEP 2
Then stir in the spices and baking soda.

Don't worry if the batter is thick.

Transfer the dough to a previously greased and floured 9-inch cake pan.
COOK CAKE
Bake the cake in the oven at 350 degrees F for 35 to 40 minutes.

The center must be completely cooked, do a test with a toothpick inserted it must come out clean.

When cooked, remove from the oven and allow to cool before removing from the pan and serving.
NOTE
when you prepare the pumpkin puree do it in quantity, you can freeze the leftover one and have it ready for the next cake
Sweetener: You can replace sugar with 1,5 teaspoon of sweetener. I use stevia.
Instead of baking soda you can use baking powder if you want (although I haven't tested it in this recipe). Remember that ¼ teaspoon of baking soda equals 1 teaspoon of baking powder.
If the batter is very thick, don't worry. You would think it is too thick but the cake comes out beautifully soft and moist.
You can leave the top as it is, sprinkle with powdered sugar, or top it with cream cheese frosting if you don't have a low calorie diet problem.
STORAGE
Cake can be kept for a maximum of 3 days
if you love Italian desserts, check out these recipes too
How to prepare hand made EASY PANETTONE
MASCARPONE CREAM for Pandoro, Panettone, cake and desserts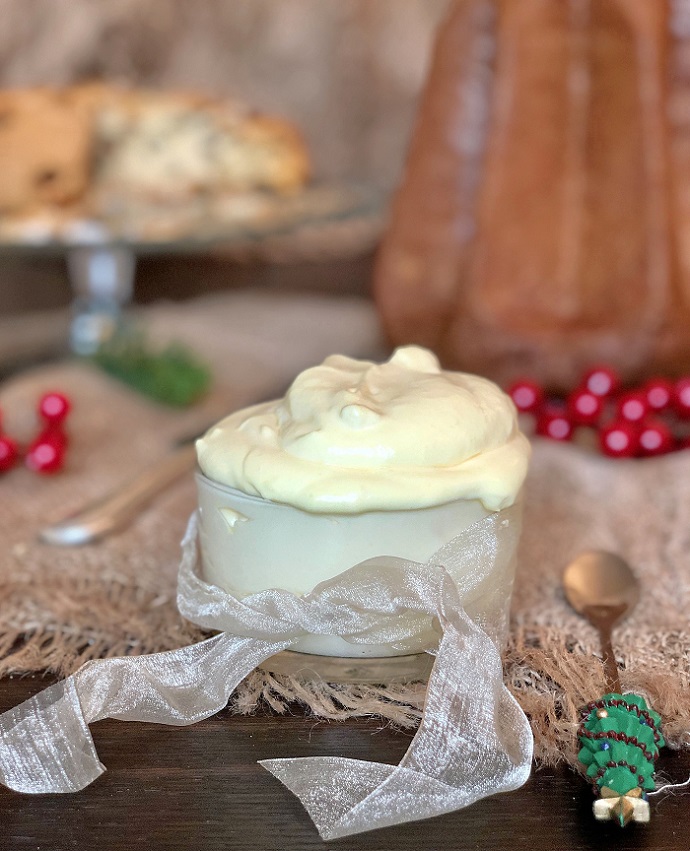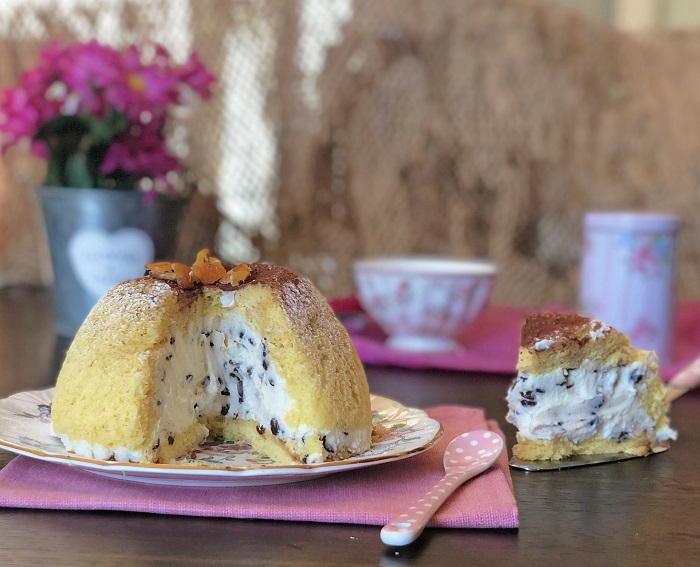 Homemade SICILIAN CANNOLI recipe