MASCARPONE CREAM for Pandoro, Panettone, cake and desserts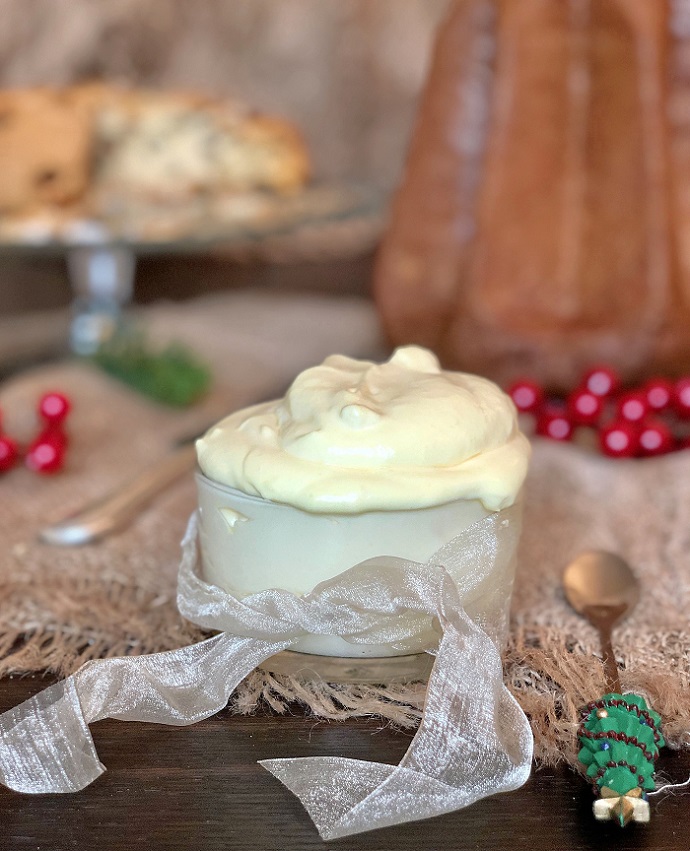 Mascarpone cream is a great classic of the Christmas tradition in Italy and is perfect for all holidays (from Christmas to Epiphany). With this recipe you can present your panettone or pandoro in a completely different way and amaze your guests!

To make this cream, no special skills are required and it is prepared in a few minutes, even at the last second before dinner and is the perfect surprise to end a festive menu.

Mascarpone cream one of the most delicious and popular preparations used mainly to prepare tiramisu, with its velvety texture and delicate taste is also perfect to accompany pandoro or panettone or any other dessert.

A very easy greedy cream that will surely please everyone, also suitable for creating and filling all types of desserts, from the classic layered cake, to tart, to biscuits and of course for tiramisu.

You can prepare it in advance and keep it until ready to be served, you just have to read the recipe and please let me know if you liked it.

MASCARPONE CREAM for cake and desserts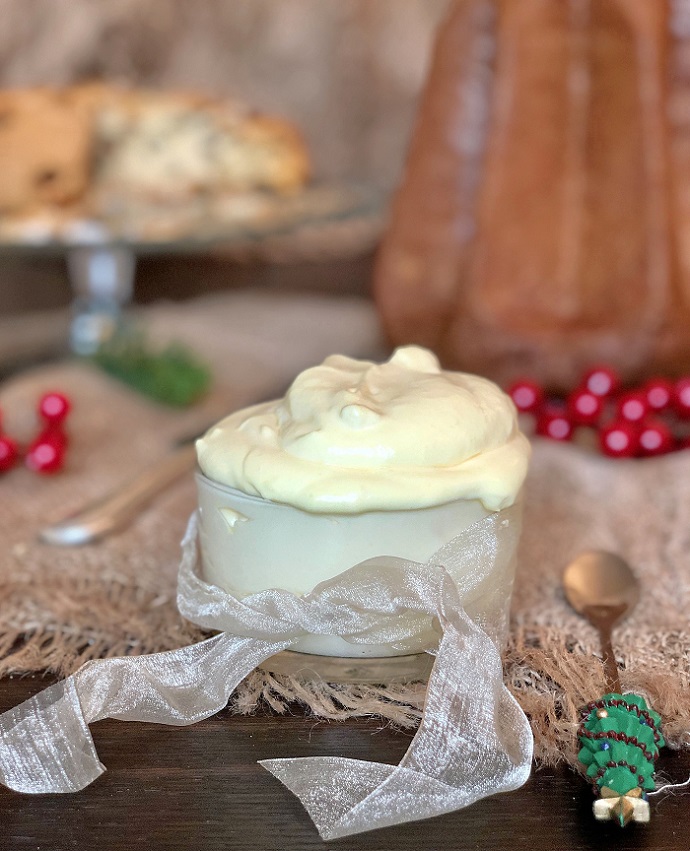 Difficulty

Very easy

Cost

Very cheap

Preparation time

15 Minutes

Serving

8 portions

Cuisine

Italian
Ingredients
mascarpone
(

14 ounces (400 g)

)
sugar
(

4 1/3 ounces 120 g

)
1
teaspoon
rum flavouring
(

or vanilla extract about 15 ml

)
Steps
step 1
Separate the egg whites from the yolks by placing them in two bowls.

Beat the egg whites until stiff with the help of an electric whisk.

Then in another bowl, beat the egg yolks together with the sugar until the mixture is light and fluffy.
step 2
In a third bowl, mix the mascarpone (at room temperature) with rum or vanilla extract until well blended.

Add the mascarpone to the egg yolks and continue beating until the ingredients are well blended.
step 3
Finally, add the egg whites to the mixture of egg yolks, sugar and mascarpone, mixing this time with a spatula from the bottom up to avoid disassembling everything.

You will thus obtain a velvety, soft but at the same time compact mascarpone cream.

Perfect to accompany panettone or pandoro but also to eat by the spoonfuls!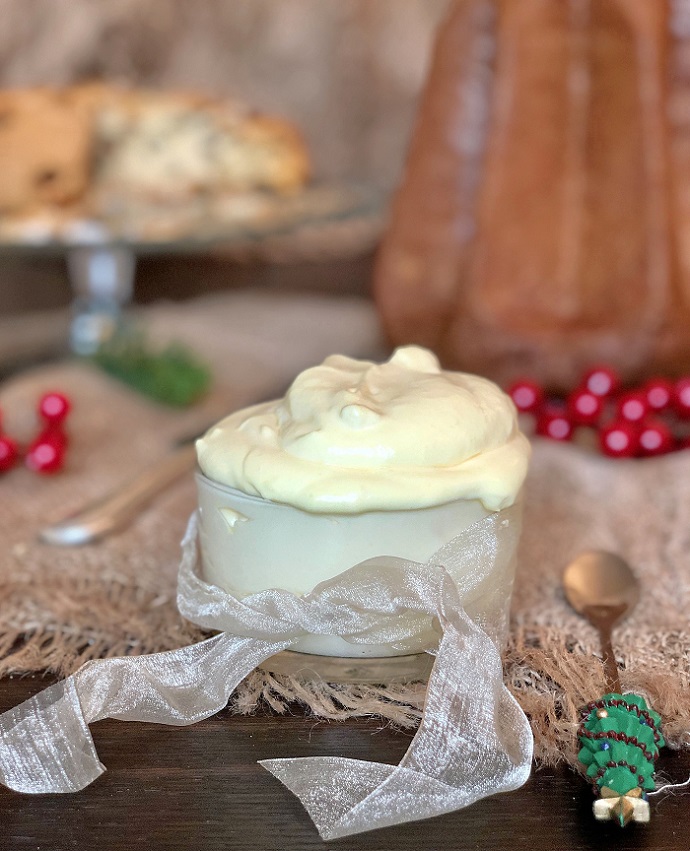 STORAGE
Once ready, the mascarpone cream for pandoro can be kept for a maximum of 2-3 days in the refrigerator covered with cling film. It is not suitable for being frozen.
VARIANTS AND ADVICE
If you want to make the mascarpone cream more voluminous and full-bodied, you can add 100 ml of whipping cream.
In this case you have to whip the cream until stiff peaks and gradually incorporate into the mascarpone cream with a spatula.
Once the cream is ready you can use it to accompany panettone or to fill pandoro.
To fill pandoro, cut it into several horizontal slices (about 3 cm thick) and distribute the cream between one layer and another.
Overlap the layers asymmetrically to create stars.
When you have finished and reached the top of the pandoro, sprinkle with powdered sugar.
Decorate as you like with chocolate chips, black cherries or other fruit.
Follow my Instagram page https://www.instagram.com/ciacookitalianabroad/
Other recipes you may like
How to prepare hand made EASY PANETTONE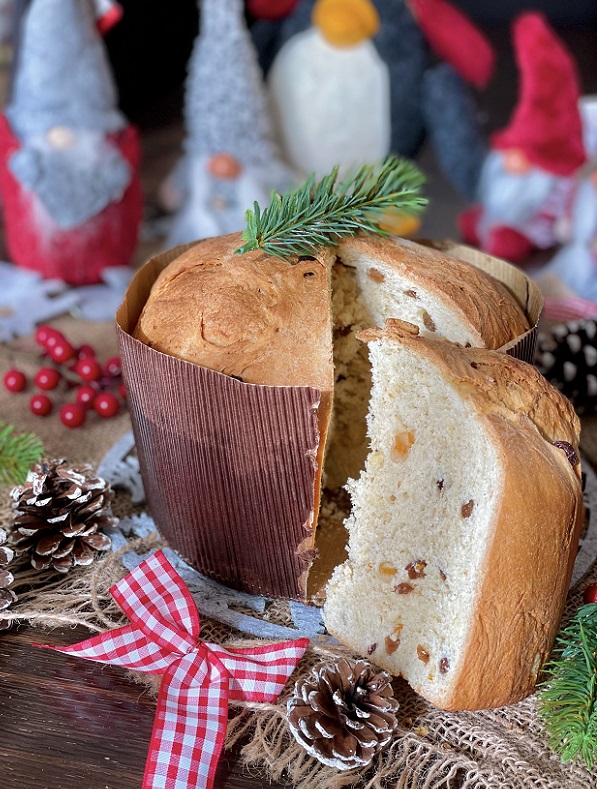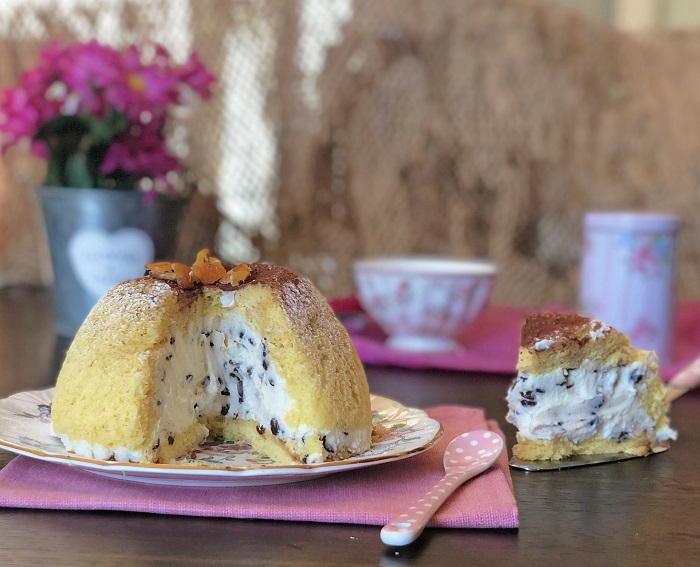 Homemade SICILIAN CANNOLI recipe