Classic Italian crostata is a tart filled of jam. This dessert is a classic of the Italian tradition, excellent for breakfast, snack or to accompany an afternoon tea. Classic Italian crostata that I propose today my mother's recipe, a soft shortcrust pastry that contains a delicious homemade jam.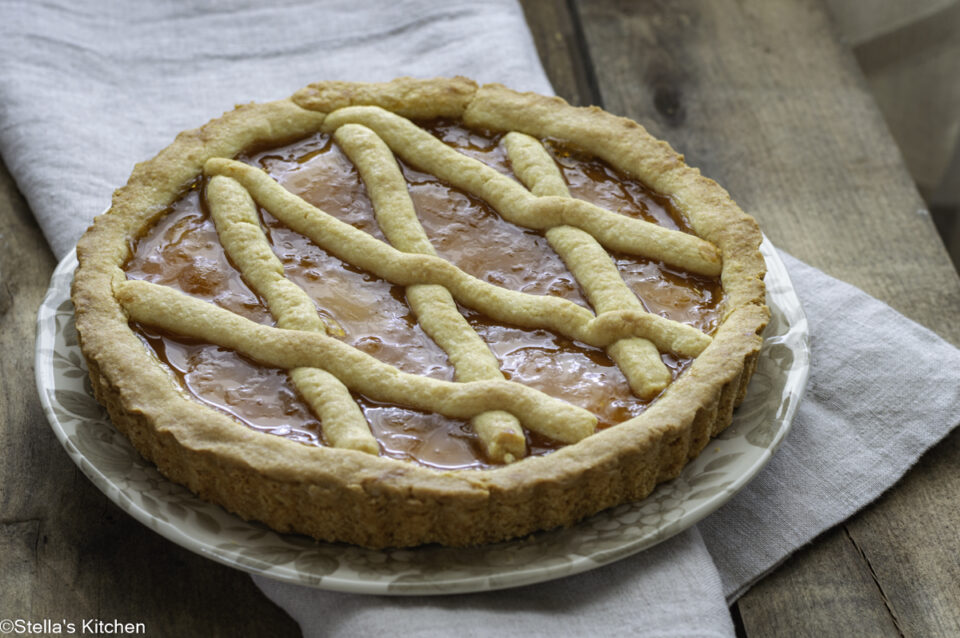 Difficulty

Very easy

Cost

Very cheap

Preparation time

20 Minutes

Rest time

30 Minutes

Cooking time

45 Minutes

Serving

10

Cooking method

Oven

Cuisine

Italian

Seasonality

Evergreen
Preparation
Arrange the sifted flour on a pastry board, add the butter into small pieces and rub the flour and butter between your hands until it is waterproof. Add the sugar, a pinch of salt and continue to work it with your hands. Finally, pour in the egg, the yolks and knead everything quickly. Form a loaf, wrap it in cling film and place it in the fridge for at least half an hour before using it. You can make the pastry with a mixer or even better with a kitchen cutter.
Roll out the dough to 12 inches in diameter. Then carefully transfer the dough to a 9 inc tart mold gently insert it into the cake pan, cut off the excess dough.
Pour in the jam, spread it well with the help of a spoon. Roll out the remaining pastry and cut out strips of dough. Decorate the surface of the tart. Cook for 45 minutes at 356°F(180 ° C). Remove from the oven and allow to cool before unmolding.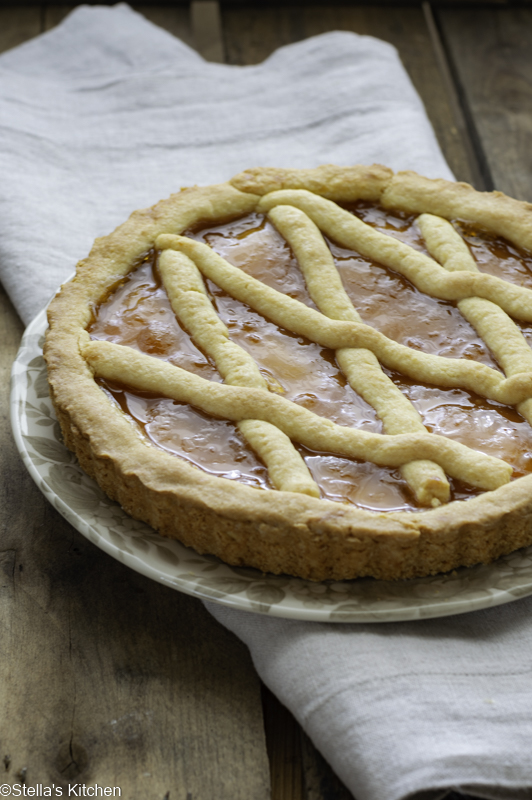 Cook's Tips
To work better, it is important to let the shortcrust pastry rest for at least 30 minutes in the fridge but if you left it overnight it is better
Recipe variations
You can fill these biscuits with any filling, jam, hazelnut cream and anything else you like.
Recipes of tarts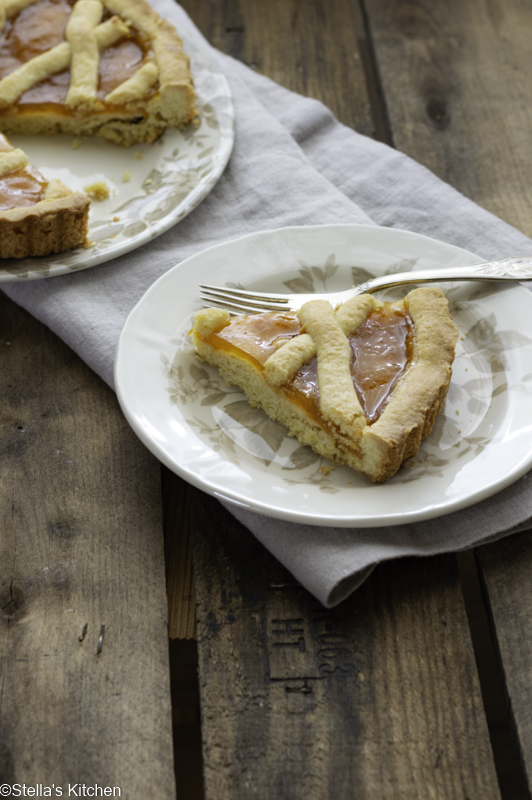 Do you like my recipes? Then stay up to date by following my Facebook page.
Also follow me on Pinterest.