Citrus ricotta tart is a dessert for many occasions, for Christmas, for an afternoon tea, even for breakfast. Citrus ricotta tart is a creamy and tasty dessert. The ricotta cream is flavored with the zest and juice of citrus fruits, lemons and oranges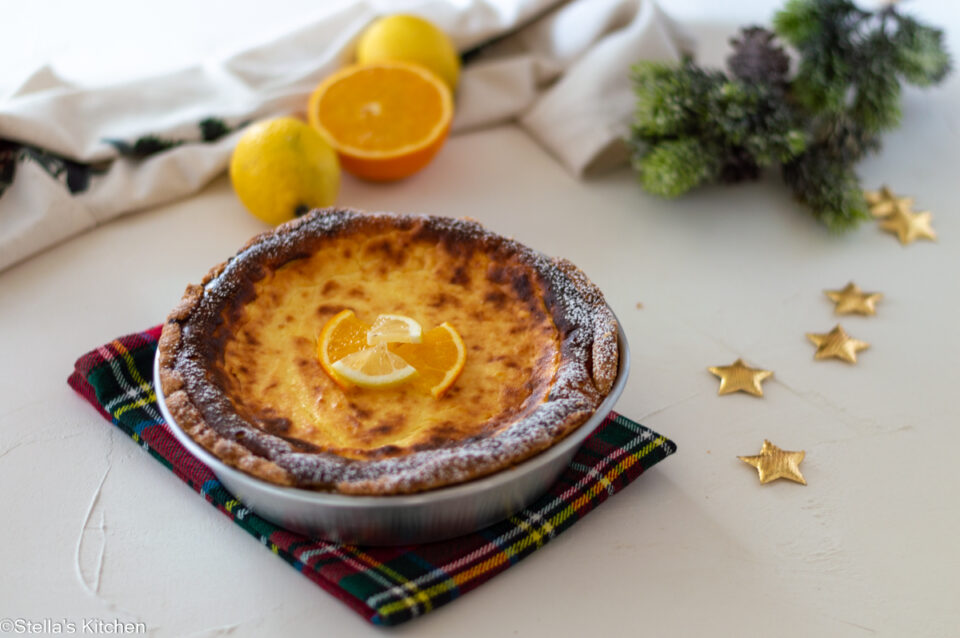 Difficulty

Easy

Cost

Medium

Preparation time

1 Hour

Rest time

30 Minutes

Cooking time

45 Minutes

Serving

8-10

Cooking method

Oven

Cuisine

Italian
Ingredients
For ricotta cream with citrus fruits
1
orange
(

zest and juice

)
Steps
For the shortcrust pastry, put the flour in the mixer bowl, add the butter into small pieces and start the machine with the leaf. Let it work for a few minutes. Add the sugar, a pinch of salt, lemon zest and baking powder, and continue to work. Finally, pour in the egg, the yolks and knead everything quickly. Form a loaf, wrap it in plastic wrap and place it in the fridge for at least half an hour before using it. Shortcrust pastry can also be made with a food processor. While the pastry rests, prepare the ricotta cream. Mix the ricotta with a whisk. Combine the sugar, eggs, aromas and citrus juice with the ricotta and mix well. Roll out the shortcrust pastry to a thickness of 1/2 cm. Line an 8.66 "(22 cm) cake pan. Pour the mixture into the pan and bake at 350 ° F (180 ° C) in the preheated oven. Cook for 45 minutes. Leave to cool in the mold. Gently unmold and sprinkle with icing sugar.
Cook's tips
To work better, it is important to let the shortcrust pastry rest for at least 30 minutes in the fridge but if you left it overnight it is better
Recipes of tarts
Do you like my recipes? Then stay up to date by following my Facebook page.
Also follow me on Pinterest.