Today a very easy recipe that we can consider as recycling recipe or save dinner: smashed grated zucchini super crispy. I had some zucchini to cook and, as you know, I love to do the recycling recipe.
I assure to you that from nothing you can create some delicious recipe like this one.
Easy and delicious. It's the same process for the potatoes, you only have to grate them and everything will be done!
Try to do it and let me know.
Cost

Very cheap

Preparation time

5 Minutes

Cooking time

25 Minutes

Serving

4

Cooking method

Oven

Cuisine

Italian

Seasonality

Evergreen
Ingredients
q.s.
extra-virgin olive oil
Steps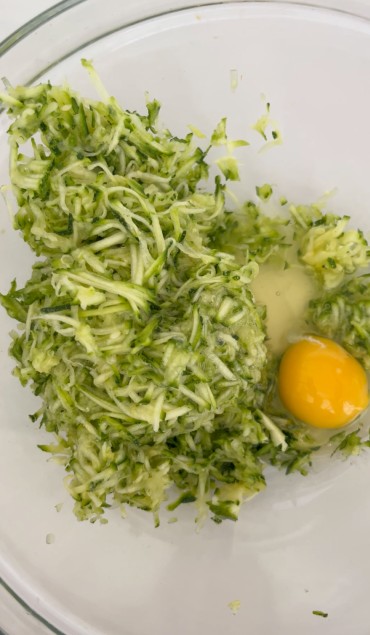 First thing to do is to wash the zucchini, dry them and grate them.
Add the egg with the zucchini and mix it.
Add salt.
Add pepper.
Add parmesan
Add cornstarch
Add breadcrumbs. You have to put the breadcrumbs based on the compound of the egg. If your compound will be to soft add other breadcrumbs until you can smash it.
Cover the mold with baking paper and pour on it some oil. With a spoon pour the compound and smash it.
Put a little bit of oil on it and bake in a hot oven at 400°F for about 25 minutes until a delicious crust forms on top. Our smashed grated zucchini super crispy is ready to be served. Until the next recycling recipe.