Today is thursday, so: gnocchi. But not the usual the FLOUR GNOCCHI WITHOUT POTATOES VERY FAST, that is super easy to make and that will be ready in one minute.
This is recipe is always the solution when i have don't have time to cook. Super easy to make and the way of cooking is super fast, just when they rise above, it means that they are ready so you can put on them the sauce that you prefer the most… In the next post i will show to you what i put on it.
Difficulty

Very easy

Cost

Very cheap

Preparation time

10 Minutes

Cooking time

5 Minutes

Serving

4

Cooking method

Boiling

Cuisine

Italian

Seasonality

Evergreen
Ingredients
2
tablespoons
extra-virgin olive oil
Steps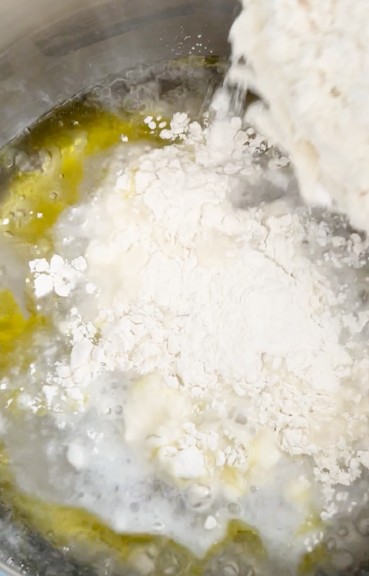 Boil the water
Add the salt
Add all the flour and leave everything from the kitchen stove.
start to work the compound on a work plan
Until you will get a smooth dough that you will let rest for 30 minutes
Take some pieces from your dough and cover it soon because it doesn't have to be dry
Create a loaf form
Cut in little cubes
With a grated or a fork try to make a line on them and add your favorite sauce. Or with tomato sauce and basil or with butter and sage.
The time of cooking those gnocchi is very fast, just a minute.