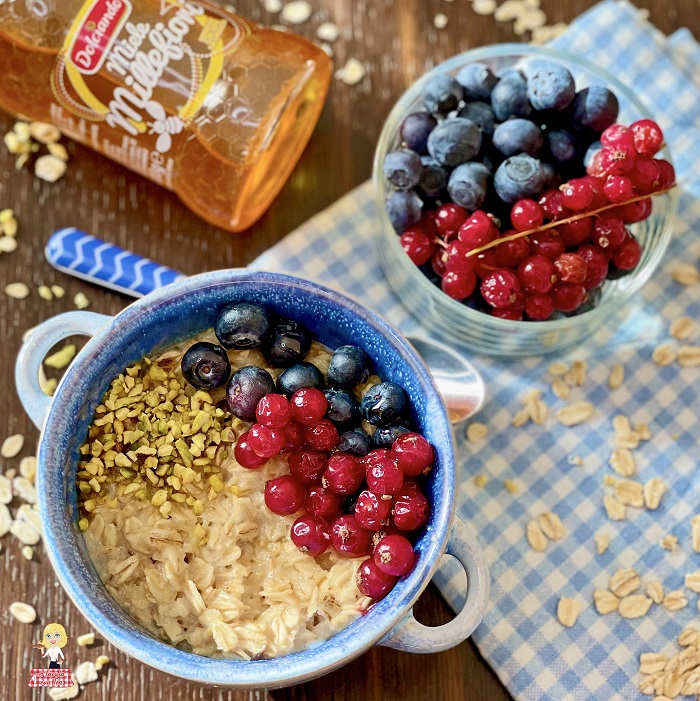 For most of my life i didn't really like oatmeal or porridge, or at least i didn't think I would.
I'd tried Porridge once on holiday in London but the consistency was not for me, it looked like baby food.
But then I realized that I had probably never tried Porridge done properly, that is more consistent and with lots of fruit and toppings. When I got it, it was a breakthrough!
So, if you're not an oatmeal lover, trust me, it's worth giving it another try and experimenting with this recipe because you might change your mind like me.
Preparing Porridge with Instant Pot is very easy and takes very little time: just pour in oatmeal and water, press a button and you're done.
So even on those mornings when you're on the run you can enjoy this delicious breakfast because Instant Pot will do what you don't have time to do.
And don't forget you won't have to clean the pan after it's been on the stove, with zero effort you'll have a fantastic hot cup of Porridge ready to garnish and brighten up your day.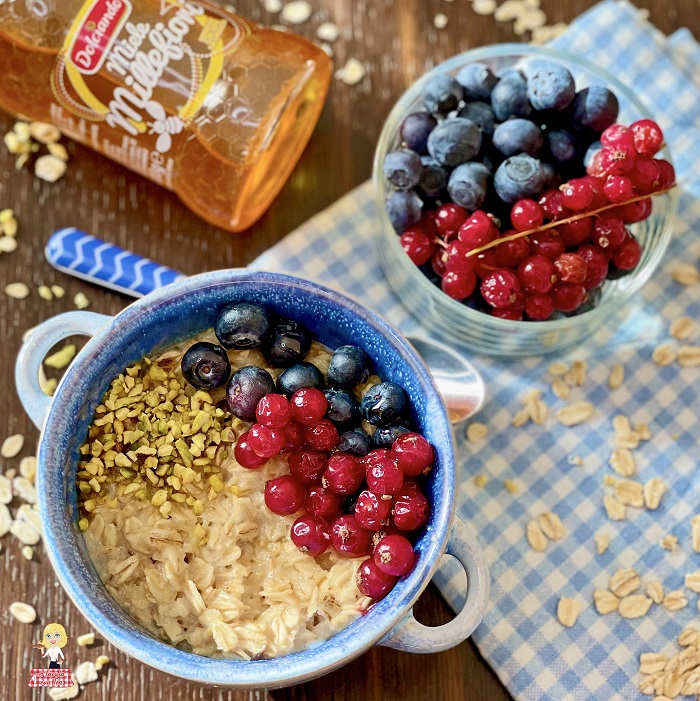 Difficulty

Very easy

Cost

Very cheap

Preparation time

5 Minutes

Cooking time

25 Minutes

Serving

2

Cooking method

Instant pot

Cuisine

American
Ingredients
For Porridge
water
(

from 2 and 1/2 to 3 cups

)
Ideas for topping
strawberry
(

blackberries, raspberries, blueberries

)
walnut
(

pecan, hazelnuts, almonds

)
243,45 Kcal
calories per serving
Power 243,45 (Kcal)
Carbohydrates 53,72 (g)

of which sugars 7,10 (g)

Proteins 13,04 (g)
Fat 9,25 (g)

of which saturated 1,29 (g)

of which unsaturated 3,61 (g)

Fibers 11,19 (g)
Sodium 17,50 (mg)
Tools
Steps
STEP 1
Place oats and water in Instant Pot, place lid and secure.
Press the "Porridge" button (if your Multicooker has one) or use manual/pressure cook, set to 6 minutes and turn the knob above the lid to 'Seal'.
The Instant Pot will automatically turn on and begin building pressure. After about 10 minutes, the timer will set to 6 minutes and cooking will begin.
STEP 2
After 6 minutes, let the porridge stand for another 8-10 minutes. Lift the safety valve to release the pressure. When the pressure is released, remove the lid and stir. (Lid does not open until all internal pressure has been relieved).
Transfer the porridge to a bowl and add your toppings of choice.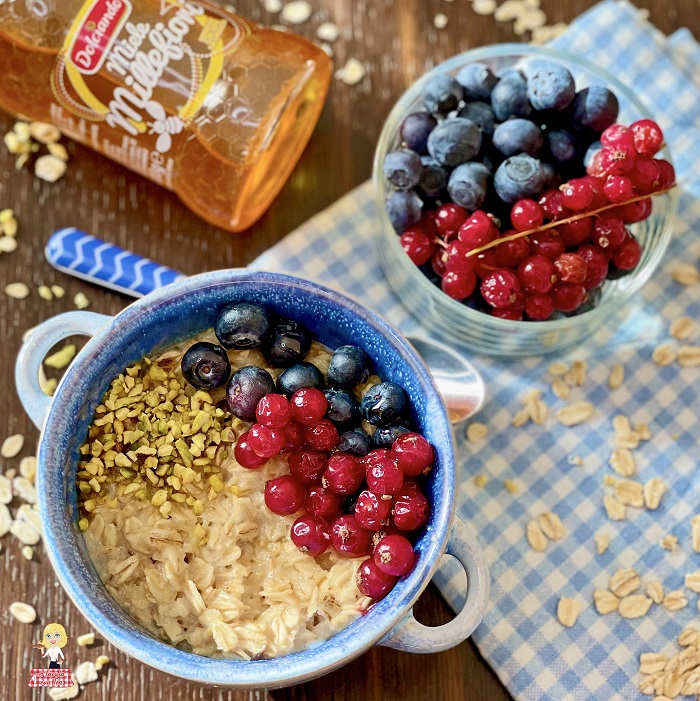 TOPPING IDEAS
– Chocolate chips, coconut flakes and honey
– apples, cinnamon, pecans and brown sugar
– bananas, blueberries, walnuts and maple syrup
– strawberries, flaxseed, dates and honey
– blackberries, Greek yogurt, almonds and honey
– or simply serve Porridge with a glass of almond milk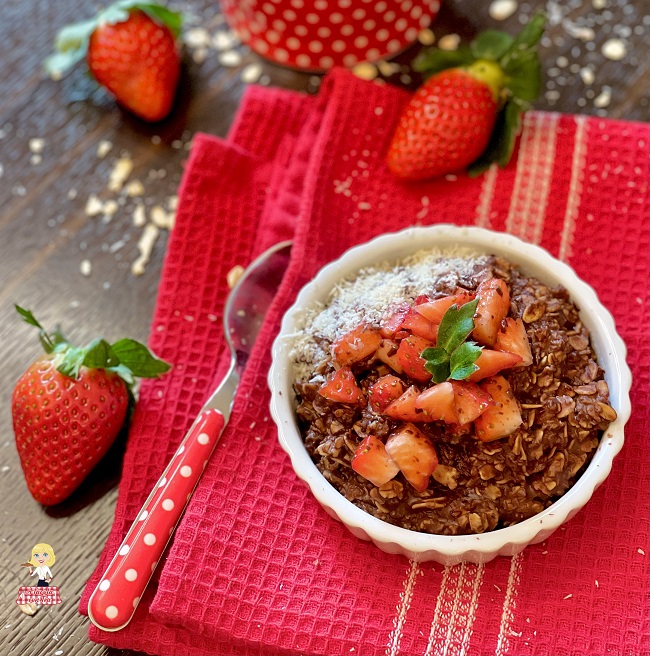 STORAGE
Store Porridge in an airtight container in the fridge for up to 2 days. Porridge in the fridge thickens even more.
NOTE
Before using Instant Pot, make sure the lid is sealed properly. This is important because using Instant Pot without the lid tightly closed is dangerous and Porridge could burn and stick to the bottom.
For this recipe you'll use from 2 1/2 to 3 cups of water depending on whether you want a thicker or thinner consistency. It depends on how thick/lean you like Porridge.
If you're not sure, start with a smaller dose (2 1/2 cups) to get a thicker porridge because you always have time to add water. If you prefer, you can replace some of the water with milk.
These ingredients are dosed to prepare Porridge for 2 people. You can double the doses and still have 6 minutes of cooking time.