CARROT cake recipe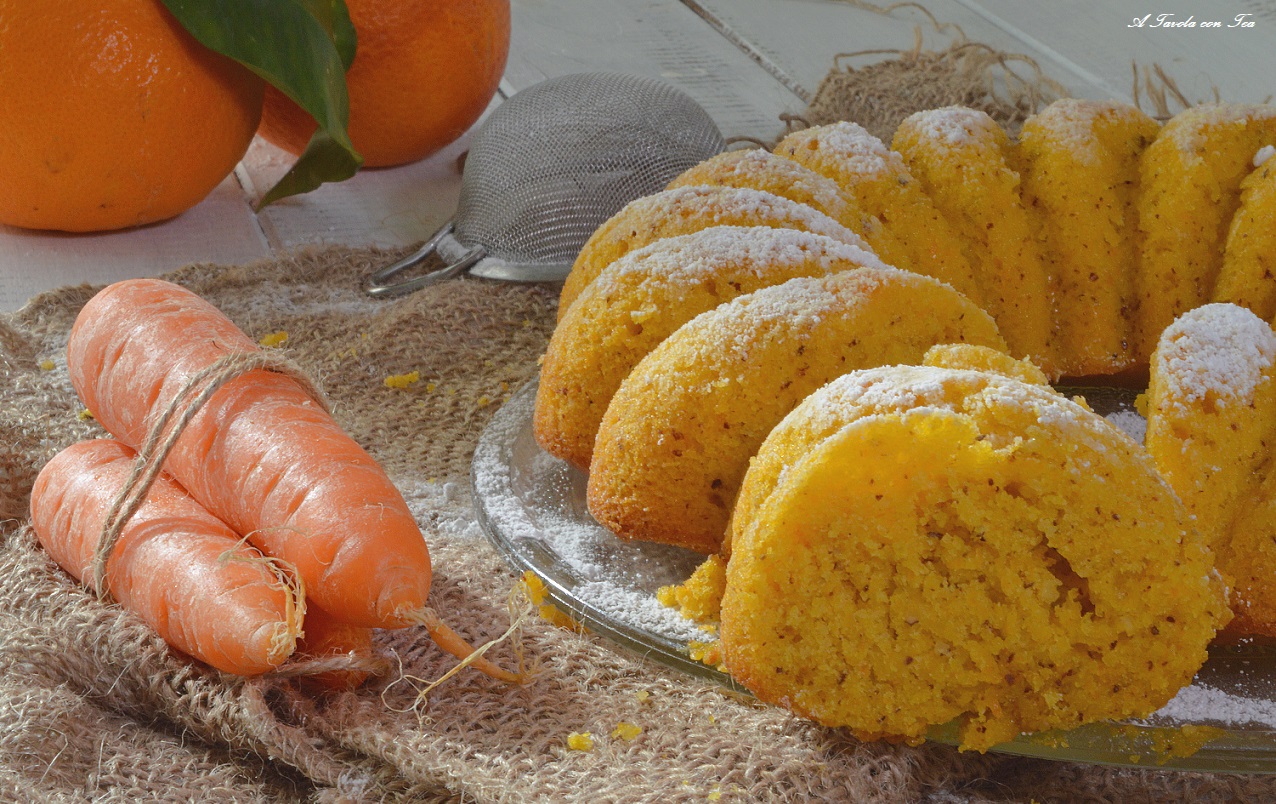 CARROT cake recipe
When I was a child there were not all the biscuits and snacks in the supermarket that now, but I remember the fantastic little donuts called Camille.
I loved those little cakes made with carrots and almonds, soft and slightly moist, simple but at the same time special. I would have eaten five one after the other.
They are not only good but also nutritious and light, suitable for a healthy and balanced diet.
The recipe that we will prepare today is very easy, ideal even for those who are not expert in the kitchen: guaranteed result!
You can get a healthy and delicious cake perfect for breakfast or snack without feeling guilty when you eat it.
You can decide whether to prepare a single cake or bake small single-portion.
Take carrots now …  we prepare this delicious cake
Difficulty

Very easy

Cost

Cheap

Preparation time

25 Minutes

Cooking time

35 Minutes

Serving

6

Cooking method

Oven

Cuisine

Italian
Ingredients
carrot
(

carrots, pulp 7 ounces (200 g)

)
cake flour
(

1,5 cup (160 g)

)
almond flour
(

½ cup (80 g)

)
egg
(

2 medium eggs at room temperature

)
granulated sugar
(

2/3 cup (140 g)

)
seed oil
(

2 ounces (60 ml)

)
orange juice
(

2 ounces (60 ml)

)
baking powder
(

baking powder for cakes 1 teaspoon (16 g)

)
orange zest
(

orange grated zest 1

)
icing sugar
(

For the decoration

)
Steps
STEP 1
Wash carrots with running water, remove extremes and peel.
Then grate into julienne strips.
Put carrots in the blender with grated orange peel, orange juice and seed oil.
Blend them until you get a creamy consistency.
STEP 2
In a bowl, whisk eggs with an electric mixer together with sugar.
They must become light and fluffy (about 10 min).
Add grated carrots and mix gently with a spatula, then cake flour, baking powder, almond flour, a pinch of salt and mix again.
STEP 3
Pour the mixture into a greased and floured pan (diameter 24 cm).
Bake in the oven at 175 degrees for about 35 – 40 minutes.
When the cake is ready, let it cool before removing from the pan and sprinkle with icing sugar.
STORAGE
You can keep carrot cake for 3 days maximum.
NOTE
You could bake many small single-portion cakes instead of one.
In this case, about 20 minutes of cooking it will be enough.
To have a more delicious cake you can glaze it with chocolate frosting.
CHOCOLATE FROSTING
Melt 80 g of unsalted butter with 1 teaspoon of honey in a saucepan.
Then remove from the heat and add 140 g of dark chocolate cut into pieces.
Turn with a spoon until the chocolate is completely melted.
Place cake on top of grate to decorate.
Pour chocolate icing over the cake while it is still hot.
Before serving wait until the chocolate glaze becomes dry and solid.
FOLLOW ME ON INSTAGRAM