Italian STUFFED VEGETABLES


One of my family's favorite dishes: stuffed vegetables. when I prepare them everyone is happy.

An easy recipe for transforming "poor" ingredients such as garden vegetables, eggs and cheese into a triumphal dish.

You can make with seasonal vegetables you prefer. I used onions, courgettes and peppers because I already had them in the fridge but aubergines, courgette flowers or tomatoes are also excellent.

The filling varies: only vegetables, cheese and eggs or if you want a rich dish also sausage or minced meat.

Excellent hot but also perfect at room temperature.

They can be prepared in advance, so a perfect ally for busy wives and moms!

If you want to know how to make it, prepare the recipe with me.
Difficulty

Very easy

Cost

Cheap

Preparation time

25 Minutes

Cooking time

1 Hour

Serving

4 portions

Cuisine

Italian
396,84 Kcal
calories per serving
Power 396,84 (Kcal)
Carbohydrates 12,67 (g)

of which sugars 4,99 (g)

Proteins 22,16 (g)
Fat 29,98 (g)

of which saturated 11,16 (g)

of which unsaturated 6,37 (g)

Fibers 3,68 (g)
Sodium 742,46 (mg)
Ingredients
courgette (zucchini squash)

(3 large)

onion

(2 large + 1 for the sauté )

pepper

(3 (red, green, yellow), )

4.4

ounces

ricotta cheese

(125 g)

3.5

parmesan cheese

(grated 100 g)

marjoram

(1 handful of leaves, )

4

tablespoons

extra-virgin olive oil
Preparation
Vegetables prepararion
Remove the ends from the zucchini and cut them in half.

Cut the pepper into 4 parts, remove the stalk, the internal seeds and the white filaments.

Finally, clean the onions by removing the ends and depriving them of the first outer sheath.
Cook vegetables
Put a pot of lightly salted water on the stove.

When the water boils, cook the courgettes and onions for about 10 minutes.

After the drain time and let them cool slightly.
Stuffing preparation
Scoop out the pulp of the zucchini with a spoon and keep it aside.

Peel the onions and empty the internal pulp, keeping that aside as well.

Put two tablespoons of oil in a large pan and as soon as it is heated, fry the onion and zucchini pulp kept aside, which you have lightly chopped, for a couple of minutes.
Take a bowl and put the pulp of the cooked onions and courgettes together with the grated Parmesan, ricotta, egg, salt, pepper and a few leaves of marjoram.

Mix everything well so that it becomes a homogeneous mixture.
Cook Stuffed Vegetables
Grease a pan with a drizzle of oil, take the vegetables (courgettes, onions and peppers) and fill each one to the brim with the filling.

Place side by side in the pan without overlapping.

Sprinkle with breadcrumbs and a drizzle of oil.
Bake in a preheated static oven at 180 ° for about 35 – 40 minutes.

The vegetables must become golden and crunchy on the surface.

Remove from the oven and serve accompanied by a green salad.
STORAGE
You can keep stuffed vegetables in the fridge for 2 days or freeze them.
NOTE
For a complete dish you can, before placing the vegetables in the pan, create a bed of very thinly sliced ​​potatoes.
There are many variations: you can add mortadella or ham or minced meat to the filling. Since it is a bit long preparation, I recommend preparing in abundance: you can freeze stuffed vegetables.
other tasty dishes for Sunday or a feast day
ORIGINAL Italian LASAGNA recipe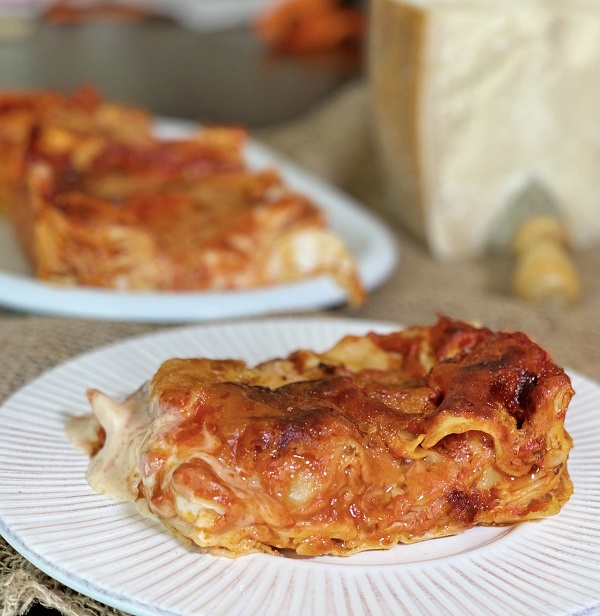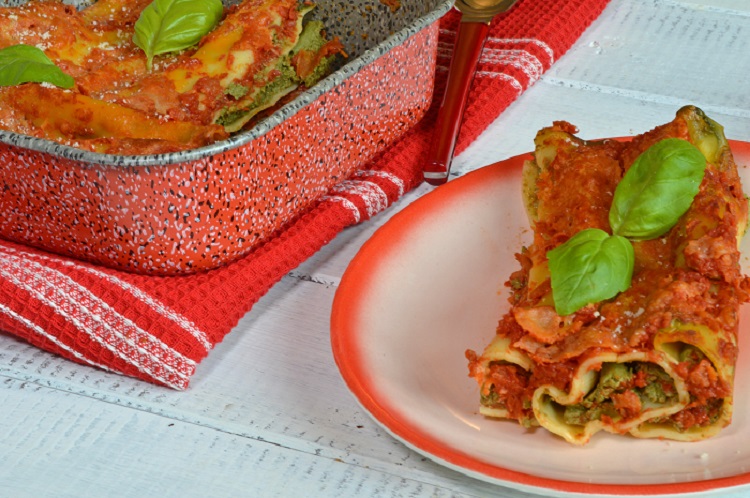 CHICKEN with VEGETABLES in the SLOW COOKER
Italian FOCACCIA BREAD instant recipe