ROAST PORK SHANK WITH POTATOES simple, flavorful and delicious second course. A super fast and convenient recipe to prepare, because the shank is precisely a pre-cooked roast, which does not need many processes and preparations. Just take the shank out of its storage casing, remove the jelly part that surrounds it and then place it on the baking sheet and surround it with the potatoes. I cook it with a little wine and for the first 20 minutes at a low temperature, and then the last 20 at 200°, this way you get a very soft and juicy meat.
In my house we love it especially my children, maybe because its cooking in the oven and its smell, brings you to the cold days typical of the mountains, so when you eat it it warms you and comforts you in all senses… too good!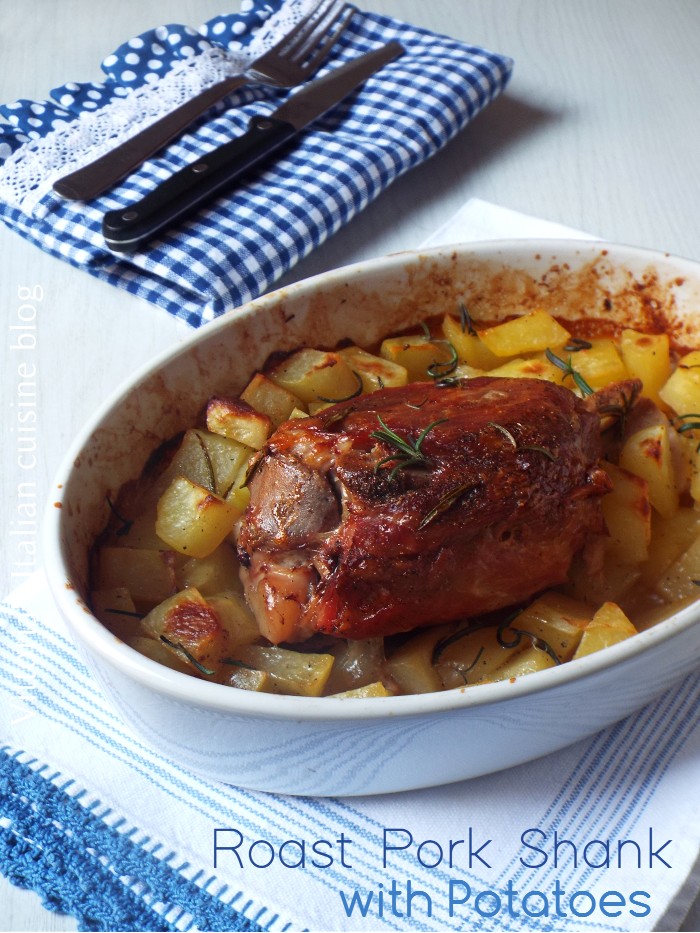 Difficulty

Easy

Cost

Very cheap

Preparation time

20 Minutes

Cooking time

40 Minutes

Cooking method

Oven

Cuisine

Italian
Let's see how to prepare this tasty Roast pork shank with potatoes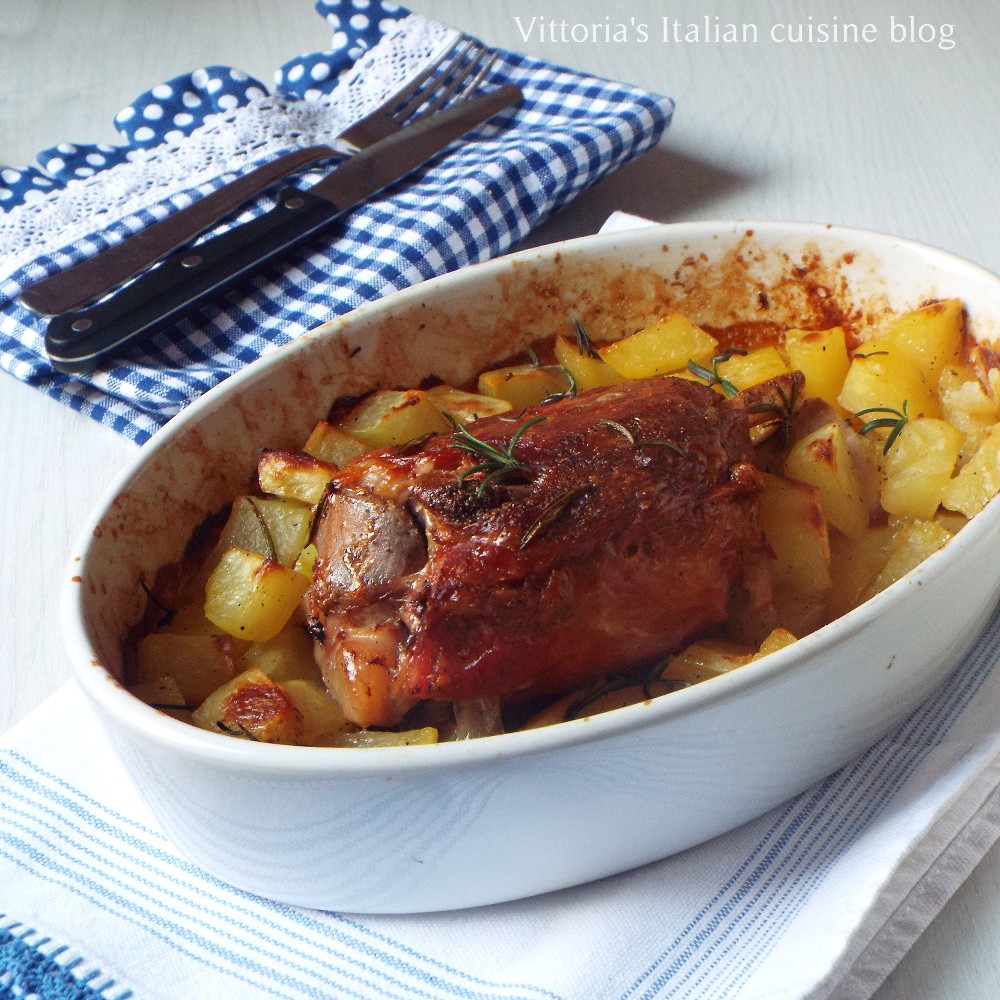 4
tablespoons
extra-virgin olive oil
Steps
To make your Roast Pork Shank with Potatoes, first wash and peel the potatoes. Cut them into chunks and leave them in cold water just long enough to open the shank.
Open the vacuum packet of the shank, remove the excess gelatin all around the meat. Place the shank in a ceramic baking dish, I used this white ceramic mold.
Drain the potatoes, pat them dry with a tea towel and place them in a bowl. Sprinkle with oil, salt, pepper and rosemary and mix.
Pour the potatoes into the oven dish with the shank, add the wine and bake in the preheated oven for the first 20 minutes at 150°.
Take out the shank and mix the potatoes and wet the shank with the cooking juices. High the oven to 200° and bake for another 20 minutes. Serve hot on the table..Enjoy!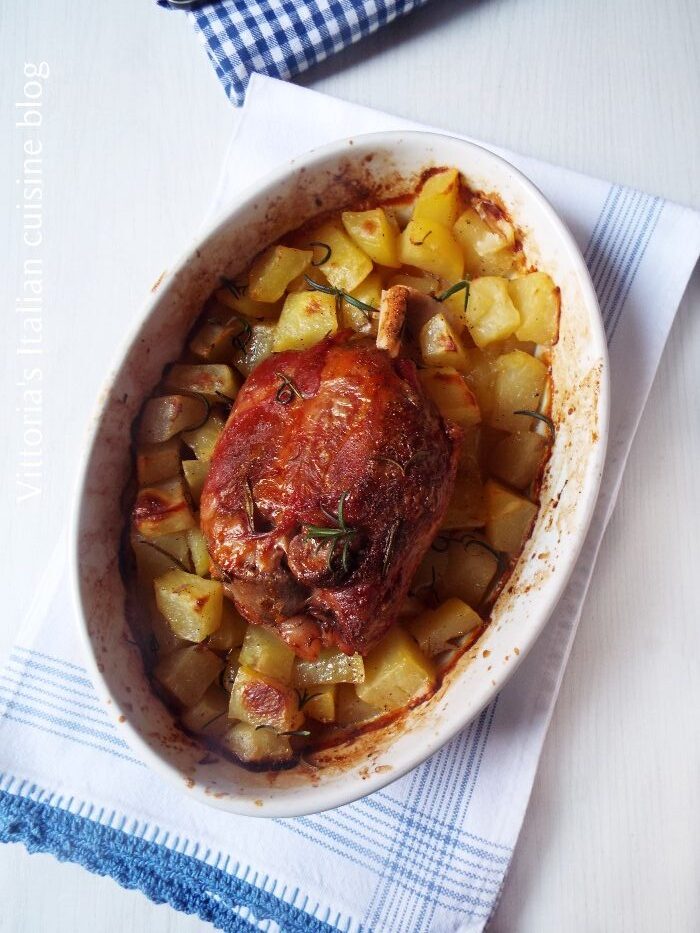 Notes
1- The best way to enjoy the taste and the softness of the meat is to eat the shank precooked in the oven with freshly cooked potatoes.
2- If you have some leftover you can chop it, add 1-2 boiled potatoes, 1 egg, Parmesan cheese and prepare some delicious meatballs.
You may be interested in this
Pork ribs with stewed chickpeas