Scarpariello pasta is a recipe that belongs to those traditional Neapolitan dishes which, together with richer and more elaborate preparations, make Italian cuisine one of the most loved in the world. Spaghetti scarpariello (i.e. the shoemaker) is a recipe that was originally born as a dish to reuse leftovers: formerly they were in fact prepared with the sauce left over from the day before, which could be tomato sauce but also the classic Neapolitan ragù, which was enriched with cheese, a food that was never lacking in the poorest families.
Today we can prepare scarpariello pasta using the excellent fresh tomato (cherry tomatoes or San Marzano) and basil: the result is a fragrant and tasty dish, with a creamy and decidedly inviting sauce. Scarpariello pasta is also a quick recipe: in fact, you can prepare the sauce in the time it takes for the pasta to cook; just remember to drain spaghetti about 2 minutes before they are cooked, as they will have to finish cooking in the pan with the sauce and a little of their cooking water. Scarpariello spaghetti is prepared in a few minutes and always conquers everyone: if you prefer short pasta, you can follow the same recipe to dress penne, paccheri or rigatoni.
You may also like:
Difficulty

Very easy

Cost

Very cheap

Preparation time

5 Minutes

Cooking time

10 Minutes

Serving

4 servings

Cooking method

Stove

Cuisine

Italian regional

Seasonality

Spring, Summer and Autumn

Region

Campania
Ingredients for spaghetti scarpariello
13
oz
spaghetti
(

370 gr; or other pasta of your choice, gluten-free for me

)
14
oz
tomatoes
(

400 gr; cherry t., datterini or San Marzano

)
1
1
/
2
tablespoon
parmesan cheese
(

grated

)
1
1
/
2
tablespoon
pecorino cheese
(

grated

)
4
tablespoons
extra-virgin olive oil
Tools
1
Pan
non-stick with its lid
How to prepare spaghetti scarpariello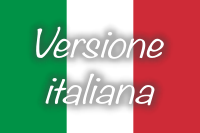 Qui puoi leggere la ricetta in italiano!
To prepare scarpariello pasta, start with the tomatoes: if you use the datterini or pachino tomatoes, wash them and simply cut them in half. If you use larger tomatoes, such as San Marzano, it is better to peel them and then cut them into pieces.
In a large pan, fry the peeled garlic and the chopped chilli pepper in the oil. Then add the fresh tomato and a pinch of salt. Don't oversalt the sauce, considering that parmesan and pecorino are already quite salty.
Cover the pan with the lid and cook the tomato sauce over high heat for about ten minutes. When the tomato is soft and has formed a little sauce, add the fresh basil leaves, remove the garlic clove and turn off the heat.
Bring a large, tall pot full of water to the boil, add a scant tablespoon of coarse salt and, as soon as it starts boiling again, dip the spaghetti in it (do not break it!). Cook the pasta for 2 minutes less than the time indicated on the package, and, before draining it, take a little of its cooking water with a saucepan. Drain the spaghetti and transfer them to the pan with the sauce.
Sauté the scarpariello pasta in its sauce over high heat for a couple of minutes until it is perfectly cooked, adding a couple of tablespoons of its cooking water from time to time which, being rich in starch, will make the pasta even more creamy. Then turn off the heat and add grated Parmesan and pecorino.
Mix the spaghetti scarpariello immediately, so that the cheese blends with the sauce without melting, and add more cooking water if the sauce is too dry.
Serve the pasta scarpariello immediately, garnished with more fresh basil.