Pasta alla gricia a is a typical dish of Roman and Lazio cuisine, a quick and very tasty recipe which, apparently, dates back to several centuries ago, even before the diffusion of the tomato in Europe. In fact, pasta alla gricia is the direct ancestor of Amatriciana, with which it shares most of the ingredients except the tomato.
The authentic recipe of pasta alla gricia requires the use of "guanciale" (pork cheek) but if you don't find it, you can replace it with not too smoked bacon. It must be cut into strips and browned in a pan for a few minutes; as with cacio e pepe, gricia also includes a pecorino cheese sauce that is prepared simply by stirring the pasta with plenty of cooking water and adding pecorino off the heat. Pasta alla gricia can be prepared with different types of pasta: the most suitable are certainly spaghetti, rigatoni and mezze maniche. At the end of the article you will find a summary of all the tips for a perfect pasta alla gricia!
You might also be interested in these recipes:
Difficulty

Medium

Cost

Very cheap

Preparation time

5 Minutes

Cooking time

10 Minutes

Serving

4 servings

Cooking method

Stove

Cuisine

Italian regional

Seasonality

Evergreen
Ingredients for the authentic pasta alla gricia recipe
380
g
spaghetti
(

13,4 oz; for me glutenfree

)
200
g
pork cheek
(

7 oz; cut into 2 or 3 slices; replaceable with pancetta or mild bacon

)
80
g
pecorino romano
(

grated; 2,8 oz; replaceable with seasoned and fairly salty sheep's cheese, or, in the absence of this, with Parmesan

)
How to prepare authentic pasta alla gricia according to the original Italian recipe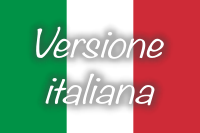 Qui puoi leggere la ricetta in italiano!
To prepare pasta alla gricia, start by removing any rind from the guanciale, then cut it into strips.
Put a non-stick pan without any seasoning on the fire and let it heat up well; then add the guanciale and brown it over low heat, stirring frequently, for 3-4 minutes.
It will be ready when the fat part has become almost transparent and the lean part is golden brown. In the meantime, cook the pasta in plenty of lightly salted water and grate the pecorino cheese.
Drain the pasta 2 or 3 minutes before the cooking time indicated on the package and set aside some of its cooking water.
Transfer the pasta to the pan and continue cooking for about a couple of minutes, gradually adding a little of its cooking water until a creamy cooking liquid has formed.
Turn off the heat and keep stirring the pasta alla gricia with the heat off for a few seconds, so that it is no longer very hot. Then start adding the pecorino a little at a time, mixing immediately to mix it with the pasta without it starting to string.
Alternate the pecorino with a little more cooking water to soften it and continue to stir everything well until you get a smooth cream. Complete with plenty of freshly ground pepper.
Serve pasta alla gricia immediately, bringing to the table more pecorino and pepper to add as desired.
Tips for the perfect pasta alla gricia
To have perfect spaghetti alla gricia, follow these simple tips:
– brown the guanciale very well: the fat should become almost transparent and the lean part should be golden brown;
– do not salt the pasta water too much: guanciale and pecorino are already very tasty ingredients;
– drain the pasta when it is still a little raw, as it will have to finish cooking in the pan.
TO OBTAIN A CREAMY PASTA ALLA GRICIA:
– choose a type of pasta that releases a lot of starch during cooking;
– take a good amount of cooking water just before draining the pasta;
– finish cooking the pasta in the pan for about 2 minutes, adding cooking water little by little until the pasta is on the heat. If necessary, you can add more after adding the pecorino.
TO AVOID LUMPS:
– Pecorino cheese must not be too seasoned or dry;
– the pasta and the cooking water must not be hot: it is better to wait about 30 seconds/1 minute after turning off the heat before adding the pecorino;
– mix the pasta immediately and for a long time after adding the pecorino, which should in any case be added a little at a time and, if necessary, alternated with other cooking water.