Italian seafood pasta – in Italian "pasta allo scoglio" – is a very popular recipe in various parts of my country. If you have visited Naples, Rome or Sicily, you will surely have had the opportunity to taste a sumptuous plate of spaghetti or linguine/linguini with mussels, clams, squid or other seafood.
Italian seafood pasta is a rich and tasty dish, which gives its best if prepared with fresh seafood. This of course implies that you have some time available, essentially due to the cleaning of mussels and crustaceans, but the result will pay off for the effort. Italian seafood pasta can be prepared with the molluscs and crustaceans that you like best: in my opinion, mussels, clams and shrimps can never be missing. In addition, I often use squid or, alternatively, cuttlefish. Another ingredient sometimes used for Italian seafood pasta are scampi, but they are not always available in the fish market and certainly more valuable and expensive than other crustaceans. Italian seafood pasta is a recipe that I often prepare throughout the year when I feel nostalgic for summer, because with its scent of sea and fresh tomato it makes me go back to the summer: a few cherry tomatoes added to the sauce of seafood will give it the right flavor and color!
You might also like these recipes: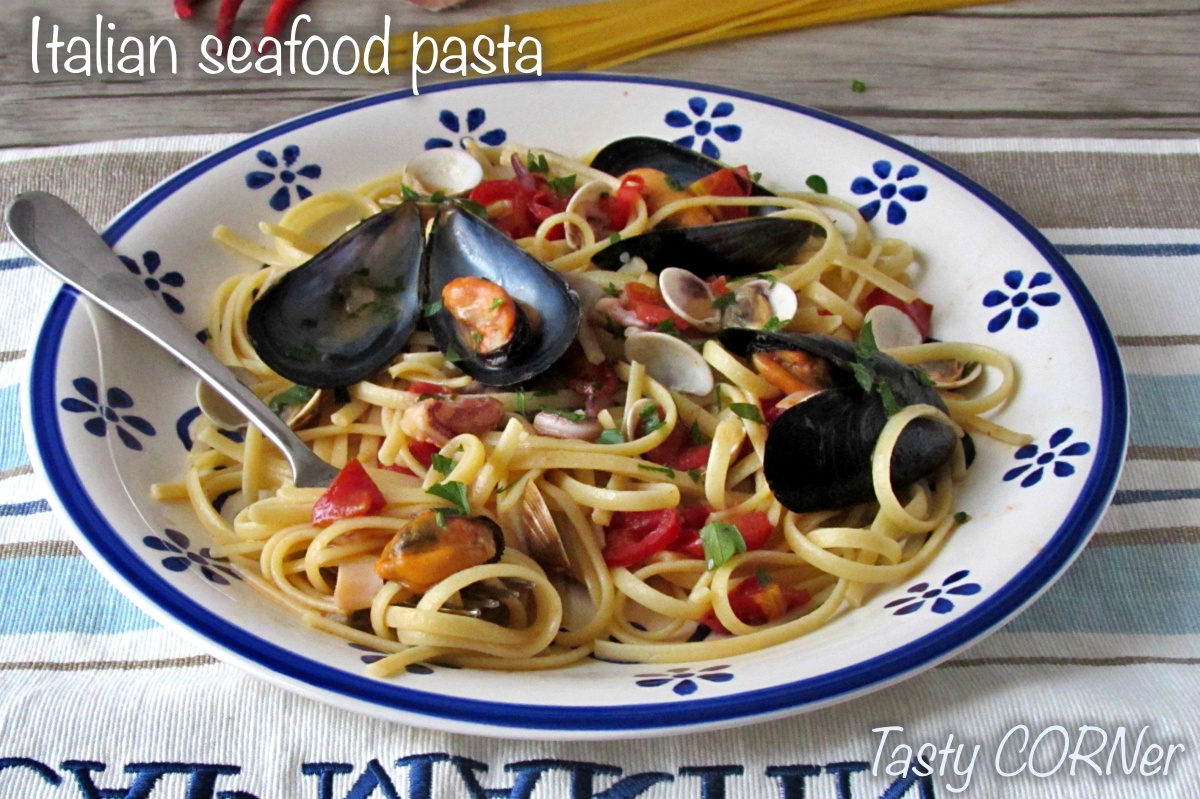 Difficulty

Medium

Cost

Medium

Preparation time

1 Hour

Rest time

2 Hours

Cooking time

25 Minutes

Serving

4 servings

Cooking method

Stove

Cuisine

Italian

Seasonality

Evergreen
Ingredients for Italian seafood pasta
14
oz
linguini
(

or spaghetti; 400 g

)
10.5
oz
squids
(

calamari; 300 g

)
5
oz
cherry tomato
(

150 g

)
1
chili pepper
(

optional

)
1
/
2
cup
white wine
(

120 g

)
4
tablespoons
extra-virgin olive oil
How to prepare Italian seafood pasta (linguini or spaghetti)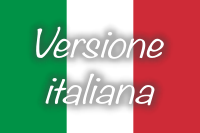 Puoi trovare la versione italiana di questa ricetta qui!
To prepare Italian seafood pasta, start by cleaning all the seafood: soak the clams in cold water and a teaspoom of salt for 2-3 hours. To clean the mussels, place them in a bowl and rinse them thoroughly with running water. Identify the flap of byssus protruding from each mussel and pull it vigorously to detach it.
Clean the surface of the shell from all sides with a steel sponge, insisting particularly on the edges of the valves, in order to eliminate all impurities. Rinse the mussels thoroughly and place them in a clean bowl.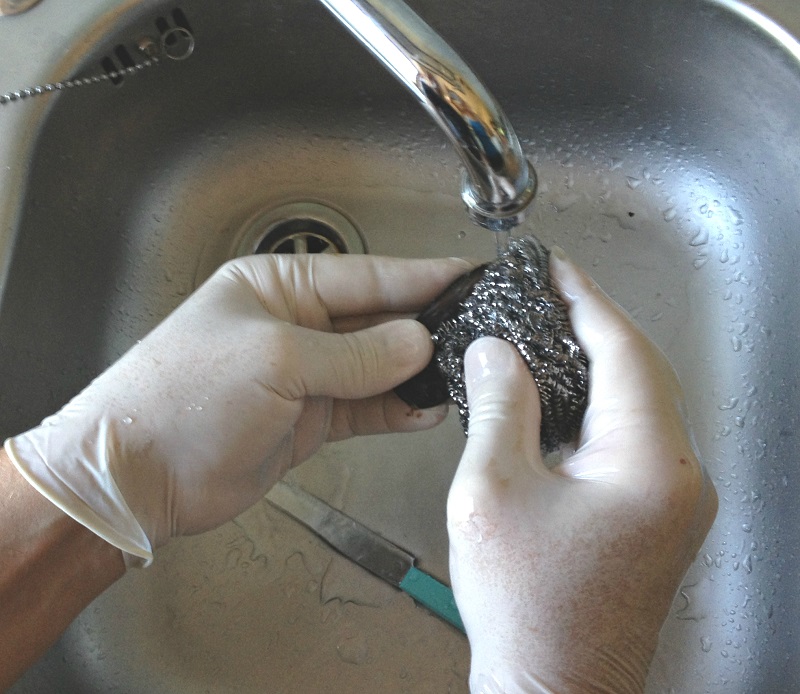 Clean the prawns: I prefer to peel them when they are raw as it is easier to clean them: remove the head, remove the legs and tail and peel them.
With a toothpick cut into the back of the shrimp and gently pull out the entrails. If you have never cleaned shrimp you can follow the video tutorial you find below. Rinse them and cut them in half.
Take mussels and clams and put them in an empty pan. Cover with a lid and cook over high heat for 7-8 minutes, until the mussels and clams have opened. Drain and put them on a plate.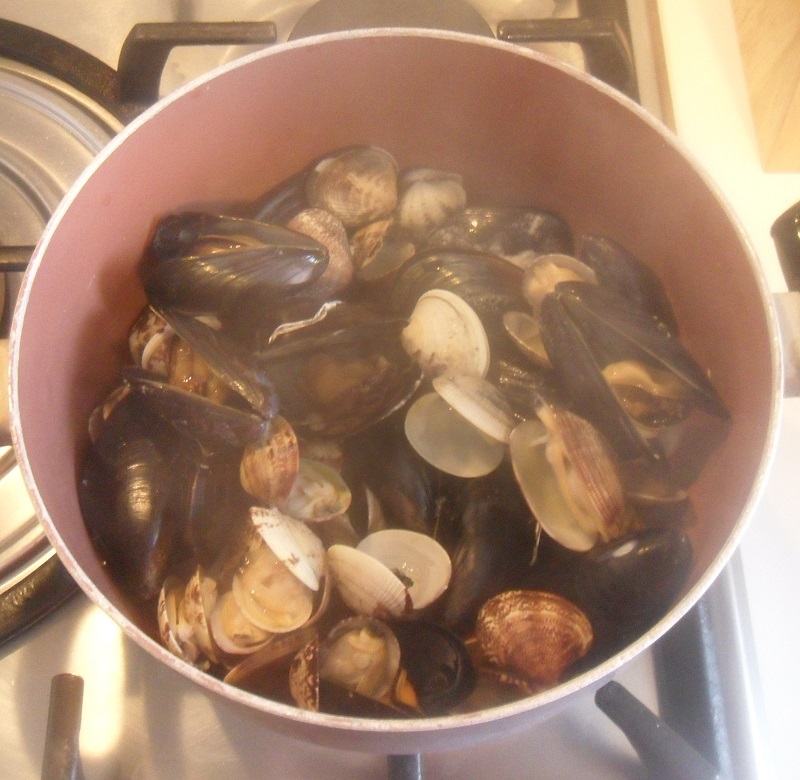 Do not throw away the water they released, but filter it through a colander. It will be precious to give flavor to the Italian seafood pasta sauce.
Gut the squid, rinse them well and remove the skin. Then cut the tentacles into small pieces and the body into strips.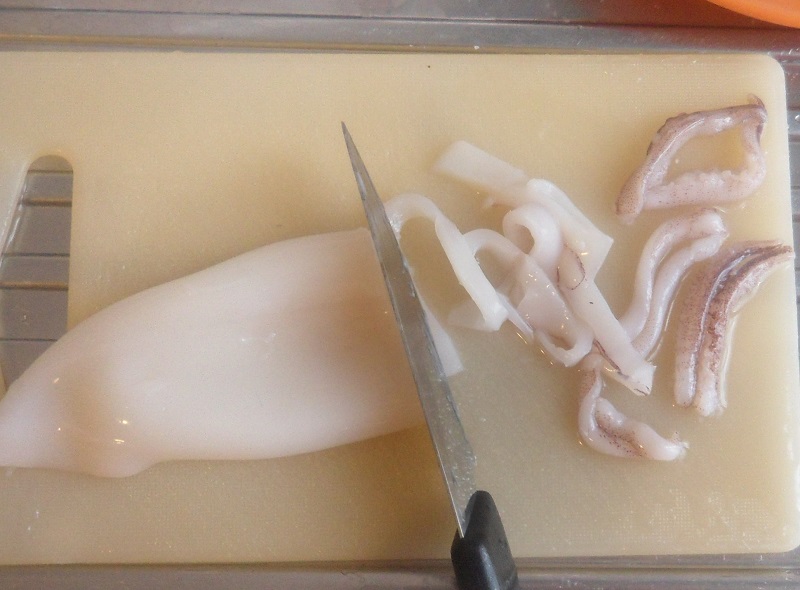 Now that the ingredients have been prepared, you can proceed to cook the linguini with seafood sauce: in a pan, lightly brown the peeled garlic and chopped chilli in the oil.
Lower the heat and add the squid. Let them fry for a couple of minutes, then raise the heat again and deglaze with the white wine.
Let it evaporate, then add the tomatoes cut in half and a pinch of salt. Also add a cup of the water from the mussels and clams to the pan.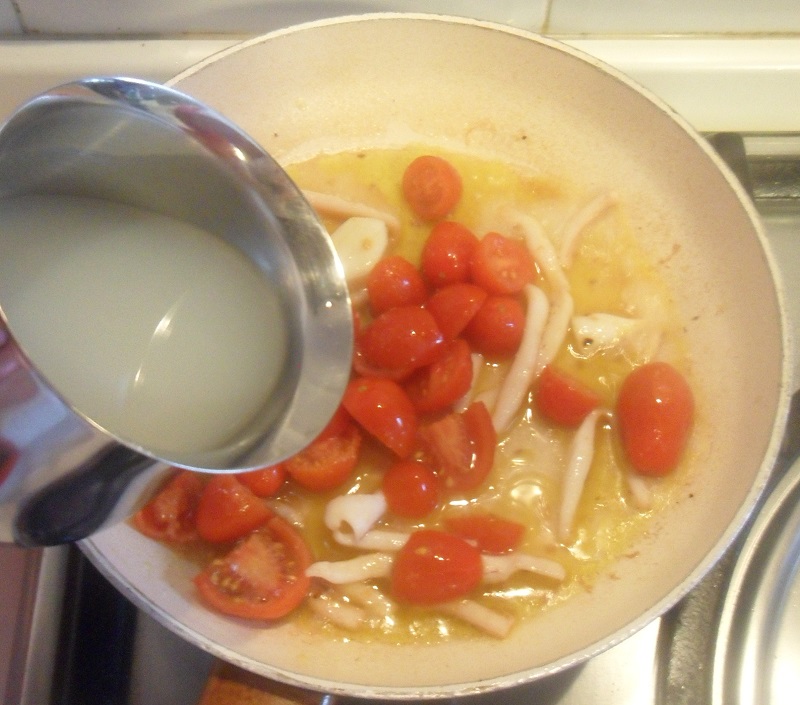 Cover with a lid and cook over medium heat for 5-6 minutes, until the cherry tomatoes are soft.
Now add the shrimp, mussels and clams (if you prefer you can shell them first, to avoid the task for your guests. I always leave some with the shell to garnish). Let it cook just a minute and then add a little water from the clams.
Cook over medium heat for 2-3 minutes, just long enough for the shrimp to cook. Turn off the heat. Boil the linguine in plenty of salted water, drain a couple of minutes before they are perfectly cooked, keeping aside a little of their cooking water and transfer them to the pan.
Sauté the linguine with seafood over high heat for a minute or two, adding a little of the pasta cooking water which will help thicken the sauce. When the seafood pasta is well seasoned, turn off the heat and add the chopped fresh parsley.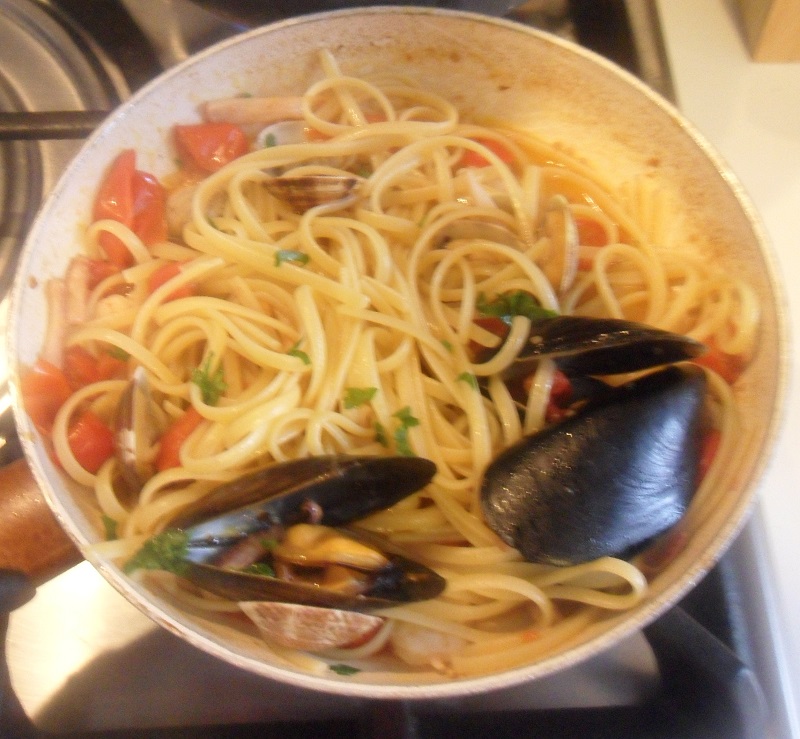 Serve the linguini with seafood immediately, garnish with more chopped parsley.
Tips and variations
Tomato is not essential for this recipe, but it gives the meal an extra touch of color and flavor. You can vary the type and quantity of seafood to your liking.