Thick, creamy and tasty, vegetarian lentil chili is a healthy and delicious recipe, perfect for both vegans and vegetarians and for all "omnivores" who, like me, like to vary the daily menu by reducing the consumption of meat a little. Perfect both to eat like a soup, and to accompany nachos, tacos and burritos, vegetarian lentil chili is an easy one pot recipe that requires just 40-45 minutes of cooking.
To prepare the one pot vegetarian lentil chili you will need a few simple ingredients: dried lentils, garlic, onion, peppers, tomato pulp and your favorite chili powder. Instead, I prefer to mix the spices to my taste: I seasoned the vegetarian lentil chili with cumin, cinnamon, fresh hot pepper and freshly ground black pepper. In addition, I added a few drops of Tabasco. To have a thick and full-bodied chili of lentils you simply have to blend a small part just before serving!
You may also like:
Difficulty

Very easy

Cost

Very cheap

Preparation time

10 Minutes

Cooking time

45 Minutes

Serving

4 servings

Cooking method

Stove

Cuisine

Mexican

Seasonality

Evergreen
Ingredients for one pot vegetarian lentil chili
1
1
/
3
cup
dried lentils
(

280 g – 10 oz

)
1
bell pepper
(

1 small pepper or half of a large one, about 200 g – 7 oz

)
1
cup
tomato pulp
(

200 g – 7 oz

)
2
cups
vegetable broth
(

500 ml

)
1
/
2
teaspoon
cumin powder
3
tablespoons
extra-virgin olive oil
q.s.
black pepper
(

grounded

)
1
sprig
coriander
(

or parsley, chopped

)
341,31 Kcal
calories per serving
Power 341,31 (Kcal)
Carbohydrates 45,51 (g)

of which sugars 4,51 (g)

Proteins 17,74 (g)
Fat 9,56 (g)

of which saturated 1,40 (g)

of which unsaturated 0,82 (g)

Fibers 11,98 (g)
Sodium 486,29 (mg)
Tools
1
Pot
thick-bottomed with its lid
How to prepare one pot vegetarian lentil chili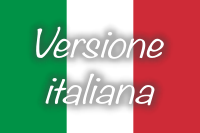 Qui puoi leggere la ricetta in italiano!
To make vegetarian lentil chili, start by soaking the lentils for a couple of hours. This caution is not always necessary, but if you have time, do it, especially if you don't know how "old" lentils are.
Wash the pepper thoroughly, remove the stalk and seeds and cut it into little cubes. Slice the onion into thin slices. If you use fresh chillies, wash them, remove the stalk and also cut them into rings.
In a thick-bottomed pot, brown the peeled garlic clove, onion, peppers and chilli in hot oil, with a pinch of salt. Sauté everything for 5-6 minutes over low heat, being careful not to burn the onion.
Then add the chopped tomato pulp and a little ground black pepper. Drain the lentils and rinse them well, then add them to the pot.
Add a pinch of salt again and also add the cumin, a pinch of cinnamon and a few drops of Tabasco. Pour in the hot vegetable broth, until the ingredients are completely covered.
Bring to a boil, cover the pot with the lid and cook the lentil chili over low heat for about 30 minutes, stirring occasionally and adding more hot broth if the previous one is excessively absorbed.
At the end of 30 minutes, the lentils must be tender and the chili slightly brothy. Taste it to check the cooking of the lentils and, if necessary, extend it for another 5-10 minutes. When the lentils are cooked, remove the garlic and put about a third of the entire mixture in a bowl.
Blend it with an immersion blender until you get a homogeneous cream, which you will put back in the pot with the rest of the chili.
Let it thicken for about 5 minutes, then turn off the heat and garnish the vegetarian lentil chili with the chopped coriander.
Serve the vegetarian lentil chili immediately, if you like with nachos or tortillas, or with croutons.
Storage
You can keep the vegetarian lentil chili in the fridge for 3 or 4 days.
Tips and variations
Depending on your tastes, lentil chili can be more or less spicy. You can add cheddar cheese, sour cream or avocado to the vegetarian lentil chili.