Sweet and sour peppers are a simple and tasty recipe that is very popular in Italy, especially during the summer. Healthy, colorful and great when eaten cold, sweet and sour peppers can be served as an appetizing side dish for burgers, steaks and sausages. If you are organizing a backyard BBQ party, surprise your friends with this delicious Italian recipe, which you can also prepare well in advance. In addition, sweet and sour stewed peppers are also a valuable ingredient to enrich meat stews, pizza, rice or pasta salads.
The traditional Italian recipe for sweet and sour peppers is quick and easy: the peppers must in fact be cut into pieces and stewed in a pan with a little garlic (or onion, if you prefer); at the end of cooking, add a little sugar (a tablespoon is enough, since by nature the peppers are already sweet) and a little vinegar. Depending on your taste, you can vary the proportions of sugar and vinegar to have sweet and sour peppers in which the sweet or sour note prevails. With the doses I used, I must say that the dish is quite balanced in the two flavors. Sweet and sour stewed peppers should be served cold and are also excellent for seasoning Italian bruschetta.
You might also like these recipes: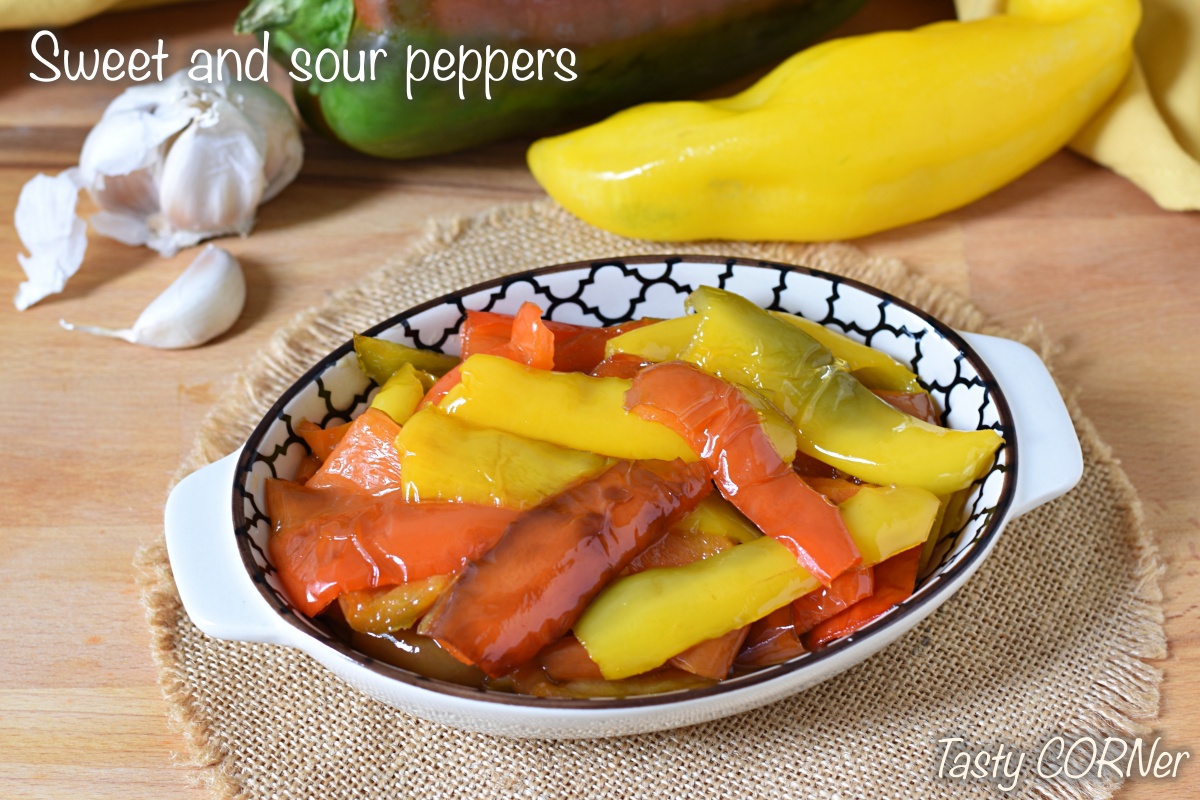 Difficulty

Very easy

Cost

Very cheap

Preparation time

10 Minutes

Rest time

2 Hours

Cooking time

20 Minutes

Serving

4 servings

Cooking method

Stove

Cuisine

Italian

Seasonality

Summer
Ingredients for Italian stewed sweet and sour peppers
28
oz
bell peppers
(

800 g

)
4
tablespoons
extra-virgin olive oil
1
/
2
cup
water
(

100 ml approx.

)
3
tablespoons
vinegar
(

white wine or apple

)
175,79 Kcal
calories per serving
Power 175,79 (Kcal)
Carbohydrates 16,49 (g)

of which sugars 12,83 (g)

Proteins 1,92 (g)
Fat 11,78 (g)

of which saturated 1,65 (g)

of which unsaturated 0,14 (g)

Fibers 4,05 (g)
Sodium 106,18 (mg)
Tools
1
Pan
non-stick, large with its lid
How to prepare sweet and sour peppers according to the Italian recipe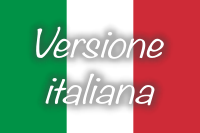 Qui puoi leggere la ricetta in italiano!
To make sweet and sour peppers, start by washing the peppers thoroughly. You can use the variety and color you prefer, but if you use both yellow and red peppers the final effect will be more beautiful.
Then dry and cut them in half lengthwise. Remove the stem, seeds and white filaments. Then cut them into rather wide strips.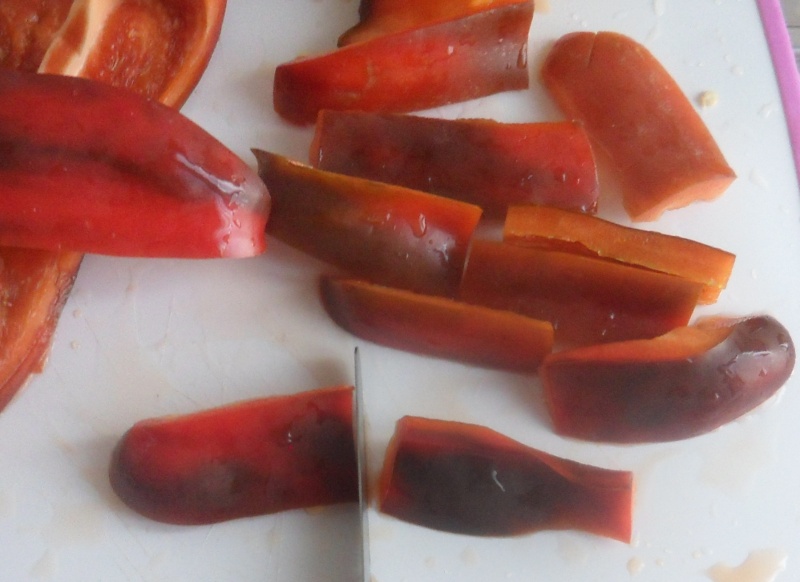 Peel the garlic clove, divide it in half and remove the central part, which is the most indigestible. Then brown it in oil in a large non-stick pan.
Now add the peppers and sauté them over high heat for 3-4 minutes. Salt them and add half a cup of hot water.
Lower the heat to half, put the lid on and let it simmer for about 10 minutes, stirring occasionally. After 10 minutes, remove the lid and cook for another 4-5 minutes, so that the excess water disappears.
When the water has largely evaporated, raise the heat to high and sprinkle the sweet and sour peppers with sugar.
Stir well to mix it with the peppers, then add the vinegar. Stir again and cook for a few seconds over high heat, until the strong vinegar smell has vanished.
At this point, turn off the heat, remove the garlic and let it cool. When the sweet and sour peppers are cold, transfer them to a bowl, cover them with a lid or a sheet of plastic wrap and let them rest in the refrigerator for a couple of hours, taking care to take them out half an hour before consuming them.
How to store sweet and sour bell peppers
You can keep sweet and sour peppers in the fridge, closed in a glass container, for 4-5 days.
Tips and variations
If you prefer, you can use thinly sliced onion instead of garlic, to be sautéed over low heat before adding the peppers.
If you want to enrich the sweet and sour peppers, you can add a few black olives at the end of cooking.
As I said at the beginning, sweet and sour peppers can also be used to enrich and make other dishes special: try them for example with grilled chicken, or to give a special touch to a pasta salad.