The Nutella stuffed cake is a quick and easy recipe for a soft and fragrant cake, which contains a creamy filling of Nutella. Suitable to serve both at the end of a meal and for breakfast, the Nutella stuffed cake is a brilliant recipe that always guarantees you a great success with little effort, so much so that it has now become my piece de resistance, since I prepared it for the first time ten years ago…
Born as a last-minute recipe, the Nutella cake can be subjected to some variations due mainly to the fact that it can happen that you find yourself out of some ingredients. In particular, the cream cheese, which makes the cake very soft, can still be replaced by butter or ricotta cheese, while the vanilla flavor can be omitted or replaced with vanillin.
The peculiarity of this cake filled with Nutella lies in the fact that it is stuffed when it is still raw, distributing generous spoonfuls of Nutella in some points of the dough. The secret to ensuring that Nutella remains soft after cooking is all in the dough: it is quite firm, so the Nutella will initially remain on the surface but, after a few minutes in the oven, it will fall into the center of the cake and remain creamy. Serve the Nutella cake when it is still slightly warm and you will be hooked!
You might also like these recipes: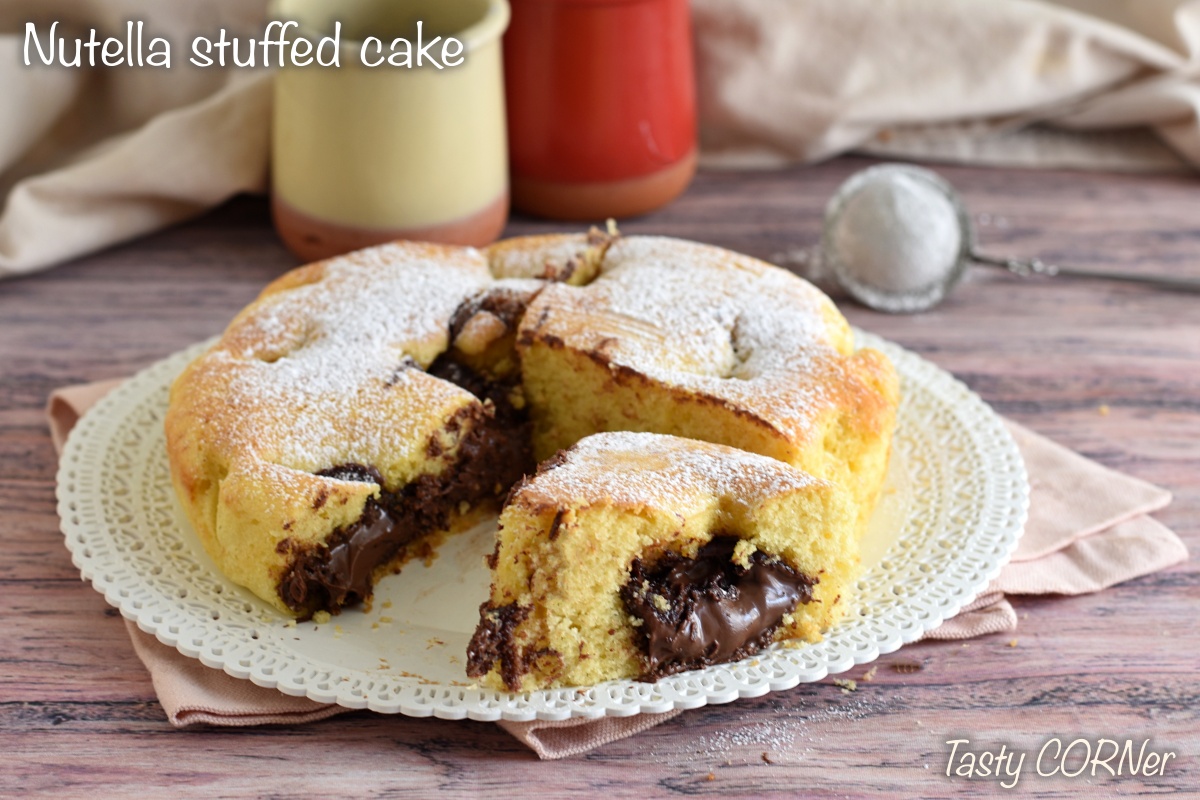 Difficulty

Easy

Cost

Very cheap

Preparation time

10 Minutes

Cooking time

30 Minutes

Serving

8 servings

Cooking method

Oven

Cuisine

Italian

Seasonality

Evergreen
Ingrdients for a 8 inch diameter Nutella stuffed cake
if you are gluten intolerant you can replace 130 g of wheat flour with 110 g of finely ground rice flour + 20 g of potato starch
1
/
2
cup
sugar
(

3,5 oz – 100 g

)
1
/
2
cup
cream cheese
(

4,2 oz – 120 g

)
4.5
oz
all purpose (AP) flour
(

130 g

)
1
1
/
2
teaspoon
baking powder
(

0,25 oz – 7 g

)
Some
drop
vanilla essence
q.s.
Nutella®
(

approx. ¾ cups – 6 oz – 170 g

)
q.s.
icing sugar
(

for garnish

)
286,91 Kcal
calories per serving
Power 286,91 (Kcal)
Carbohydrates 38,75 (g)

of which sugars 25,56 (g)

Proteins 6,19 (g)
Fat 12,48 (g)

of which saturated 6,69 (g)

of which unsaturated 0,85 (g)

Fibers 1,64 (g)
Sodium 128,92 (mg)
Tools
1
Baking Tray
8 inch. – 21 cm diameter
How to prepare the easy and quick Nutella stuffed cake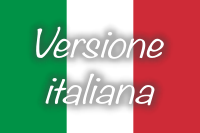 Qui puoi leggere la ricetta in italiano!
To prepare the Nutella stuffed cake, start by putting the cream cheese (or butter, creamy and at room temperature) in a bowl together with the sugar and a pinch of salt and work it with an electric whisk for a couple of minutes, until you get a cream. Then add the first egg and mix with a whisk for a minute.
When it is mixed with the other ingredients, add the second egg and mix well until it is also mixed with the mixture.
Finally, add the flour, the teaspoon of baking powder and the vanilla essence and beat again with the electric whisk for a couple of minutes, until the dough is smooth and rather firm.
Line an 8-inch (20-21 cm) diameter baking pan with baking paper and pour the dough into it, leveling the surface well with a spoon.
Arrange small portions of Nutella on the cake (a heaped teaspoon), making it fall with another teaspoon, so that it remains on the surface of the cake and without mixing it with the dough.
Bake the stuffed cake with Nutella in a preheated static oven at 356 °F (180 ° C) for about 25 minutes; you will see that, as it rises, the Nutella will fall into the center of the cake, creating a very nice decorative effect.
When the Nutella cake is high and golden, remove it from the oven and let it cool.
Garnish the Nutella stuffed cake with icing sugar and serve slightly warm or cold.
How to store the Nutella cake
You can keep the Nutella stuffed cake at room temperature for 4 or 5 days.
Tips and variations
Instead of Nutella, you can use another hazelnut or chocolate spread, or jam.
Instead of cream cheese, you can prepare the dough using the same amount of ricotta cheese or mascarpone. You can also use the butter in the same doses, but you will have to make it soften well at room temperature without melting it completely, otherwise you will not be able to obtain a dough of the right consistency.