Sugar almonds, a sweet and delicious snack you can't stop eating! Sugar almonds are usually sold by kiosks or street vendors at local fairs or carnival: you can immediately feel their tasty and scrumptious scent coming from the typical machine.
Don't panic! You can easily prepare sugar almonds at home without this specific machine. All you need is a spoon, a pot and a little patience. Believe me, it's pretty simple.
Sugar almonds are addictive and absolutely irresistible. It's a great way to decorate desserts and cakes. You even may fill some little bags of sugar almonds for Halloween or as a Christmas gift: children will really appreciate! 
Sugar almonds should be eaten with moderation, due to their amount of sugar and caloric intake.
Difficulty

Easy

Cost

Cheap

Preparation time

2 Minutes

Cooking time

20 Minutes

Serving

10 servings

Cooking method

Stove

Cuisine

International
178,52 Kcal
calories per serving
Power 178,52 (Kcal)
Carbohydrates 21,03 (g)

of which sugars 17,59 (g)

Proteins 4,23 (g)
Fat 9,99 (g)

of which saturated 0,76 (g)

of which unsaturated 8,78 (g)

Fibers 2,50 (g)
Sodium 39,30 (mg)
Ingredients for about 10 servings
1.5

cups

almonds

(unsalted, shelled and not peeled – 200 g / 7 oz)

1.3

cups

sugar

(160 g / 5.6 oz)
Tools
1

thick-bottomed steel pan

1

wooden spoon

1

Tray

Baking paper
How to make sugar almonds at home
Sugar almonds recipe
Put almonds on a steel pan with the sugar and a pinch of salt. The salt is useful to enhance the flavour of sweet. Then add cold water too.

Turn on the stove over low heat and let the sugar melt, stirring occasionally. As soon as the sugar forms a light foam, start stirring constantly; the sugar will stick to the almonds.

Keep cooking sugar almonds over low heat, stirring continuously. Sugar will become pale and sandy. You're almost there.

Keep cooking over low heat, stirring vigorously, until the sugar begins brown.

Then, put sugar almonds on a tray lined with baking paper, being careful to separate from each other. Once cooled, separate them. Let them cool down completely before serving.

Serve sugar almonds as a snack, or use them as decoration for desserts and ice-cream. Don't forget to check out the video recipe as well! Follow me on Youtube!
Tips for perfect sugar almonds 
I recommend using shelled almonds: in fact, they will be more tasty and the peel protects themselves from overheating.

Homemade sugar almonds are really easy to make, but some care must be taken: over or undercooking sugar is a common mistake. Once melted in water, sugar goes through three steps: 

A) It is liquid and frothy, and then it begins to stick to the almonds;

B) The sugar returns sandy and clear: this process is quite long and boring, because it is difficult to stir sugar almonds. Don't give up, keep stirring continuously!

C) The sugar become deep amber: it's time to take sugar almonds off the fire. If you keep on cooking it will return liquid and darken further, as when you make the classic almond praline.
Tools you should use
To prepare sugar almonds, I used a high-edged thick-bottomed steel pan Because it conducts heat evenly. You need also a wooden or heat resistant plastic spoon; it's better to avoid a non-stick pan, because it could get damaged. When you are done you can put it under warm water for a few minutes before cleaning it.
Notes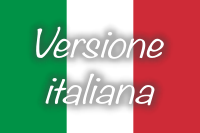 Puoi trovare la versione italiana di questa ricetta qui!
Storing
Store sugar almonds in a glass jar or in an plastic bag for up to 10-15 days.
Variations
You can add different flavors to sugar almonds: a teaspoon of cocoa powder, a pinch of cinnamon or vanilla, orange or lemon zest. You can follow the same recipe for all kinds of nuts: waluts and peanuts are the most suitable, apart from almonds.
Translation by Giacomo Meucci