Panna cotta with chocolate sauce is maybe the easiest and fastest Italian dessert, as well as one of the most famous in the world. Fresh and creamy, panna cotta with chocolate sauce literally melts in your mouth and has a strong and genuine flavor. Here in Italy panna cotta is a dessert that you can find in almost every restaurant, dressed in many different ways: with caramel, berries, strawberries, chocolate, coffee… and it's practically the first dessert I have ever prepared in my life (I must have been about 10).
Making authentic Italian panna cotta at home is very simple, and really takes 5 minutes. Equally easy is the preparation of the chocolate syrup, which is not simple melted chocolate (it would become solid in a few minutes). To prepare chocolate sauce, you will have to briefly boil cocoa powder and sugar with a little water, until it thickens … and that's it!
You might also like: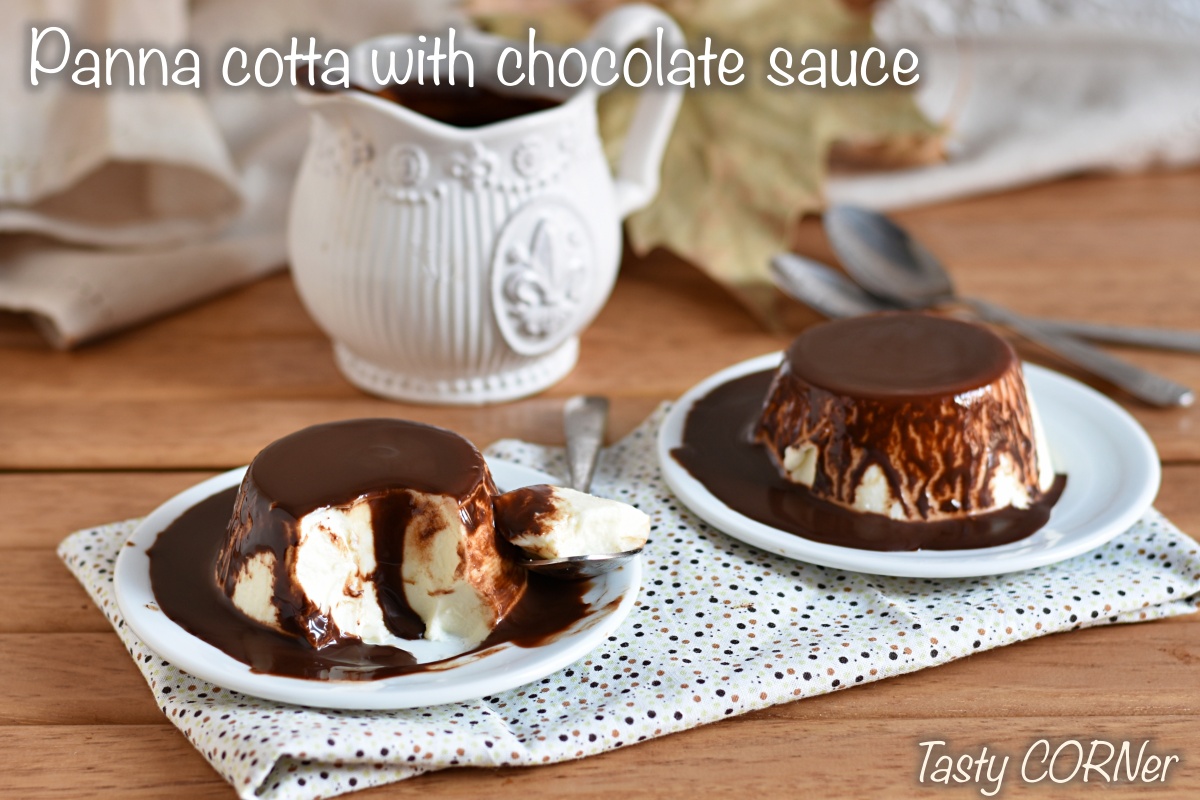 Difficulty

Very easy

Cost

Very cheap

Preparation time

5 Minutes

Rest time

4 Hours

Cooking time

10 Minutes

Serving

4 servings

Cooking method

Stove

Cuisine

Italian
Ingredients for panna cotta with chocolate sauce (4 servings)
For panna cotta
2
cups
fresh double cream
(

or heavy cream 250 ml

)
2
teaspoons
gelatine
(

unflavored, powdered – 6 g/0,2 oz; if you are celiac check that it is gluten-free

)
4
tablespoons
sugar
(

40 g – 1,4 oz

)
For chocolate sauce
1
/
2
cup
cocoa powder
(

60 g

)
405,48 Kcal
calories per serving
Power 405,48 (Kcal)
Carbohydrates 52,85 (g)

of which sugars 44,20 (g)

Proteins 5,78 (g)
Fat 23,45 (g)

of which saturated 1,52 (g)

of which unsaturated 0,93 (g)

Fibers 5,55 (g)
Sodium 105,01 (mg)
Tools
4
Molds
for crème caramel
How to make Italian panna cotta with chocolate sauce
Step 1: prepare the gelatine
Fill a small bowl with cold milk and add the gelatine and mix well. Let it rest for 10 minutes, until it becomes soft.
Step 2: prepare the panna cotta
Meanwhile pour the havy cream into a pan, add the sugar and the vanilla bean. Mix well, place the pan on the stove and heat the cream until it almost boils. Remove the vanilla bean and turn off the heat.
Add the gelatine to the cream and stir immediately, until it dissolves completely. You must obtain a homogeneous mixture: if you realize that the gelatin has not melted evenly, you can put the pan on low heat, stirring constantly, until the gelatin melts (but without boiling it).
When the gelatine has completely melted, pour the panna cotta of four creme caramel molds. Let it cool, then transfer it to the fridge and let it solidify (it will take at least 4 hours).
Step 3: prepare chocolate topping
While panna cotta rests, prepare the chocolate sauce. In a bowl, mix the cocoa with the sugar, a pinch of salt and the vanilla aroma. Pour in the cold water little by little, stirring with a fork or whisk to dissolve the lumps.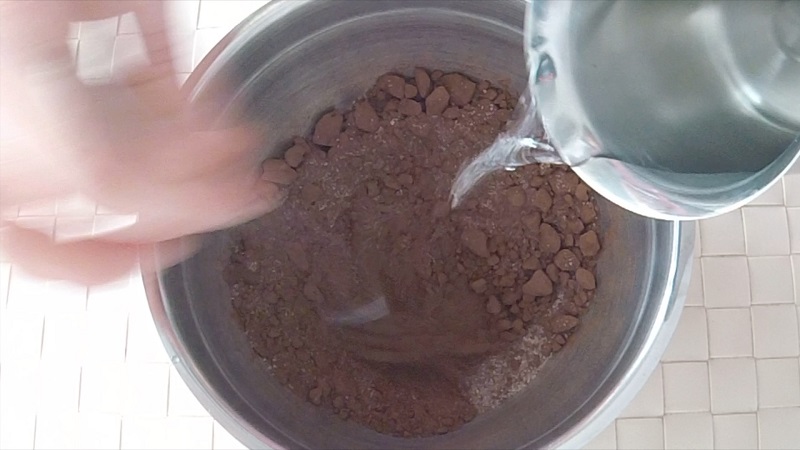 Pour it into a pan and put it on a low heat. Stirring often bring to a boil, then cook the chocolate syrup for two minutes, stirring constantly, until it thickens.
Remove it from the heat and let it cool to room temperature. Once cold, you can transfer it to a glass jar and keep it at room temperature for up to a month.
Step 4: top the panna cotta with chocolate sauce
When the panna cotta is solid, remove it from the molds by turning them upside down on a plate (if you prefer you can serve the panna cotta inside the molds).
Top panna cotta with chocolate sauce and serve immediately.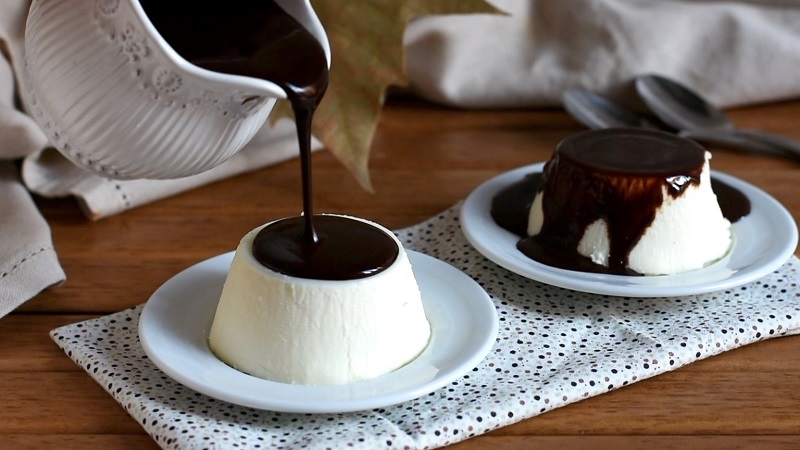 Check out the video recipe on YouTube!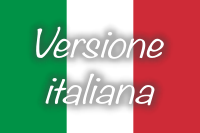 Puoi trovare la versione italiana della ricetta qui!
How to store panna cotta
Stor the panna cotta in the fridge for 3 days. You can keep the chocolate sauce at room temperature in a glass jar for up to a month.
Tips and variation
If you prefer a fruit topping you can prepare a quick strawberry sauce by blending 7 oz of fresh strawberries (or other berries) with 2 tablespoons of sugar.
if you like panna cotta with chocolate sauce and are looking for other simple and elegant desserts, try the Spanish crema catalana too.