Homemade salted caramel sauce is a useful recipe for making delicious and very particular desserts; with its salty and slightly bitter aftertaste, salted caramel can make any dessert special: ice cream, pudding, cheesecake or panna cotta become unforgettable thanks to the addition of this particular sauce.
Salted caramel sauce is exalted to perfection when paired with chocolate, in particular with dark chocolate, but its flavor also goes well with peanuts, pecans, hazelnuts, pears and vanilla.
Preparing this homemade salted caramel sauce is very easy and only requires 4 ingredients. However, as always when you caramelize sugar, you cannot get distracted and you have to pay close attention so that it does not burn. In addition to sugar and obviously salt, the caramel sauce is prepared with cream and butter and once cold it will have the consistency of a soft toffee, such that it can be spread in desserts; or, if you heat it a few seconds in the microwave, you can pour it over ice cream and puddings.
You might also like: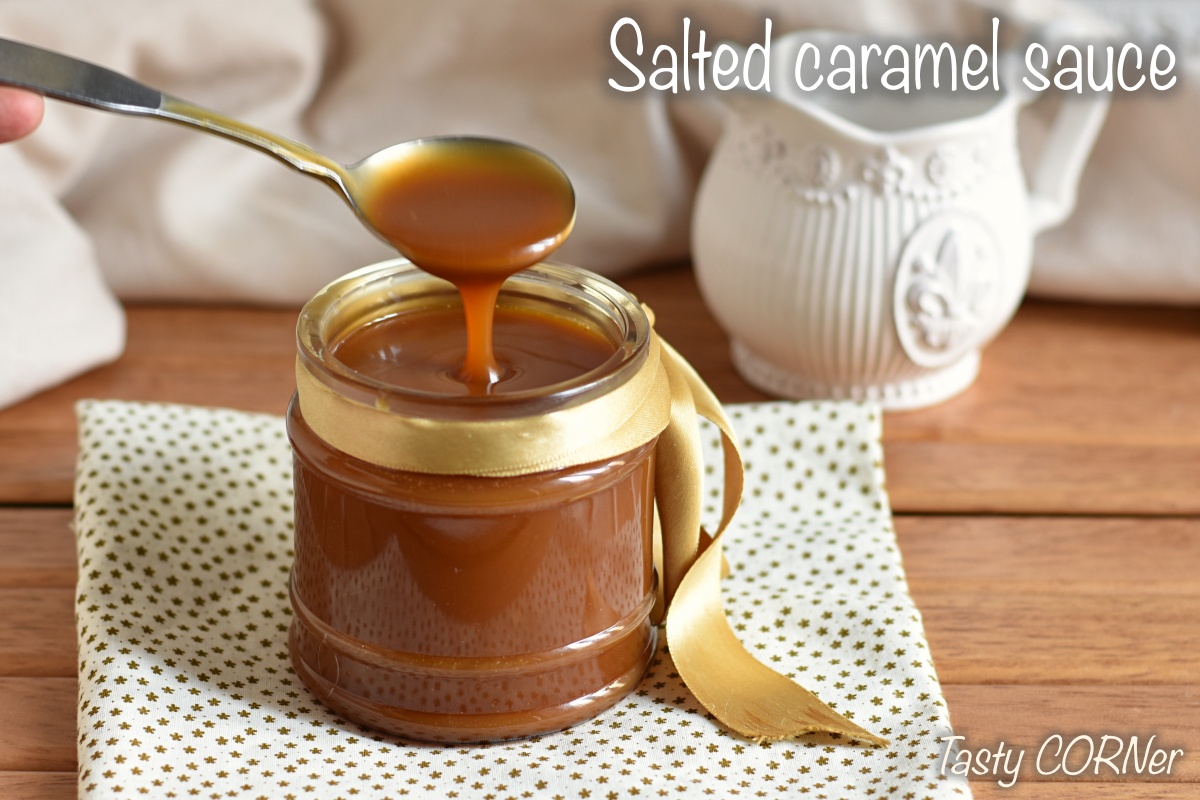 Difficulty

Medium

Cost

Very cheap

Preparation time

1 Minute

Cooking time

15 Minutes

Serving

1 cup

Cooking method

Stove

Cuisine

International
ingredients for 1 cup of homemade salted caramel sauce
2
1
/
3
cups
sugar
(

260 g / 9,2 oz

)
3
/
4
cup
fresh double cream
(

heavy cream; 190 g / 6,7 oz

)
1
/
2
cup
unsalted butter
(

120 g / 4,2 oz

)
1
teaspoon
salt
(

5 g / 0,2 oz

)
747,60 Kcal
calories per serving
Power 747,60 (Kcal)
Carbohydrates 79,63 (g)

of which sugars 79,42 (g)

Proteins 1,36 (g)
Fat 49,22 (g)

of which saturated 18,58 (g)

of which unsaturated 10,08 (g)

Fibers 0,00 (g)
Sodium 556,83 (mg)
Tools needed for homemade salted caramel
How to make easy homemade salted caramel sauce
Start by cutting the butter into cubes; keep it in the refrigerator until you are ready to use it. Put the cream in a saucepan over very low heat. It will only have to touch the boil; try to keep it at this temperature until the end of preparation because it should be added hot to the caramel.
Meanwhile, pour the sugar into a thick-bottomed steel pan and put it on the stove. Also in this case, adjust the flame to low intensity. Patiently wait for the sugar to dissolve slowly, without ever mixing it.
If you see that it starts to darken only on the edges, slowly swirl the pan holding it by the handle, in order to distribute the sugar more evenly (3), but resist the temptation to mix it with a spoon.
You will see that it will first become cream-colored and then take on a beautiful intense amber color, the typical color of caramel.
Turn off the heat immediately and at this point mix the caramel with a spiral whisk or a fork. Make sure the sugar is perfectly dissolved.
Then add the cold butter and mix immediately. You will see that the caramel will form a lot of steam, but this is normal. Add the salt in this step. Keep stirring until all the ingredients are combined to perfection.
Finally, add the hot cream a little at a time. You will see that even in this case the salted caramel will produce a lot of steam, so be careful not to burn yourself (you can wear oven gloves to protect your hands).
After adding the cream, continue to mix with a whisk or a spoon, until you get a homogeneous sauce. It will still be quite liquid but as it cools it will thicken.
Pour the homemade salted caramel sauce into a glass jar and let it cool completely to room temperature; so, if you don't use it right away, put it in the fridge. If in the fridge it becomes too hard, to make it more fluid you can immerse the closed jar in hot water for about a minute.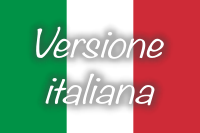 Puoi trovare la versione italiana della ricetta qui!
How to store homemade salted caramel sauce
You can keep salted caramel sauce in the fridge for 3 or 4 days. If you want to keep it longer you will have to put it in sterilized jars.
Tips and variation
The amount of salt can be varied according to taste; with these doses in my opinion the salted caramel has a balanced taste, but if you like it to have a more intense salty flavor you can increase the salt up to 10 g.
How to use homemade salted caramel sauce
The particular taste of salted caramel is able to enhance the most disparate flavors: the combination with extra dark chocolate is one of the most classic and you can appreciate it using salted caramel to garnish a tart with chocolate ganache, for example; or a cocoa pudding.
A less usual but equally successful combination is with pears: try adding the homemade salted caramel sauce to pears cooked in the oven with a little sugar.
Another classic combination is instead on panna cotta, which you can prepare with this recipe.