Fried mozzarella balls are tasty and delicious cheese bites, a very popular appetizer in Italy. Homemade fried mozzarella balls are very easy to make, but there is the risk of letting the mozzarella ooze out while you're frying them – in which case oil might squirt everywhere!
Let me tell you all the tips to prevent fried mozzarella balls opening during cooking: small tricks, great result!
The first and foremost tip for perfect fried mozzarella balls is the breading. Coating them twice in the egg and breadcrumbs may not be enough. In fact, the double breading may not contain a moist filling such as the mozzarella one. What you have to do is coating mozzarella in a batter made with egg, water and flour as the first step. Only then, coat it with breadcrumbs. This is essential because it prevents the mozzarella from leaking during cooking.
Follow my tips carefully and fried mozzarella balls will result so good you won't be able to stop at just one!
You might also like:
Difficulty

Medium

Cost

Very cheap

Preparation time

15 Minutes

Rest time

30 Minutes

Cooking time

5 Minutes

Serving

3 servings

Cooking method

Frying

Cuisine

Italian
Ingredients for 22 fried mozzarella balls
22
mozzarella
(

baby – 250 g/9 oz

)
1
/
2
cup
all purpose (AP) flour
(

100 g

)
2
/
3
cup
breadcrumbs
(

approx

)
q.s.
peanuts Oil
(

for frying

)
506,53 Kcal
calories per serving
Power 506,53 (Kcal)
Carbohydrates 37,16 (g)

of which sugars 1,63 (g)

Proteins 27,01 (g)
Fat 28,07 (g)

of which saturated 13,76 (g)

of which unsaturated 13,06 (g)

Fibers 1,72 (g)
Sodium 685,33 (mg)
How to make fried mozzarella balls
First trick for perfect fried mozzarella balls: drain baby mozzarella as much as you can on paper towels.
Prepare the batter: this is the best tip to prevent the mozzarella from leaking during cooking. Mix all-purpose flour and a pinch of salt in a bowl.
Drop the egg in the bowl and start whisking. Gradually add water, stirring constantly.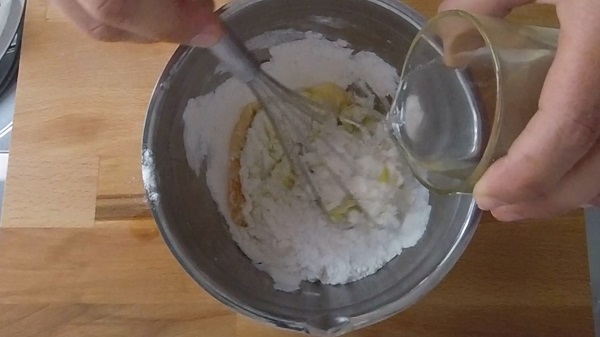 I used 1/3 cup of water, but the amount may be different, depending on the size of the egg.
Be sure to use still water: sparkling makes the batter rise. At the end you'll get a smooth and thick batter.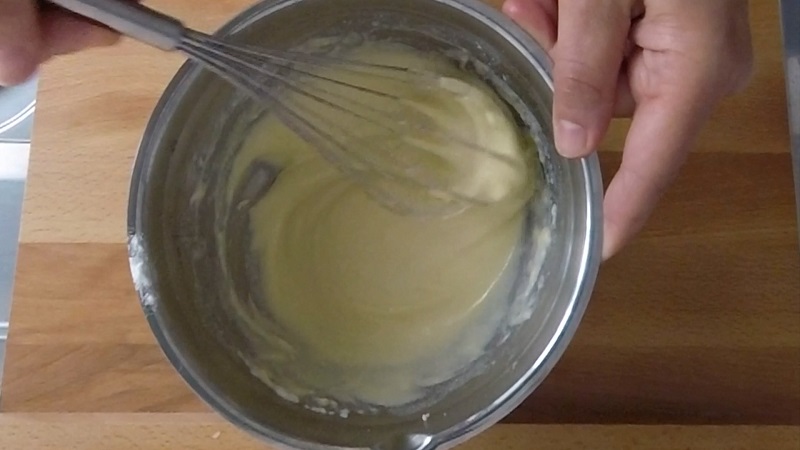 Dip a baby mozzarella as a test: make sure to coat it on all sides and excess batter should be able to drip off.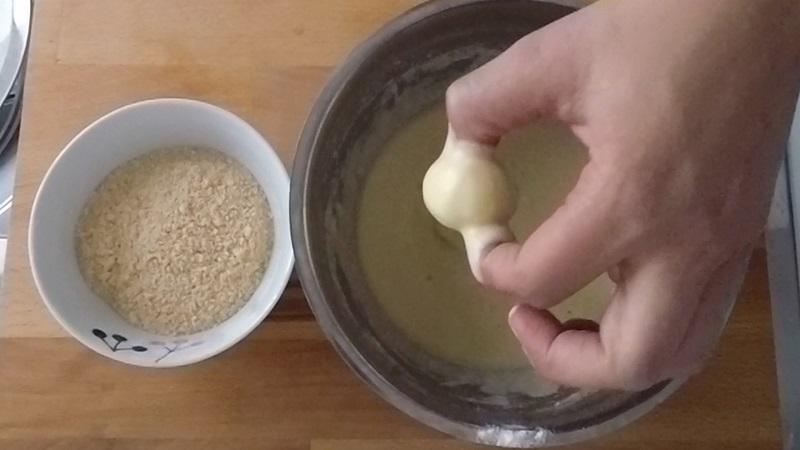 If it were to be too thick, add a little more water. Otherwise, if it seems too liquid, add a little more flour. Coat baby mozzarella in the batter and then in breadcrumbs.
Be sure every mozzarella ball is perfectly coated with breadcrumbs, by lightly pressing. Once done, place all mozzarella balls in a container with lid and let them rest in the fridge for about 30 minutes. Cooling will help batter to compact well.
After 30 minutes, heat the oil over medium-high heat in a thick bottomed pan. Once the oil is hot, carefully drop the mozzarella balls in the pan (5-6 at a time).
Not overcrowding the pan is a tip to prevent the oil's temperature decreasing. If the oil is quite hot, 40-50 seconds will be sufficient.
Mainly focus on the sound: as soon as the mozzarella balls begin to sizzling, drain them with a perforated spoon.
This sound means that the water of mozzarella is coming in contact with hot oil; and therefore that the inside of the mozzarella balls is melted; overcooking may open them up.
Once cooked, let the mozzarella balls drain on a plate lined with paper towel. Let them dry for a few seconds and salt lightly.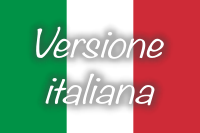 Puoi trovare la versione italiana della ricetta qui!
How to store fried mozzarella balls
If you want prepare mozzarella balls in advance, you can store them in the fridge for 24 hours before frying. You can also freeze them on a tray, being careful to space them apart. Once frozen, put the mozzarella balls in a plastic bag. They will be fried still frozen, prolonging cooking time for additional 30-40 seconds.
Tips and variations
With this same method, you can also bread and fry sliced mozzarella: in this case, however, it's essential choosing a not watery mozzarella and drain it well, slice by slice, before breading.
Translation by Giacomo Meucci