Traditional chickpea falafel are crunchy dried chickpea meatballs, typical of Middle Eastern and Mediterranean cuisine: widespread in Palestine, Israel, Egypt, Syria and Lebanon, chickpea felafel are just one of the typical variations of this preparation, which is also very popular in the version with broad beans, peas or beans.
Authentic chickpea falafel are prepared with dried chickpeas soaked for at least 24 hours, then dried and chopped together with a good amount of garlic, onion and spices. Once formed, the falafel should be fried for a few minutes. Despite frying at a low temperature, the falafels are not greasy, since the chickpea mixture immediately creates a wonderful crust that becomes almost impermeable to oil. They can be served with sauces of your choice: hummus (such as pumpkin hummus), a fresh yogurt sauce or this carrot sauce.
The chickpea falafel is a completely vegan recipe (it does not contain eggs or dairy) and are traditionally used as a meat substitute in times when religion prevents its use. Chickpea falafel is a recipe that is a bit long to prepare, but nevertheless very simple and very successful if you carefully follow all the steps, and are a delicious meal even for those who do not follow a vegan or vegetarian nutrition.
You might also like: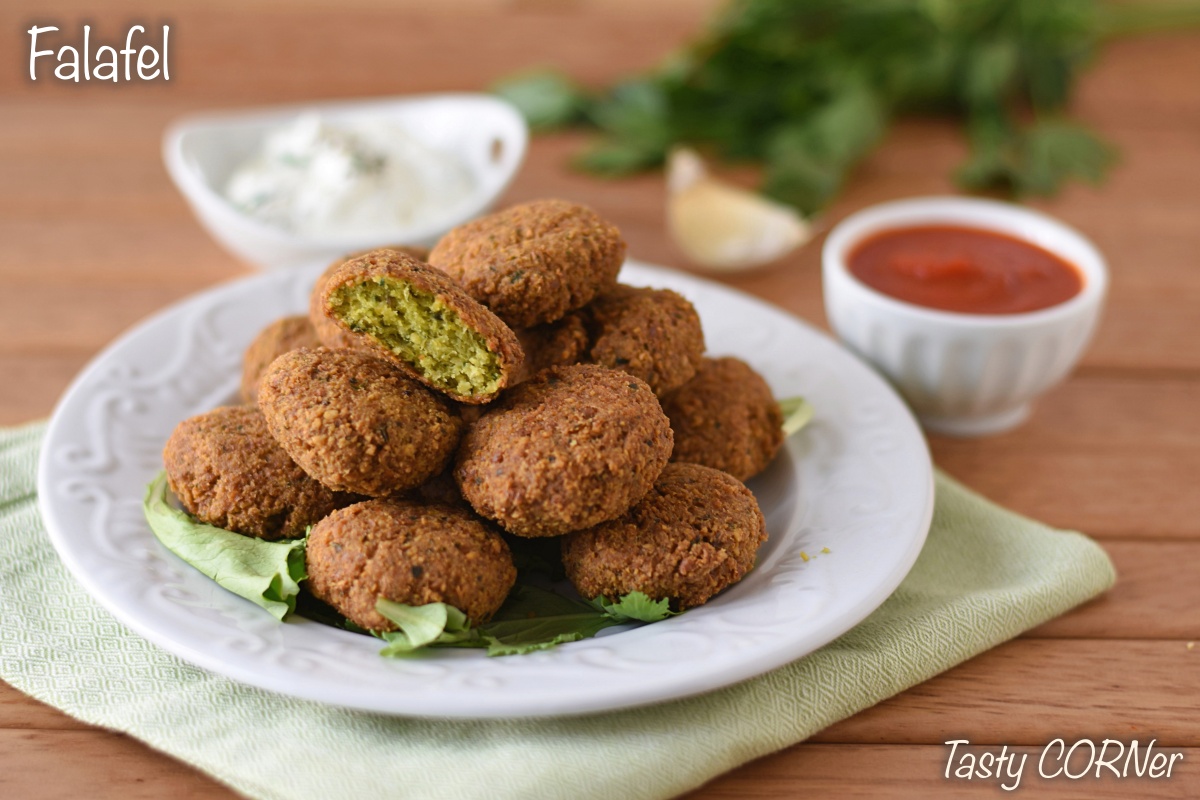 Difficulty

Easy

Cost

Very cheap

Preparation time

30 Minutes

Rest time

1 Day

Cooking time

20 Minutes

Serving

about 35 falafel

Cooking method

Frying

Cuisine

Middle Eastern

Seasonality

Evergreen
Ingredients for about 35 chickpea falafel
18
oz
dried chickpeas
(

500 g

)
1
teaspoon
coriander powder
q.s.
olive oil
(

for frying

)
Tools
1
Food processor
powerful and robust
How to prepare authentic chickpea falafel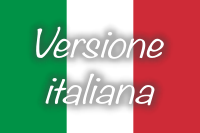 Qui puoi trovare la versione italiana di questa ricetta!
To prepare traditional chickpea falafel, the first thing to do is to soak the chickpeas in cold water for 24-36 hours (the older the chickpeas are, the more it will be necessary to soak them), changing the water 3-4 times. After the soaking time, take them a little at a time and dry them with a clean cloth.
Put them in a food processor together with all the other ingredients (excluding oil). Use the food processor at maximum power and blend for a few seconds, then open it and mix the ingredients with a spoon, as the mixture tends to stick to the edges of the food processor.
in this way you will be able to blend the chickpeas evenly. Repeat this operation 3 or 4 more times, until you get a completely chopped and slightly grainy dough.
Distribute the mixture of chickpea falafel in a glass container forming a single layer and pressing it well with the back of a spoon. Cover it with plastic wrap so that it is in direct contact with the dough and let it rest in the refrigerator for at least 30 minutes.
If you don't want to cook the falafel right away, you can leave it in the fridge even for a whole day. When it is time to cook the chickpea falafel, take a spoonful of dough and form small balls slightly larger than a walnut. Place them on a cutting board and press them lightly.
In a pan or deep fryer, heat the oil to a temperature of 300-320 ° F (150-160 C °), then dip the felafels in a few at a time and cook them for about 5-6 minutes, turning them halfway through cooking. When they are golden brown, drain and let them dry on a sheet of blotting paper.
How to store traditional chickpea falafel
The falafel dough can be kept in the refrigerator covered with cling film for 24-36 hours. Already cooked falafels can be stored in the refrigerator for 24 hours, although heating them will lose their crunchiness.
Chickpea falafel: the most common mistakes
Here are the most common mistakes in the preparation of authentic chickpea falafel, which can compromise its success:
– Use canned chickpeas or already boiled chickpeas: the felafel will melt during cooking, since boiled chickpeas contain a lot of water;
– Do not dry the chickpeas after soaking: the remaining water will make the dough too soft and difficult to work; they could also break during frying;
– Do not let the chickpeas soak well: they will be too hard and impossible to blend;
– Cook them with too hot oil: the falafel will burn on the surface and will remain raw in the center;
– Bake instead of frying them: the chickpea falafel will be hard and dry.