No chickpeas pumpkin hummus is a pumpkin cream thick and velvety, excellent to spread on bread or to use as a dip for raw vegetables, tortillas or nachos. Pumpkin – and in particular the varieties with firmer pulp such as delica and butternut squash – are particularly suitable for this preparation, even without using chickpeas or other legumes to give consistency to the hummus: however to prepare the no chickpea pumpkin hummus it's essential to cook the pumpkin so that it does not absorb water, otherwise you will get too liquid hummus. So avoid boiling or steaming it, better if you use microwave or oven.
Hummus would not be hummus without tahini, the sesame cream that gives the dish its characteristic flavor and makes it more creamy. I also add some hot paprika and I don't use garlic, but if you want you can add one pressed clove. No chickpea pumpkin hummus is a healthy dish and also suitable for vegetarians and vegans.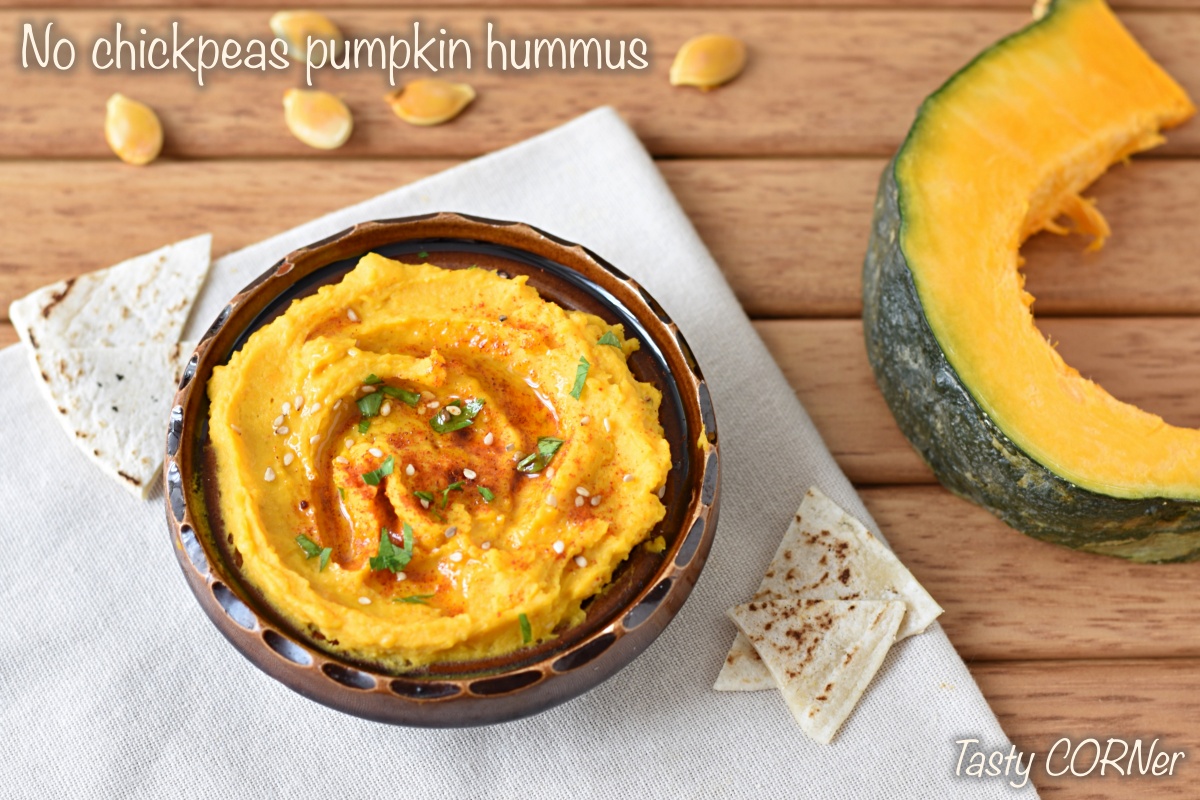 Difficulty

Very easy

Cost

Very cheap

Preparation time

5 Minutes

Cooking time

15 Minutes

Serving

4 servings

Cooking method

Oven

Cuisine

Lebanese
Ingredients for no chickpea pumpkin hummus
For the hummus
25

ounces

pumpkin

(700 g, weighed with peel and seeds. Use delica or butternut)

1

tablespoon

extra-virgin olive oil
Garnish
1

teaspoon

extra-virgin olive oil

1

tablespoon

sesame seeds

(or pumpkin seeds)
Tools
1

Microwave Oven

or electric oven

1

Blender / Mixer

Tinfoil if you don't use microwave
How to make no chickpea pumpkin hummus
Step 1: how to cook pumpkin without water. As mentioned, for this recipe the most suitable varieties of pumpkin are the most firm and less watery such as delica or butternut squash. It is also good cooking it in the microwave.

Cut the pumpkin into slices of the same size. Remove the seeds. If you want you could also remove the peel, but I always leave it because it's easier to remove it once cooked.

Place the pumpkin slices in a dish suitable for microwave cooking. For uniform cooking, arrange them in a radial pattern. Cook the pumpkin in the microwave at 700 W for about 10 minutes. The cooking time varies according to the size of the slices and the variety of pumpkin, so it is important to check cooking, even before 10 minutes.

Check the pumpkin by pricking it with a fork in the part closest to the skin. The fork must sink smoothly. If needed, continue cooking for a couple of minutes.

if you don't want to use the microwave, you can cook the pumpkin in the oven: cut it into slices that are not too thick, wrap them in tinfoil and bake them in the oven at 390 F° (200 C°) for about 25 minutes or until they are tender.

Step 2. Once the pumpkin is cooked, remove the peel and cut it into pieces. Put it in a mixer and season with salt, pepper, cumin and paprika. Also add the tahini and the oil.

Blend until you get a homogeneous mixture. If the pumpkin hummus is too thick, you can add a tablespoon of water. No chickpeas pumpkin hummus should be like a thick and compact cream, similar to a pate.

Put it on a plate and garnish with a teaspoon of oil, a pinch of paprika and chopped cilantro or parsley. Serve no chickpeas pumpkin hummus as an appetizer or as a dip, with toast, tortillas or raw vegetables.
Notes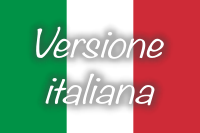 Puoi trovare la versione italiana di questa ricetta qui!
Tips and variations
Pumpkin hummus can be kept in a glass jar in the refrigerator for 2 or 3 days.