The gluten-free stained glass cookies are simple but impressive Christmas cookies, perfect to hang on the Christmas tree or to give to friends and relatives. Easy to make, gluten-free stained glass cookies are prepared using gummy bears, which, once cooked, melt wth a beautiful glass effect. This time I prepared the Christmas stained glass cookies using a gluten-free butter shortcrust pastry, but if you are also lactose intolerant you can prepare the same recipe using this gluten-free and lactose-free shortcrust pastry, which uses oil instead of butter.
Alternatively, you can use the shortcrust pastry recipe you prefer, but to obtain stained glass cookies that are beautiful to look at and hang on the Christmas tree, I advise you not to use baking powder: if the cookies rise too much, in fact, the glass effect risks get ruined. If you use my recipe, without baking powder or baking soda, you will have no problems. You can also flavor your gluten-free stained glass cookies as you prefer: being Christmas cookies, I used aromas typical of this occasion: a pinch of powdered ginger and a little grated orange peel. Instead you could also use cinnamon, vanilla, lemon zest or, why not ?, a little grated nutmeg. Choose your favorite spices and make these gluten-free stained glass cookies yourself!
You may also like:
Difficulty

Easy

Cost

Very cheap

Preparation time

20 Minutes

Rest time

30 Minutes

Cooking time

13 Minutes

Serving

45 cookies

Cooking method

Oven

Cuisine

International

Seasonality

Winter
Ingredients for about 45 gluten-free stained glass cookies
If you are gluten intolerant make sure that the following ingredients have the word "gluten free" on the label: rice flour, corn flour, gummy bears.
1
cup
rice flour
(

finely ground; 130 g / 4,5 oz

)
1
/
2
cup
corn flour
(

finely ground; 70 g / 2,5 oz

)
1
/
2
cup
unsalted butter
(

120 g / 4,2 oz

)
1
teaspoon
orange zests
(

grated

)
45
gummy bears
(

or other gummy candies

)
Tools
2
Cookie cutters
star-shaped, one larger than the other
How to prepare gluten-free stained glass cookies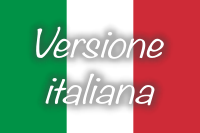 Qui puoi leggere la ricetta in italiano!
To prepare gluten-free stained glass cookies, start by putting cold butter into small pieces in a food processor together with a pinch of salt, rice flour and corn flour. Remember that the flours must be ground quite finely, they must not be grainy.
Blend for a few seconds, until you get a mixture similar to wet sand. Then add the sugar, egg, ginger and grated orange zest.
Blend for a few more seconds and, when the dough begins to become consistent and difficult to blend, turn it over on a surface. Work it briefly, until it forms a smooth and homogeneous dough.
Wrap it in cling film and let it rest in the refrigerator for at least 30 minutes. Once the shortcrust pastry has hardened, roll it out with a rolling pin on the well floured work surface, forming a sheet about 1/4 inch high.
Take two star-shaped cookie cutters of two different sizes: cut out some stars with the larger one, then use the smaller one to pierce these stars.
If you prefer you can also make gluten-free stained glass cookies of different shapes (for example round or in the shape of a Christmas tree). The important thing is to have 2 identical shapes but of different sizes.
If you intend to hang the glass stained cookies on the Christmas tree, make a small hole with a toothpick on one side.
Place the cookies on a baking tray lined with parchment paper and bake them in the preheated static oven at 356 ° F (180 ° C) for 8-10 minutes.
They must be cooked but still pale. Then take them out of the oven and place a gummy bear in the center of each star.
Return the cookies to the oven for about 3 minutes or until the candy has completely melted. Remove the gluten-free stained cookies from the oven and let them cool completely before removing them from the pan.
Serve gluten-free stained glass cookies for Christmas breakfast, or use them to decorate the Christmas tree after inserting a ribbon into the holes.
How to store stained glass cookies
You can keep these cute Christmas cookies in a tin box for 5-6 days.
Tips and variations
If you want, you can also make stained glass cookies using hard candies. In this case you will have to crush them first with a meat grinder and then insert them into the biscuits from the very beginning of their cooking.