Linzer cookies – also known as Linzer sablés  – are a typical filled shortbread biscuit from Linz (Austria). Linzer cookies are famous all over the North Europe (Germany, Hungary, Switzerland, Tirol) and they are made especially during Christmas holidays. Linzer cookies are a crispy version of the famous Linzer Cake, which seems to be the oldest recipe of the world.
Linzer cookies are made like a sandwich consisting of two crumbly hazelnut-shortbread biscuits (one with a hole in the top), stuffed with a layer of redcurrant jam. Just like the Italian "occhi di bue" ("bull's eye" cookie); in fact the original German name – Linzer Augen – means "Linzer eye".
It is usual to prepare Linzer cookies with a Christmas shape during the holiday season: a star, a little angel or a Christmas tree. The original recipe requires hazelnut flour for the dough and redcurrant jam for the filling; you can choose almond flour instead of the hazelnut one, if you like; you can also try filling them with cranberries, raspberries or apricot jam.
Difficulty

Easy

Cost

Cheap

Preparation time

20 Minutes

Rest time

1 Hour

Cooking time

20 Minutes

Serving

22 cookies

Cooking method

Oven

Cuisine

Austrian
Ingredients for about 22 Linzer cookies
For gluten-free Linzer cookies use 100g (3,5 oz) of rice flour + 60g (2,1 oz) of corn flour instead of the wheat flour.
5.6
ounces
all purpose (AP) flour
(

160 g

)
3.5
ounces
hazelnut flour
(

100 g

)
1
/
2
cup
butter
(

cold – 125 g/4,4 oz

)
1
/
2
cup
sugar
(

100 g/3,5 oz

)
1
teaspoon
lemon zest
(

grated

)
redcurrant jam
(

to taste

)
Tools
1
Cutter
for round cookies
How to make Lizer cookies
Step 1. To prepare the Linzer cookies, combine cold butter chunks, flour, a pinch of salt, baking powder and hazelnut flour in a blender. Start blending for a few seconds, then add sugar, cinnamon, nutmeg, ground cloves, lemon zest and egg.
Blend for a few seconds, until combined. Turn it on the worktop. Knead the ingredients briefly, until you get a smooth and homogeneous dough.
Step 2. Cover tightly in cling film and let it rest in the fridge for 1 hour. Then place the dough on a floured baking paper and roll out the disc thinly.
Use a round cookie cutter to get Linzer cookies. You can also re-knead the leftover dough and roll it out again to have other cookies. You should get about 44 cookies, but it depends on the mould's size and the pastry thickness. Make sure they are even in number.
Set aside half of the cookies and cut out holes in the center of the remaining half. Place all the Linzer cookies on a tray lined with baking paper, leaving a little gap between them.
In case you need to do more than one baking, I recommend to chill the remaining dough in the refrigerator for a few minutes before proceeding. Bake in a pre-heated oven to 350° F (180° C) for about 10-12 minutes.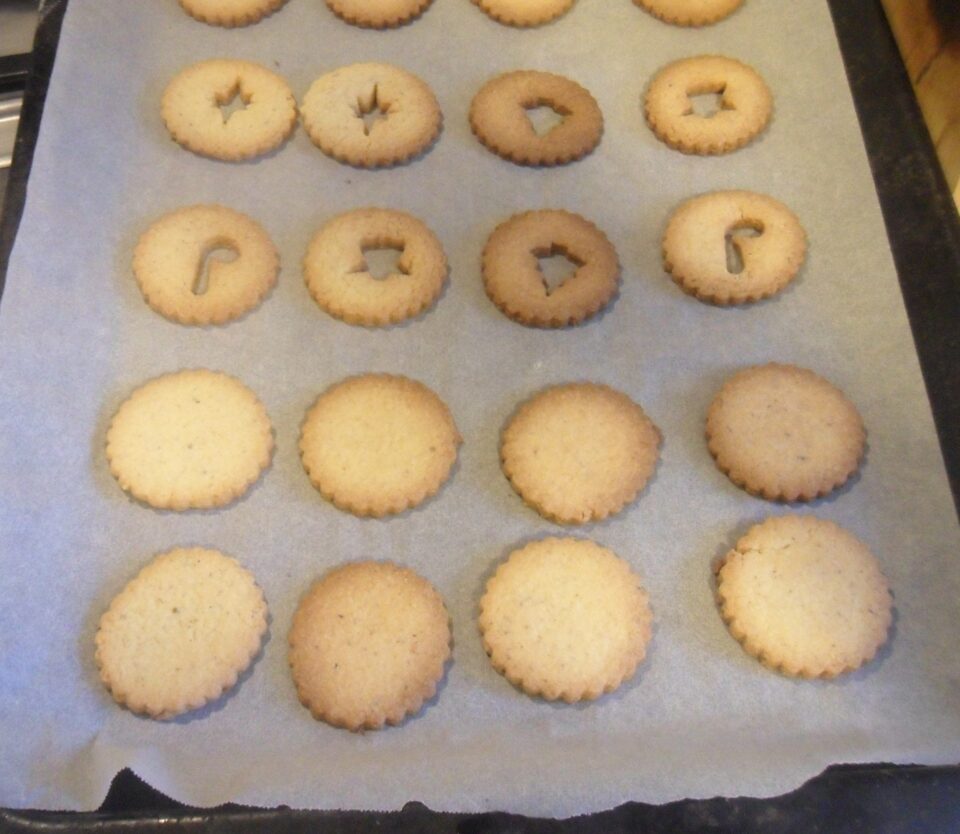 Step 3. Once the cookies are lightly golden, remove them from the oven and let them cool before taking off the tray. Once cooled, it's time to fill the Linzer cookies: sprinkle the holed halves with powdered sugar.
Spread about 1 teaspoon of jam on the bases and place the holed halves on the jam. Press gently to seal.
Enjoy the Linzer cookies immediately, or store in a cookie tin for 3-4 days.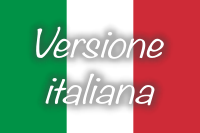 Puoi trovare la versione italiana di questa ricetta qui!
Tips and variation
If you can't find the hazelnut or almond flour, you can make it on your own: just blend finely the same amount of hazelnut (or almonds) of the recipe in a food processor, with two tablespoons of sugar taken from the total amount
Translation by Giacomo Meucci