Gingerbread cake with cream cheese frosting is an easy, quick and fabulous cake, which could became your favorite traditional dessert during Christmas holidays.
The gingerbread cake is fluffy and fragrant with its light texture. It can be enjoyed as it is or covered with a generous layer of cream cheese frosting. It will remind you a snowy landscape: a perfect dessert for your Christmas table!
As the name suggests, the ginger bread cake has a pleasantly spicy dough: it is flavored with the classic combo of cinnamon and ginger powder.
The traditional gingerbread cake recipe requires molasses which, in addition to sweetness, gives the cake a unique and intense aroma; you can choose maple syrup instead of molasses, if you like: they both work beatifully. The gingerbread cake has the scent and the flavor of the Christmas sweets and it will give your home a wonderful Christmas spirit already during baking!
You might also like:
Difficulty

Very easy

Cost

Very cheap

Preparation time

20 Minutes

Cooking time

35 Minutes

Cooking method

Oven

Cuisine

American
Ingredients
For the gluten-free gingerbread cake version I used 1 1/4 cup of rice flour instead of wheat flour.
For gingerbread cake dough
1
/
2
cup
molasses
(

or maple syrup – 150 g

)
1
/
2
cup
water
(

warm – 120 ml

)
1
1
/
4
cup
all purpose (AP) flour
(

200 g; for the gluten-free cake use same amount of rice flour

)
1
teaspoon
cinnamon powder
For cream cheese frosting (optional)
1
cup
cream cheese
(

250 g

)
1
/
2
cup
heavy cream
(

125 g

)
Tools
Tools for the dough
1
Cake pan
squared, 8×8 inch
Tools for cream cheese frosting
How to make gingerbread cake
1. Let's start with the dough:
Boil 1/2 cup of water in a saucepan until it reaches the boiling point. Shell the egg in a bowl and add sugar. Knead the dough with the electric mixer for about a minute, then add the oil gradually and stir with the whisks.
Gradually add molasses (or maple syrup) to the dough once the oil will be mixed. Keep kneading with whisks, until you have a smooth dough.
Now pour the boiling water in the whisked eggs. This is a tricky step becuse the eggs must not cook; the secret is adding water gradually, as you keep stirring the dough with the electric whips.
In the end you'll get a liquid and foamy mixture. Set it aside and start mixing flour, baking soda, cinnamon and ginger in another bowl.
Stir them briefly with a spatula, then start adding liquid ingredients. Pour them gradually, first stirring with a spatula and then with the electric mixer (8). In the end you'll get a smooth and thick mixture.
Line a squared tray (8×8 inch) with baking paper. Pour the dough into the tray and smooth the top with the spatula. Bake the gingerbread cake in pre-heated oven to 360° F (180° C) for 35 minutes. Take it out of the oven and let it cool completely.
2. How to make cream cheese frosting
While the cake is cooling, start making cream cheese frosting. Pour the heavy cream in a bowl and whip it well. Knead quickly cream cheese with powdered sugar in another bowl, then add whipped cream and stir slowly with a spatula.
Be careful to stir from below upwards, or your mixture will start losing volume and becoming grainy. If you don't use the cheese frosting immediately, put it in the fridge.
When the gingerbread cake will be fully cold, frost it with the cream cheese: pour it gradually over the top of the cake and spread it evenly using a spatula. You'll have enough frosting for 0,5 inch thick layer.
Once finished, you can garnish the cake with cinnamon powder. Serve the gingerbread cake with cream cheese frosting at once or as a dessert.
Notes
Don't forget to check out the video recipe as well! Follow me on Youtube!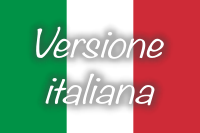 Qui puoi trovare la versione italiana di questa ricetta!
How to store gingerbread cake
If you used cream cheese frosting, store the gingerbread cake in the fridge for a couple of days. Otherwise store it in a cake stand at room temperature for up to 4-5 days.
Tips and variations
You can choose sweetened whipped cream instead of cream cheese frosting, if you like.
You can also try honey instead of molasses or maple syrup. In this case I suggest to decrease the amount of sugar.
Translation by Giacomo Meucci