Gluten-free snowball cookies are delicious and delicate pastries made with almonds. They are perfect to be served as a dessert or with the coffee, maybe during Christmas holidays. These special butter cookies take their name from the rounded shape and from the fact of being completely covered with icing sugar: in fact they remind you the snowballs, due to their snowy whiteness.
These gluten-free snowball cookies can be prepared with the nuts you prefer. I find that almonds give these biscuits a unique taste, but they are also excellent with hazelnuts or a mix of various types of nuts. Since the dough is made from a great amount of soft butter, the main thing is to respect the standing times in the fridge, both as regards the dough that the cookies already shaped. 
You might also like these recipes:
Difficulty

Easy

Cost

Cheap

Preparation time

15 Minutes

Rest time

1 Hour 20 Minutes

Cooking time

15 Minutes

Serving

22 cookies

Cooking method

Oven

Cuisine

International

Seasonality

Autumn, Winter and Spring
Ingredients for about 22 gluten-free snowball cookies
For the dough
1
/
2
cup
rice flour
(

finely ground – 75 g/2,6 oz

)
1
/
2
cup
almond flour
(

50 g/1,7 oz

)
2
oz
unsalted butter
(

60 g

)
1
/
3
cup
icing sugar
(

40 g/1,4 oz

)
Some
drop
vanilla essence
Tools
I made the gluten-free snowball cookies using a food processor to speed up everything. Otherwise you can get the same result  by stirring all the ingredients with a wooden spoon.
How to prepare the gluten-free snowball cookies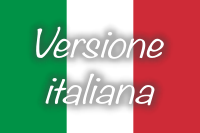 Puoi trovare la versione italiana di questa ricetta qui!
To prepare the gluten-free snowball cookies start by cutting the unsalted butter into small pieces and let it soften until it becomes soft. To speed up this procedure, especially when the weather is cold, you can put it in the oven off with the light on for about 10-15 minutes.
Then put it in the mixer and add the icing sugar. Blend it for a few seconds to mix well.
At this point add the yolk and a pinch of salt and blend all for a few more seconds.
Now add rice flour, almond flour and vanilla essence. Blend the dough for about a minute. You may have to stop the blender a few times to mix with a wooden spoon and loosen flour from the sides of the blender, until it will be perfectly combined.
Then cover the bowl with a food film  and let the dough rest in the coldest part of the fridge for 1 hour. When the standing time is over, it will be hard enough to be handled.
Scoop out small pieces of dough, as big as a walnut, and shape them into balls.
Place them on a tray lined with baking paper, crushing them slightly make to keep from rolling .
Once formed all the cookies, place the tray in the fridge for 20 minutes. Meanwhile preheat the oven to 338° F (170° C) (static mode), and then bake the gluten-free snowball cookies for about 15 minutes.
Take care not to overbake! When they will begin to be lightly browned on the rims, they are ready to come out of the oven.
Let them cool for 5 minutes. Then pass the cookies in icing sugar, one bye one. Make sure to coat the entire surface of the cookies.
Place the cookies on a platter and once cooled dust them with a little powdered sugar. Serve the gluten-free snowball cookies with coffee, at breakfast or as a dessert.
Conservation
The gluten-free snowball cookies keep their crispness for 4-5 days, closed in a cookie tin.
Tips and variation
If you do not have the almond flour, you can make it on your own: just blend finely the same amount of peeled almonds with a food processor. These cookies could be prepared with the nut you prefer: try them with walnuts or hazelnuts!
Translation by Giacomo Meucci