If you want to eat authentic spaghetti carbonara you should perhaps go to Italy, to Rome precisely, where carbonara is – generally – prepared and served as tradition dictates. For me, born and raised in Rome, it's easy to say: the few ingredients needed to prepare the authentic spaghetti carbonara here are available in every market and are also quite cheap.
I realize, however, that in other parts of the world (but also in some areas of Italy) it's not easy to find the right ingredients and so you don't always know what authentic carbonara should be like. For those who want to try their hand at this typical recipe of Italian and Roman cuisine, I leave the original carbonara recipe, with ingredients and doses that an Italian would use to prepare it for their family members, but I also suggest some good alternatives where these ingredients are not easily available.
You might also be interested in these recipes: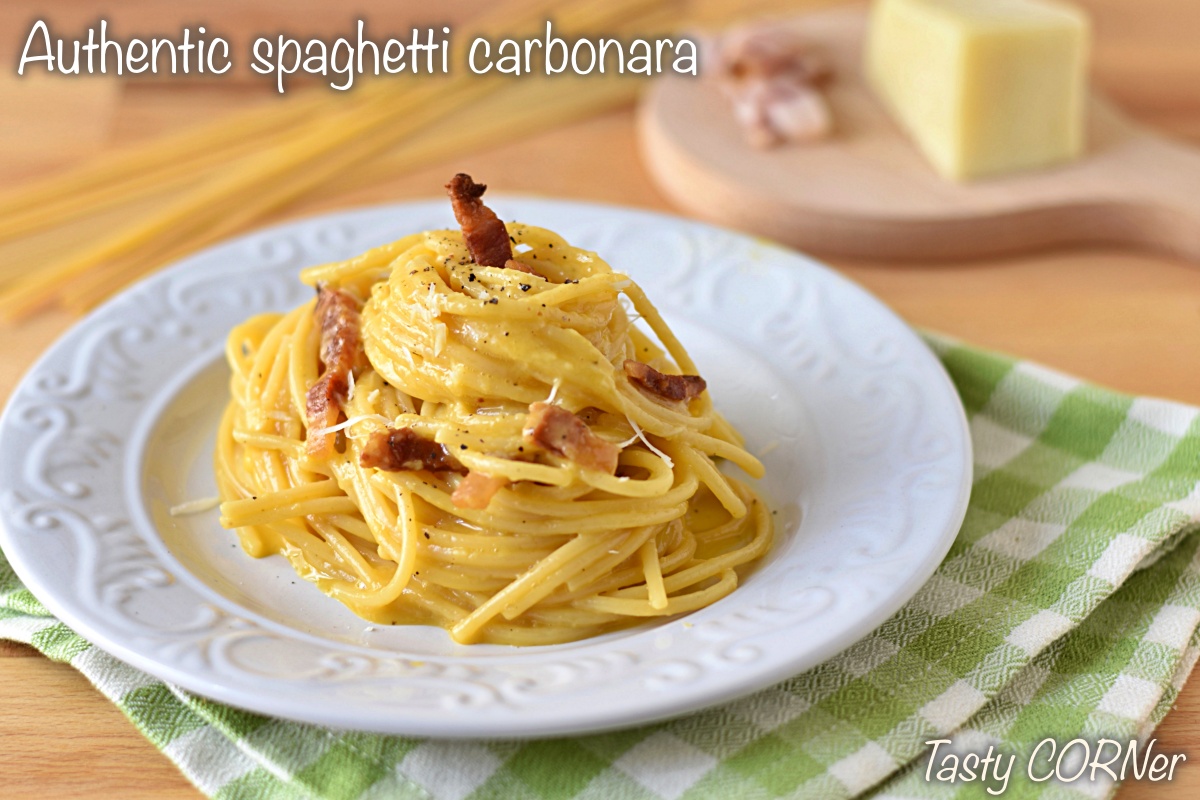 Difficulty

Medium

Cost

Cheap

Preparation time

5 Minutes

Cooking time

10 Minutes

Serving

4 servings

Cooking method

Stove

Cuisine

Italian regional

Seasonality

Evergreen
Ingredients for the authentic carbonara recipe
380
g
spaghetti
(

13,4 oz; for me glutenfree

)
200
g
pork cheek
(

7 oz; cut into 2 or 3 slices; replaceable with pancetta or mild bacon

)
80
g
pecorino romano
(

grated; 2,8 oz; replaceable with seasoned and fairly salty sheep's cheese, or, in the absence of this, with Parmesan

)
q.s.
black pepper
(

grounded

)
377,83 Kcal
calories per serving
Power 377,83 (Kcal)
Carbohydrates 29,31 (g)

of which sugars 0,53 (g)

Proteins 23,78 (g)
Fat 17,69 (g)

of which saturated 6,89 (g)

of which unsaturated 4,58 (g)

Fibers 1,77 (g)
Sodium 1.408,10 (mg)
How to prepare spaghetti carbonara according to the original Italian recipe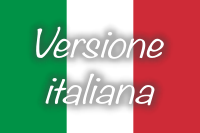 Qui puoi leggere la ricetta in italiano!
To prepare the authentic Roman spaghetti carbonara we use 'guanciale', which is a cured meat similar to bacon but fatter, prepared with pork cheek. Compared to pancetta or bacon it is not smoked and has a sweeter and more aromatic taste, due to the spices with which it is seasoned.
If you can't find it, you can replace it with non-smoked pancetta or bacon, preferably sliced ​​not too thinly. Cut each slice into strips.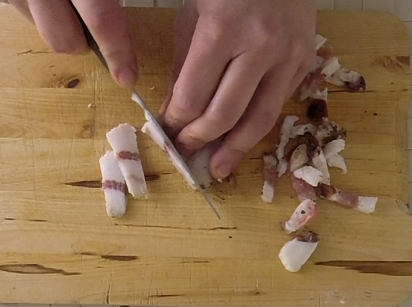 Shell the eggs and separate the whites from the yolks. Put the yolks in a large bowl and season them with a pinch of salt and a grind of pepper.
Beat them for a few moments with a hand whisk or a fork, then add 80 g of grated pecorino romano (4). Pecorino Romano is a cheese similar in appearance to Parmesan, but it is saltier and has a much more decisive flavour, due to the fact that it is prepared with sheep's milk.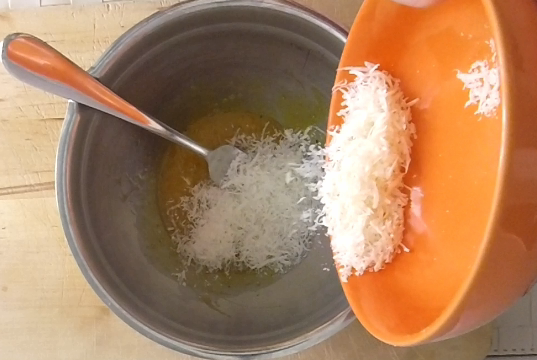 If you don't find it, you can replace it with Parmesan, even if the flavor isn't quite the same. Beat the yolks with the pecorino with vigorous movements for at least a couple of minutes, using a fork, a hand whisk or, if you prefer, an electric whisk.
In the end you will have to obtain a thick sauce, not quite whipped but well emulsified. Keep it aside.
Put on the stove a large pot (for spaghetti it is best to use a tall one) with plenty of water (at least 4 liters for 4 servings) and, when it comes to a boil, salt it with 2 tablespoons of salt.
As soon as it starts boiling again, put the spaghetti, without breaking them, so that they are completely immersed in the water. Let them cook for about a minute less than indicated on the package.
In the meantime put a pan without seasoning on the fire and let it heat well. Then add the pork cheek. If you are using bacon or pancetta better add very little oil to the bottom of the pan.
Let it brown over low heat for 2-3 minutes, turning it often, until the lean part is golden brown. Take a little of the pork cheek (about a third) and keep it aside because you will need it for garnish.
Drain the spaghetti about a minute before they are perfectly cooked, keeping aside a saucepan of their cooking water, which you will always have to hand.
Put the spaghetti in the pan with the guanciale and stir them for a couple of minutes over high heat, adding a little of their cooking water.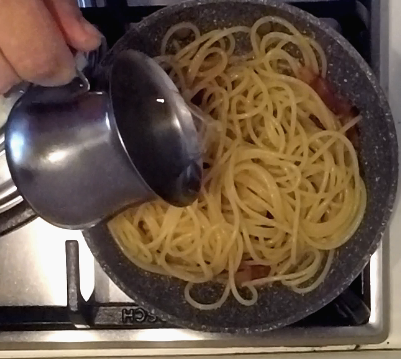 3 or 4 tablespoons of cooking water will be sufficient, to be added a little at a time. In this way, the pasta will take on the flavor of the guanciale and the cooking water, rich in starch, will form a creamy sauce.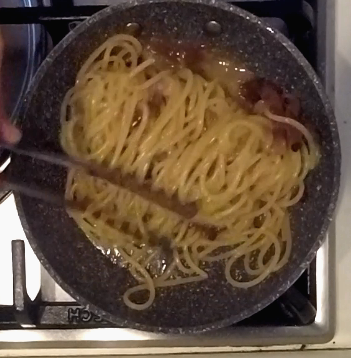 Turn off the heat and wait about 30 seconds, so that the pasta remains hot but not boiling. Transfer the spaghetti with all the sauce to the bowl in which you beat the yolks and mix immediately, so as not to coagulate the yolks themselves.
Keep stirring the spaghetti carbonara in this way for about a minute, adding a little cooking water – by now lukewarm – if you notice that the sauce is thickening too much.
If, on the other hand, you realize that the sauce remains too liquid, you can add a little pecorino romano cheese. In the end you will have to obtain a very creamy sauce, which sticks perfectly to the spaghetti without having clotted.
Serve the authentic spaghetti carbonara immediately, garnished with the pork cheek kept aside, more grated pecorino cheese and a little freshly ground black pepper.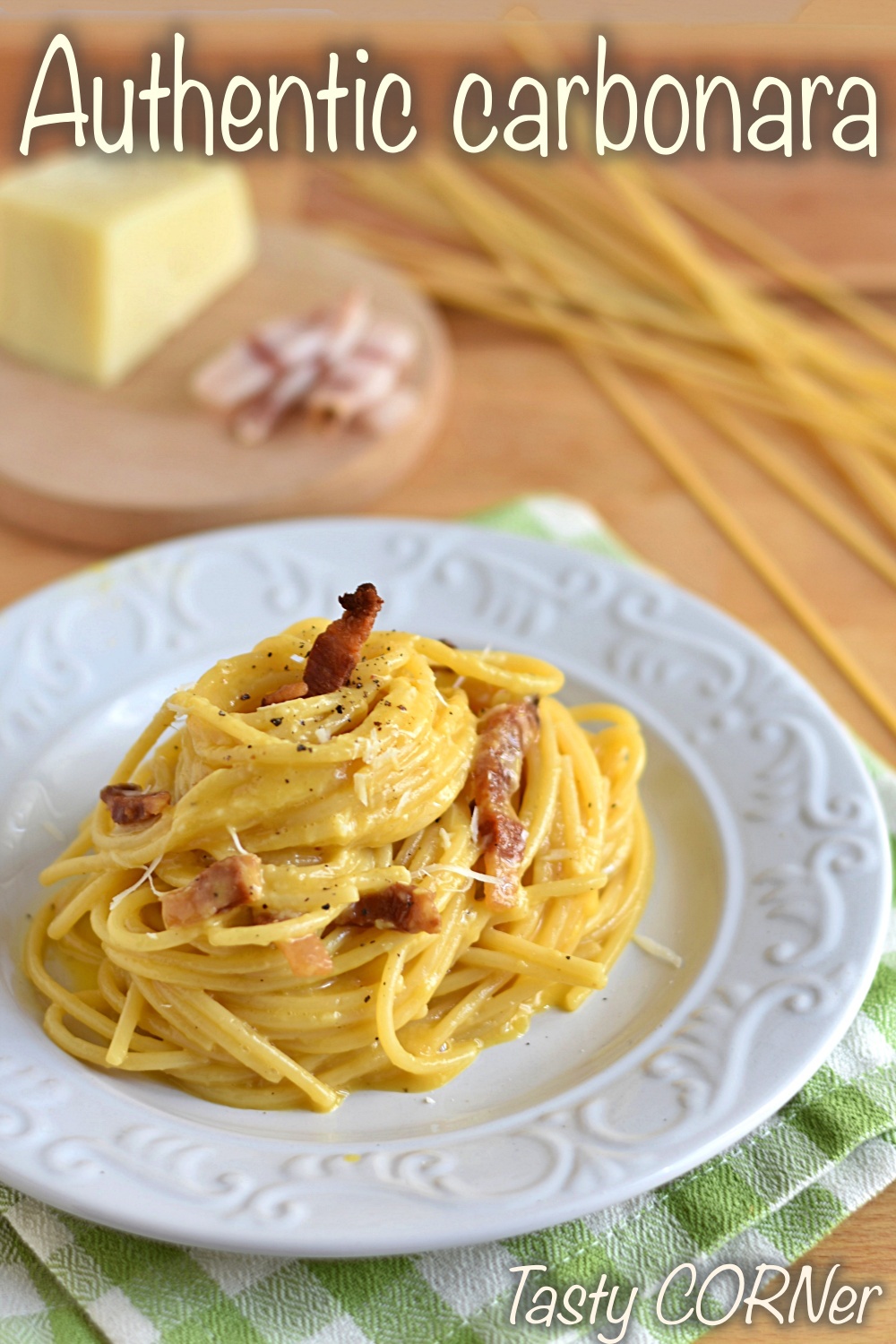 The most common mistakes in preparing spaghetti carbonara
– lightly brown the pork cheek: the cheek must be well cooked, otherwise a pungent taste of raw meat will prevail which is certainly not the best.
– boil the pasta completely: since it will have to be stirred for a long time both in the pan and off the heat, it is good to drain the spaghetti before they are perfectly cooked to avoid them being overcooked.
– add the egg sauce to the pan: even if you have turned off the heat, the pan will still be very hot, cooking the egg and giving rise to a sort of scrambled egg.
– add other fats: using oil, butter or – even worse – cream is a ploy used by many to obtain spaghetti alla carbonara with a creamy appearance, but whose flavor will be very different from the original.
Are authentic spaghetti carbonara made only with egg yolks or with whole eggs?
Surely whole eggs were once used: carbonara is a dish of poor origins: the idea that Roman housewives wasted egg whites to make such a humble dish is far-fetched. It is true that, today that spaghetti carbonara has become a recipe suitable for fancy restaurants, many recommend using only egg yolks, or at most – for 4 people – 1 whole egg and 4 egg yolks. This is because the sauce prepared only with the yolks is yellower, more aesthetically pleasing and above all because the egg white coagulates much faster than the yolk, risking clotting in contact with the pasta. I personally favor this choice, also because in my opinion the taste is better using only the yolks.
Bottom line, once you know how to make authentic Italian carbonara, feel free to prepare it however you like.