The homemade coconut cream is an egg-free and lactose-free recipe (as well as gluten-free, if prepared with rice flour), perfect for filling cakes, cream puffs and tarts, but also to be enjoyed as a creamy dessert. If you love coconut and if you want to prepare a unique exotic dessert, the homemade coconut cream is going to be perfect for you! And it will be even more so when you see how easy it is to make.
Fresh and delicious, the homemade coconut cream has a strong coconut flavor and a thick consistency at the right point, such as to be used in any kind of dessert without running or ruining the base. You don't need eggs, isinglass or other thickeners for prepare the homemade coconut cream: coconut milk (the one is usually drunk like a beverage is fine), all purpose or rice flour and coconut flour will be sufficient.
If you have difficulties in finding the coconut flour, you can also finely chop the same amount of grated coconut in a blender. The presence of this flour makes the homemade coconut cream slightly grain, however it is essential to give the cream an intense flavour. If you want a more frothy and smooth coconut cream, you can mix it – when completely cooled – with 3/4 cup (150 ml) of unsweetened whipped cream.
You may also like:
Difficulty

Very easy

Cost

Very cheap

Preparation time

8 Minutes

Rest time

30 Minutes

Cooking time

4 Minutes

Serving

4 servings

Cooking method

Stove

Cuisine

International

Seasonality

Evergreen
Ingredients for 1 and 1/2 cups (350 grams) of homemade coconut cream
The doses are sufficient for a sponge cake filling of 9 inches in diameter. For preparing the gluten-free homemade coconut cream I used the rice flour, but the cornstarch is also good; if you are gluten intolerant, make sure that all the ingredients have the word "gluten free" on the label, except for the sugar.
1
cup
coconut milk
(

unsweetened; 236 g / 8 oz

)
1
/
4
cup
sugar
(

50 g / 1,7 oz

)
4
tablespoons
all purpose (AP) flour
(

28 g / 1 oz; for gluten-free cream: same amount of rice flour or cornstarch

)
1
/
3
cup
coconut flour
(

25 g / o,8 oz

)
131,01 Kcal
calories per serving
Power 131,01 (Kcal)
Carbohydrates 21,13 (g)

of which sugars 14,66 (g)

Proteins 1,36 (g)
Fat 5,33 (g)

of which saturated 1,24 (g)

of which unsaturated 0,05 (g)

Fibers 0,20 (g)
Sodium 11,48 (mg)
How to prepare the egg-free and lactose-free homemade coconut cream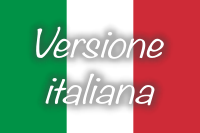 Puoi trovare la versione italiana della ricetta qui!
To prepare the homemade coconut cream start by putting the coconut flour and the all purpose flour (or rice flour) directly into the saucepan, in which you will cook the cream itself.
Take a hand whisk and, while stirring the flour, pour about a third of the cold coconut milk into the saucepan.
Stir it well until combined with flour without forming lumps. Then add the sugar. Keep stirring with the hand whisk, slowly adding all the remaining coconut milk.
You will get a smooth and fairly liquid mixture. Place the saucepan over low heat and continue stirring until it is lightly boiling.
When the coconut cream starts to simmer, cook it for a couple of minutes, until it thickens. Then remove the saucepan from the heat and let the cream cool for about 5 minutes, stirring occasionally.
Cover it with the food film in contact and let it cool completely. As already mentioned, if you want a softer cream you can mix it with 3/4 cup (150ml) of unsweetened fresh double cream, after whipped it up until stiff.
Remember to slowly stir the two mixtures with a spatula from the bottom to the top, in order to avoid deflating the cream. Consider that the coconut cream get more velvety but loses a bit of its flavor after being mixed with whipped cream. I did not use whipped cream to fill my cake, because I wanted a stronger coconut flavour.
How to store the homemade coconut cream
The eggless homemade coconut cream can be stored in the fridge for 4-5 days, closed in an glass jar.
If the cream has stiffened too much during cooling, just stir it for a few seconds with an electric whisk and it will become more fluid.
Tips and variations
If you have difficulties in finding the coconut flour, you can  obtain the same result blending finely the grated coconut in the mixer.
Once the coconut cream has cooled, you can add 1/4 cup (50 grams) of flaked dark chocolate for an even tastier cream.
The homemade coconut cream, as well as for filling sponge cake and birthday cakes, can be also used for stuffing pies, rolls, cream puffs and pastries, or as a creamy dessert.
Translation by Giacomo Meucci