Preparing microwave hot chocolate – with real chocolate, not with ready-made blend – is a practical and infallible method for having thick, steaming hot chocolate without lumps and practically making only a cup and a spoon dirty!
Preparing microwave hot chocolate is also particularly useful if you only have to prepare hot chocolate for one or two people, because for larger quantities the cooking times in the microwave would take too long and it would be better to use the stove at that point.
Preparing a mug of hot chocolate in the microwave, thick and full-bodied, is easy and quick: just mix everything in the cup, adding the milk little by little, in order to dissolve any lumps. Less than two minutes in the microwave and the hot chocolate is ready!
You might also be interested in these recipes:
Difficulty

Very easy

Cost

Very cheap

Preparation time

1 Minute

Cooking time

2 Minutes

Serving

1 serving

Cooking method

Microwave

Cuisine

International

Seasonality

Autumn, Winter and Spring
Ingredients for 1 mug of microwave hot chocolate
If you are gluten intolerant remember to check that chocolate, cocoa and cornstarch have the words "gluten-free" on the label.
2
tablespoons
dark chocolate
(

chopped; 25 g

)
1
tablespoon
cocoa powder
(

unsweetened; 8 g

)
1
tablespoon
cornstarch
(

8 g

)
1
teaspoon
sugar
(

4 g; to be increased or decreased as desired

)
How to prepare hot chocolate in the microwave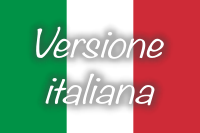 Puoi trovare la versione italiana della ricetta qui!
To prepare microwave hot chocolate, start by chopping the dark chocolate well. The more you finish it, the faster it will melt. You will need 2 tablespoons, but if you have a particularly sweet tooth you can also use 3.
Take a mug that is quite large, about a cup (you can also use the one in which you will later serve the hot chocolate); Also check that it is suitable for cooking in the microwave and does not have, for example, silver or gold decorations.
Combine the cocoa and sugar in the mug, add the cornflour and the chopped chocolate and mix carefully.
At this point add the cold milk a little at a time. At the beginning, put only 1 or 2 tablespoons and mix carefully to form a sort of batter.
This will dissolve any lumps immediately. Once you get a homogeneous compound you can add the rest of the milk. Place the cup in the microwave and cook at 700 W for 1 minute and 40 seconds.
Remove the cup from the microwave and stir immediately: you will see that the chocolate will already be thick and creamy.
If you want a thicker chocolate, you can put it back in the microwave again at 700 W for 10 seconds, mix and continue until you get the desired consistency.
Personally, however, every time I have prepared hot chocolate in the microwave, 1 minute and 40 seconds have been enough for me. It is true that cooking in the microwave is also influenced by the shape and material of the container, as well as obviously by the initial temperature of the milk, so it will be enough to extend the cooking by 10-20 seconds at a time and adjust according to the density obtained.
Conservation
You can store the mix of cocoa, cornstarch, sugar and chopped chocolate in a glass jar for up to a month. When you feel like it, just add the cold milk and proceed to cook the hot chocolate in the microwave!
Tips and variations
If you want to prepare two cups of hot chocolate in the microwave, as well as obviously doubling the doses of all the ingredients, you will have to use two separate cups and prolong the cooking times by about 30 seconds.
To have a full-bodied hot chocolate with a strong taste, I recommend using dark chocolate with a percentage of at least 70%.
You can flavor the hot chocolate with a pinch of cinnamon, or with a little finely grated orange zest.