Preparing excellent gluten-free crepes at home – and also dairy-free if desired – is very quick and easy: with a single dough you will obtain perfect gluten-free crepes, whether to be filled with custard, nutella, whipped cream, jam, fresh fruit, etc. , and to be used in savory meals. I also often use gluten-free crepes to replace lasagna noodles, which are more difficult and laborious to prepare. Gluten-free crepes, made with rice flour, have the same flavor and texture as regular crepes and can be used for any recipe.
In addition to rice flour – which must be ground very finely to mix well with liquids – you simply need eggs, milk (vegetable milk is fine), a little butter or oil and a pinch of salt. If you want to use this dough for sweet gluten-free crepes, you can also add a teaspoon of sugar; I normally don't put it, because the filling is generally very sweet in itself. To prepare gluten-free crepes at home, you don't need any special tools, just a bowl and an electric whisk. Even to cook them, if you don't have a crepe maker, you can use a simple non-stick pan like I did and they come out perfect!
You might also be interested in these recipes: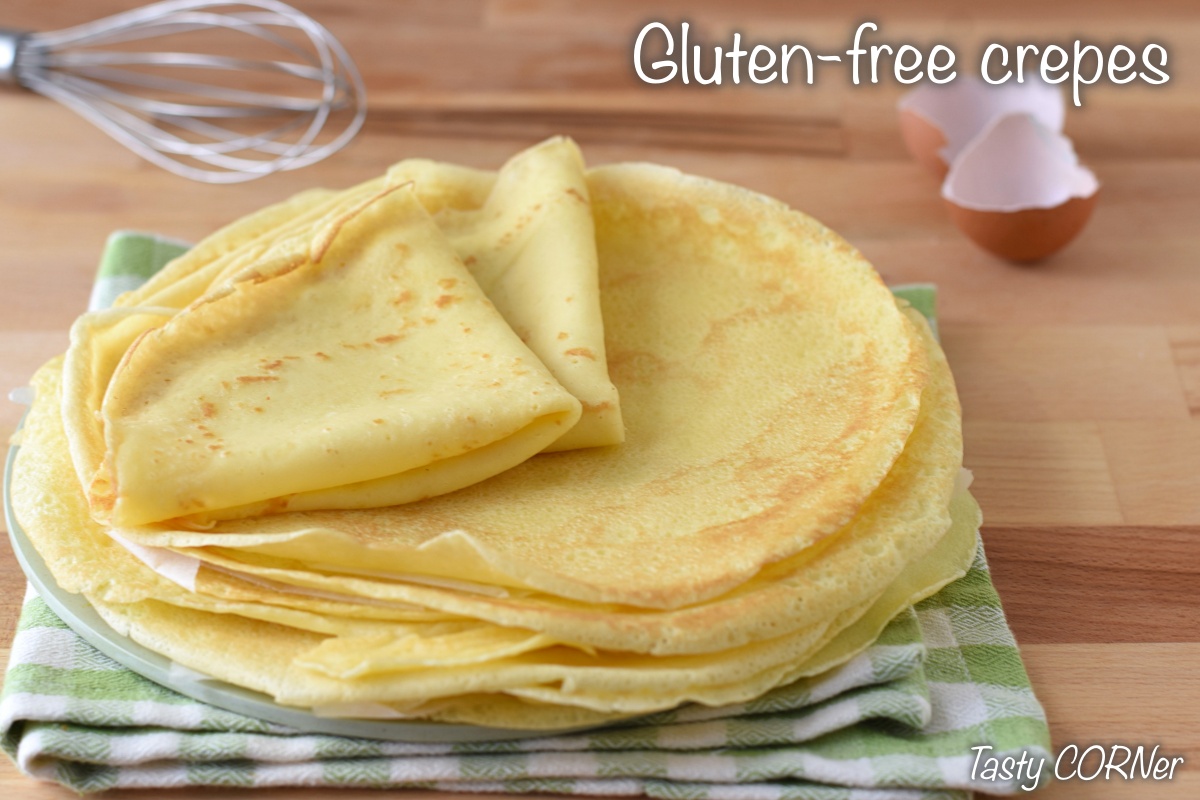 Difficulty

Easy

Cost

Very cheap

Preparation time

10 Minutes

Rest time

20 Minutes

Cooking time

30 Minutes

Serving

12 crepes

Cooking method

Stove

Cuisine

French

Seasonality

Evergreen
Ingredients for 12 gluten-free crepes
For the dairy-free option, use vegetable milk instead of cow's milk. Soy or rice milk are excellent for all types of crepes, while almond or coconut milk are preferable if you prepare dessert crepes. Instead of butter, use the same amount of sunflower oil or coconut oil.
For the gluten-free crepes dough
1
2
/
3
cup
milk
(

or vegetable milk; 400 ml

)
1
2
/
3
cup
rice flour
(

250 gr

)
2
1
/
2
tablespoons
unsalted butter
(

melted, or oil; 35 g

)
To cook gluten-free crepes
1
tablespoon
unsalted butter
(

or oil

)
Tools
1
Pan
non-stick, 9-10 inch
How to prepare gluten-free crepes with rice flour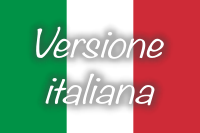 Puoi trovare la versione italiana della ricetta qui!
To prepare gluten-free crepes with rice flour, start by melting the butter over low heat in a saucepan, or in the microwave, and let it cool. If you prepare gluten-free and dairy-free crepes, obviously there is no need, because you will be using oil.
Shell the eggs in a bowl and add a pinch of salt. Whip them for a few minutes with an electric whisk, then start to slowly incorporate the milk, always beating the mixture with the whisk. Once the milk has been incorporated, add the melted butter or oil.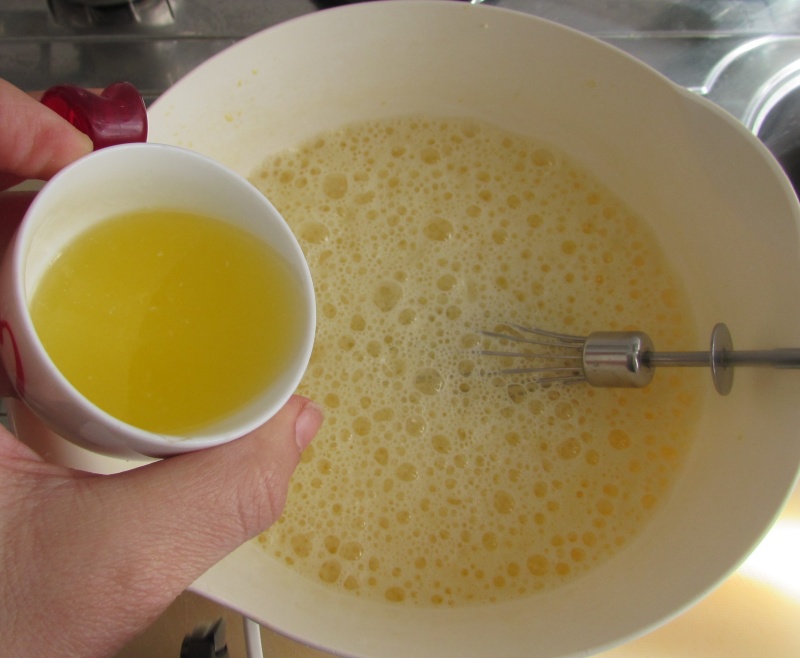 Mix the dough for a few seconds with an electric whisk, until you obtain a homogeneous dough. Sift the rice flour (5) directly into the bowl and incorporate it well into the mixture, mixing for a minute or two with an electric whisk. In the end, the mixture must be fluid and without lumps.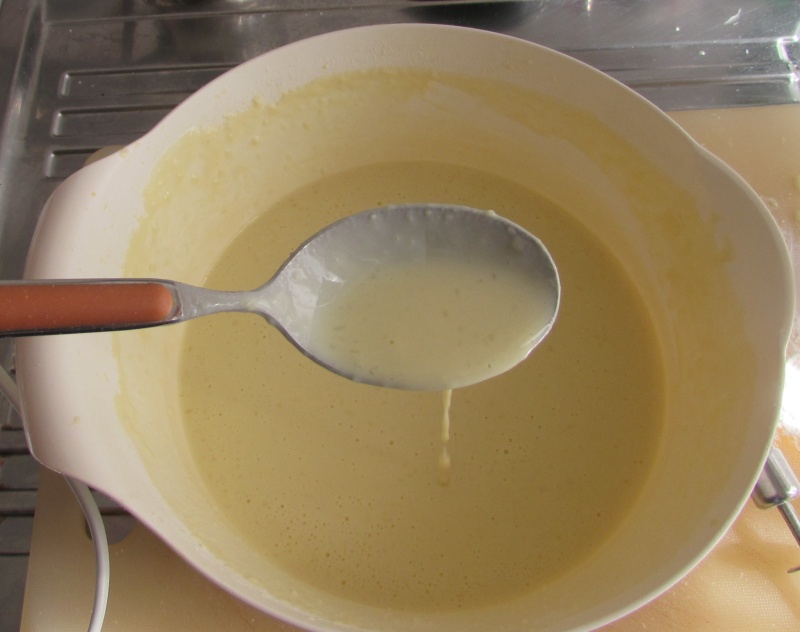 Cover the bowl with a sheet of cling film and leave the gluten-free crepe dough to rest in the refrigerator for 30 minutes. After the resting time, take it out of the refrigerator and mix it briefly with the whisk.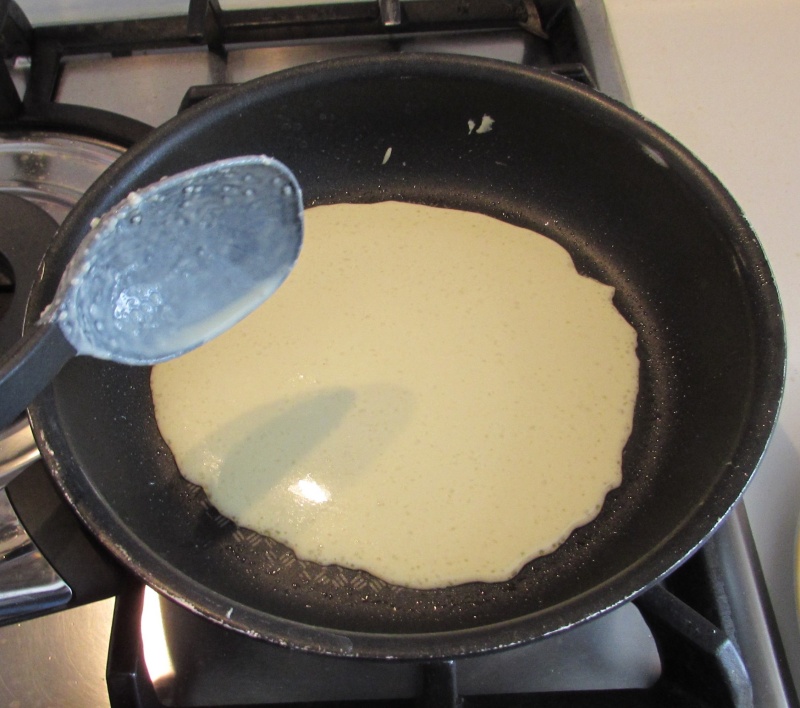 Then grease a 9.5-inch (24 cm) diameter non-stick pan or crepe maker with a small piece of butter or a teaspoon of oil.
Put it on the fire and let it heat up very well, then pour about two tablespoons of dough into the center.
Immediately swirl the pan, so as to distribute the mixture over its entire surface.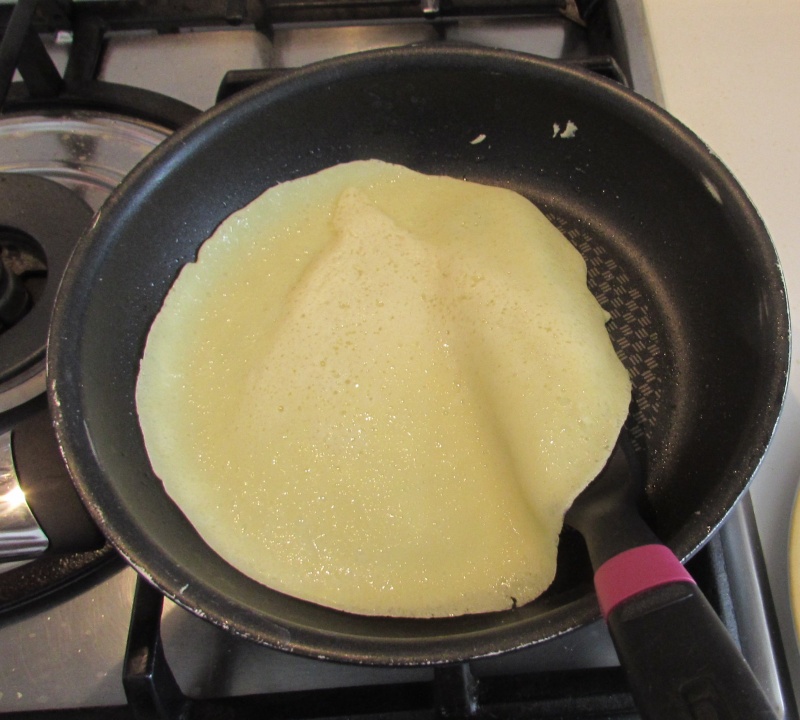 Let each crepe cook over low heat for 40-50 seconds, then, when the edges start to detach, lift it with a spatula.
Turn it over and cook it on the other side for a few seconds.
Then remove it from the pan using the spatula and place it on a tray. Continue in this way until the dough is used up, stacking the gluten-free crepes on top of each other as they are ready.
To make sure they don't stick together, you can separate them with a piece of baking paper. If you notice that after cooking the first 3 or 4 gluten-free crepes the dough no longer slides well, grease the pan again.
Use gluten-free crepes for all your sweet and savory preparations.
How to store homemade crepes
You can store the gluten-free crepes dough for 1 day tightly closed in the refrigerator before cooking. The already cooked gluten-free crepes can be kept arranged on a tray, separated by a sheet of baking paper, in the refrigerator for a maximum of 2 days. If you want to keep the gluten-free crepes in the freezer, place them inside a food bag for freezing, always stacked on top of each other and separated by parchment paper.