Slow cooker Bolognese sauce is a simple and tasty sauce for pasta or lasagna, prepared in accordance with the authentic Italian recipe. In the past in Italy, of course, the crock-pot was not used, but the Bolognese sauce was cooked – and is still done today – for a long time and over low heat, a task that today is performed perfectly by the slow cooker. If you have a crock-pot, therefore, one of the first recipes you should make is the slow cooker Bolognese sauce and you can make it with ingredients available after all everywhere.
In fact, to prepare the Bolognese sauce you need ground beef, bacon, tomato sauce as well as celery, carrot and onion, vegetables which are a staple of many Italian dishes. But the secret that makes Bolognese sauce one of the most popular sauces in the world – and not a simple meat sauce – is, besides slow cooking, also the addition of half a glass of milk that softens the flavor and makes it more creamy. In addition, get a good bottle of red wine, which you can still drink while eating your pasta with slow cooker Bolognese sauce, but which will also serve you to deglaze the meat… and 'buon appetito!'
Difficulty

Easy

Cost

Cheap

Preparation time

30 Minutes

Cooking time

9 Hours

Serving

4 servings

Cooking method

Slow fire

Cuisine

Italian
Ingredients for slow cooker Bolognese sauce (4 servings):
In Italy, the Bolognese sauce recipe is registered with the Chamber of Commerce; my recipe follows the doses and ingredients of this recipe.
10.5

ounces

beef

(grounded (300 g))

1

carrot

(small, 50 g / 1,7 oz)

1.7

ounces

butter

(1/2 stick – 50 g)

10.5

ounces

tomato sauce

(300 g)

3

tablespoons

beef broth

(45 ml)
Tools
1

Blender / Mixer

or food processor

1

Pan

non-stick

1

Slow Cooker
How to make slow cooker bolognese sauce
Step 1. First you need to finely chop the bacon; if you have a food processor you will do it quick and easy, otherwise you can use a heavy and sharp knife. You can use the same tools to finely chop carrot, celery and onion, after peeling and cleaning them well.

Put the chopped bacon in a non-stick pan and turn on the heat. Fry the bacon over low heat for 2 or 3 minutes. Then add the butter cut into small pieces and let it melt, stirring often. Add chopped carrot, celery and onion. Let it brown over low heat for a minute or two, until the onion has become transparent.

Step 2. Add the ground beef and cook over low heat for 6-7 minutes, until it has browned, dividing it well with the tip of a spoon. Raise the heat to maximum and add the red wine. Let it evaporate for a couple of minutes, until you no longer smell alcohol. Then turn off the heat.

Step 3. Put the meat with all its cooking juices in the slow cooker and add tomato puree, broth, salt and pepper. Mix well. Put the lid on and cook the Bolognese sauce in the slow cooker for 9 hours in slow mode or 4 hours in high mode.

After 7 hours (or 3 hours on high mode) add the warm milk. Mix well and continue cooking (for 2 hours in slow mode or 1 hour in high mode). In the end, the Bolognese sauce will be thick and brown. Turn off the slow cooker.

Use the slow cooker Bolognese sauce for spaghetti, linguine, gnocchi, lasagna or any other dish you want.
Notes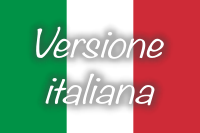 Puoi trovare la versione italiana di questa ricetta qui!
Tips and variations
Once cold, you can keep the Bolognese sauce in the refrigerator, closed in a glass jar, for about 3 days. Alternatively you can keep it in the freezer.