Sicilian biancomangiare (or blancmange) is a fresh and fragrant Italian dessert, a very simple traditional Sicilian recipe, which is prepared in a few minutes and with ingredients that we generally always have in the fridge. Dessert of ancient and humble origins, the Sicilian blancomangiare is essentially a milk pudding, which is prepared without eggs and without gelatine: in fact, to thicken the blancmange, corn starch or wheat starch is sufficient. More recently, the custom of preparing blancmange with almond milk in the same quantities has spread, creating an equally delicious dessert.
Once cold, Sicilian blancmange it may look similar to panna cotta, but actually it has a softer and less gelatinous consistency. Sicilian blancmange has a delicate flavor of milk and vanilla and is often served with a pinch of cinnamon, which enhances its taste; alternatively you can use chocolate curls, chopped pistachios or flaked almonds. Whether you prepare it with regular milk or with almond milk, Sicilian biancomangiare is a fresh dessert that can be eaten pleasantly in every season.
You might also like these recipes:
Difficulty

Very easy

Cost

Very cheap

Preparation time

2 Minutes

Rest time

4 Hours

Cooking time

15 Minutes

Serving

4 servings

Cooking method

Stove

Cuisine

Italian regional

Seasonality

Evergreen

Region

Sicilia
Ingredients for 4 single portions of blancmange
For Sicilian biancomangiare
1
/
2
cup
sugar
(

100 g – 3,5 oz; the amount may vary according to taste

)
5
tablespoons
cornstarch
(

47 g – 1,6 oz

)
1
lemon
(

zest only, cut into large chunks

)
To garnish the dessert
q.s.
almonds
(

flaked; or chocolate curls

)
q.s.
cinnamon powder
(

or funfetti

)
How to prepare Sicilian biancomangiare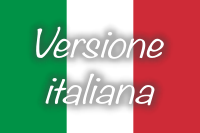 Qui puoi trovare la versione in italiano di questa ricetta!
To prepare the Sicilian blancmange, start by putting 1 1/2 cups (about 350 ml) of milk in a thick-bottomed saucepan, together with the sugar, the baniglia berry (or vanillin) and the lemon zest, taken from the fruit in one or two pieces
When doing this, be careful not to damage the white part which would give a bitter aftertaste to the dessert. Place the saucepan on a gentle heat and bring it to a boil.
In the meantime, dissolve the cornstarch in the remaining cold milk (1/2 cup – about 120 ml), stirring with a teaspoon until it has completely dissolved.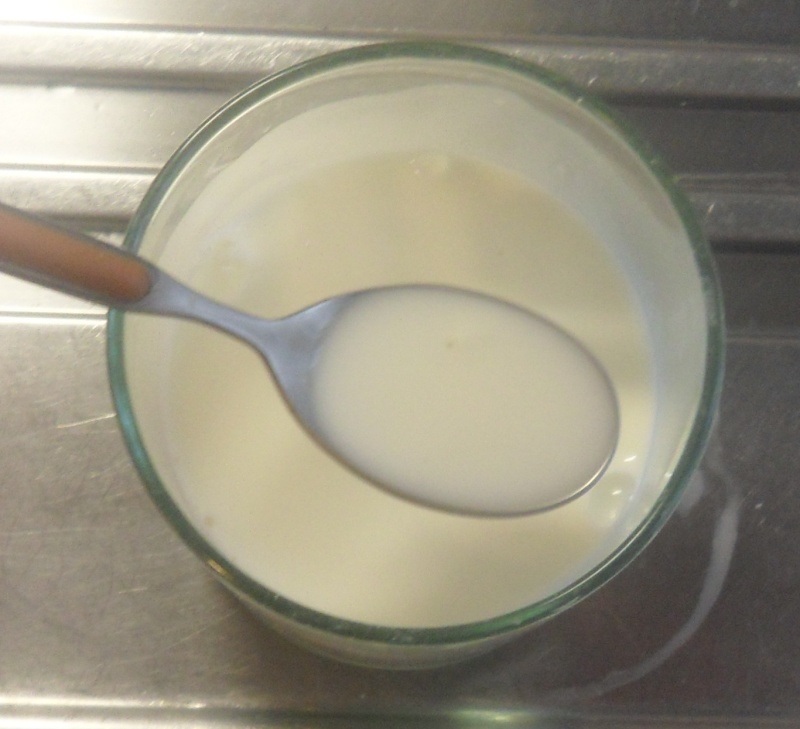 When the milk boils, pour the milk in which you dissolved the cornstarch into the saucepan and start mixing, Remove the vanilla pod and the lemon zest.
Cook the Sicilian biancomangiare over low heat for 4-5 minutes, stirring constantly so that no lumps are formed. When the mixture has thickened, taking on the appearance of a béchamel sauce, turn off the heat.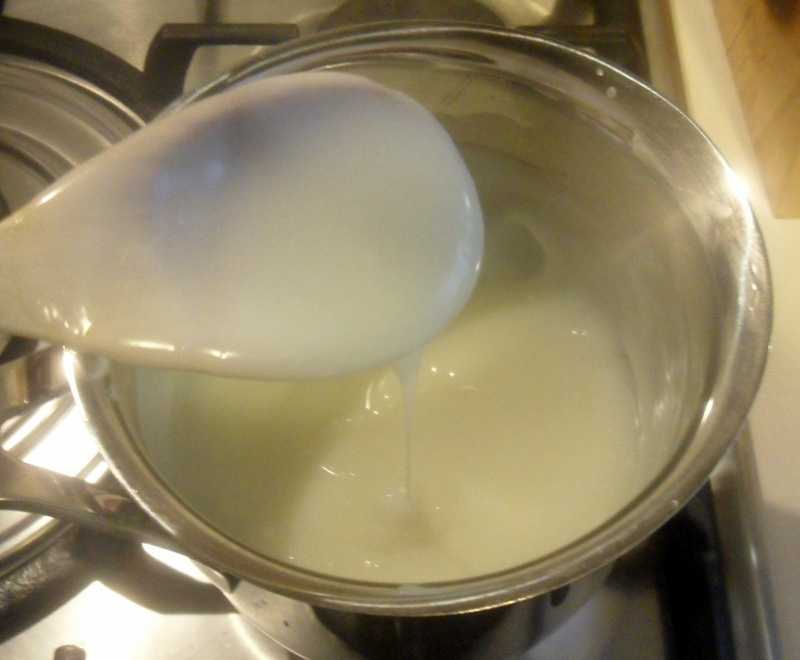 Divide it into 4 crème caramel molds which you will first let cool at room temperature, then in the refrigerator for at least 3-4 hours. When the blancmange has hardened sufficiently, turn the molds upside down on the serving plate and gently unmold them. If you use disposable molds you can cut them.
Decorate each pudding with sprinkles, a pinch of ground cinnamon and flaked almonds. Serve the Sicilian biancomangiare immediately.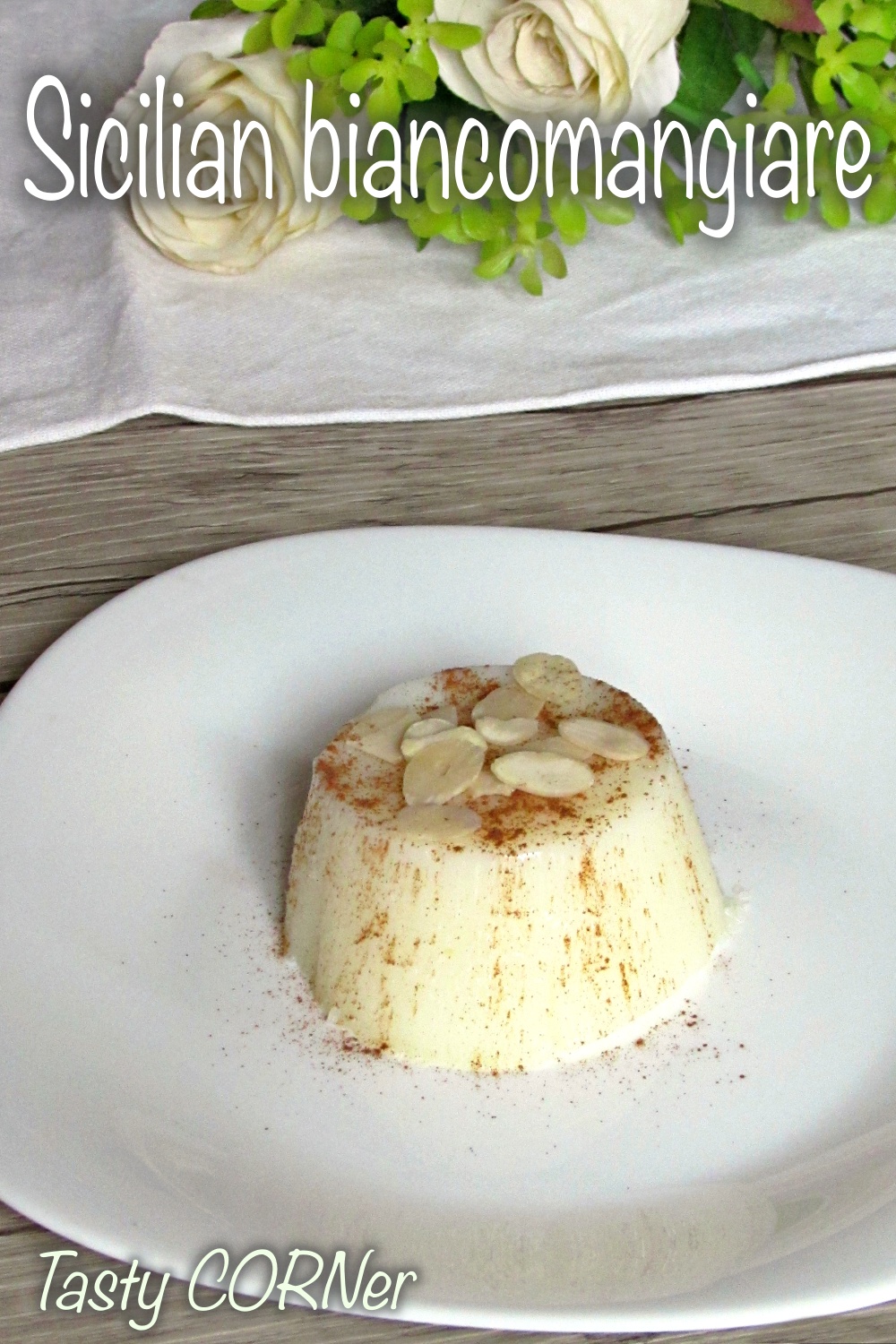 How to store the blancmange
Sicilian biancomangiare can be kept in the refrigerator for 2 or 3 days.
Tips and variations
The amount of sugar can vary slightly according to taste: with 1/2 cup provided for in the recipe, a fairly sweet dessert is obtained, I often limit myself to 1/3 cup.
Sicilian blancmange can also be prepared with almond milk in the same quantities as cow's milk and following the same recipe.