Homemade pistachio cream is a delicious spreadable cream with a texture similar to Nutella, made with pistachios and white chocolate, which you can easily prepare at home using a simple blender or food processor. Perfect to use as a base for many pistachio desserts that are widespread in Italy (mousses, cheesecakes, ice creams, filled biscuits), homemade pistachio cream is also delicious on bread or on rusks.
To prepare the homemade pistachio cream you will need unsalted pistachios without skins: here in Italy they are easily found on the market, but if you are unable to get them you can use salted pistachios, after having shelled them and blanched them quickly in water for remove salt and skin. Pistachio cream can be used in many ways: follow me in the next few days and I'll show you some delicious ideas!
You may also like:
Difficulty

Easy

Cost

Medium

Preparation time

10 Minutes

Cooking time

5 Minutes

Serving

2 cups

Cooking method

Stove

Cuisine

Italian

Seasonality

Evergreen
Ingredients for about 2 cups of homemade pistachio cream
If you are gluten intolerant, check that the white chocolate has the wording "gluten-free" on the label.
1
cup
pistachio
(

150 g – 5,2 oz; unsalted, shelled and skinless

)
1
cup
white chocolate
(

chopped; 150 g – 5,2 oz

)
2
/
3
cup
sugar
(

130 g – 4,5 oz

)
2
/
3
cup
milk
(

160 g – 5,6 oz

)
2
tablespoons
unsalted butter
(

30 g – 1 oz

)
414,38 Kcal
calories per serving
Power 414,38 (Kcal)
Carbohydrates 45,55 (g)

of which sugars 40,62 (g)

Proteins 7,43 (g)
Fat 24,48 (g)

of which saturated 9,64 (g)

of which unsaturated 13,76 (g)

Fibers 2,70 (g)
Sodium 23,32 (mg)
How to prepare homemade pistachio cream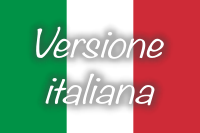 Puoi trovare la versione italiana di questa ricetta qui!
As mentioned, to prepare the pistachio cream you will need unsalted, shelled and skinless pistachios. If you can't find them, you can use salted and shelled pistachios, but you will have to carry out these preliminary operations: shell them and measure 1 cup (150 g), then remove the skin in this way:
To remove the skin from the pistachios and also remove the salt, just boil them for 6-7 minutes in boiling water. Drain them and rub them between two sheets of paper towels. The skin will come off easily.
Then let them cool and put them in a mixer together with the sugar. In this way the sugar will absorb any oil that the pistachios could release while blending them, making the operation easier.
Blend everything for about 30 seconds, giving short pulses several times if your food processor is not very powerful, to avoid overheating it. You will have to obtain a very fine and homogeneous powder.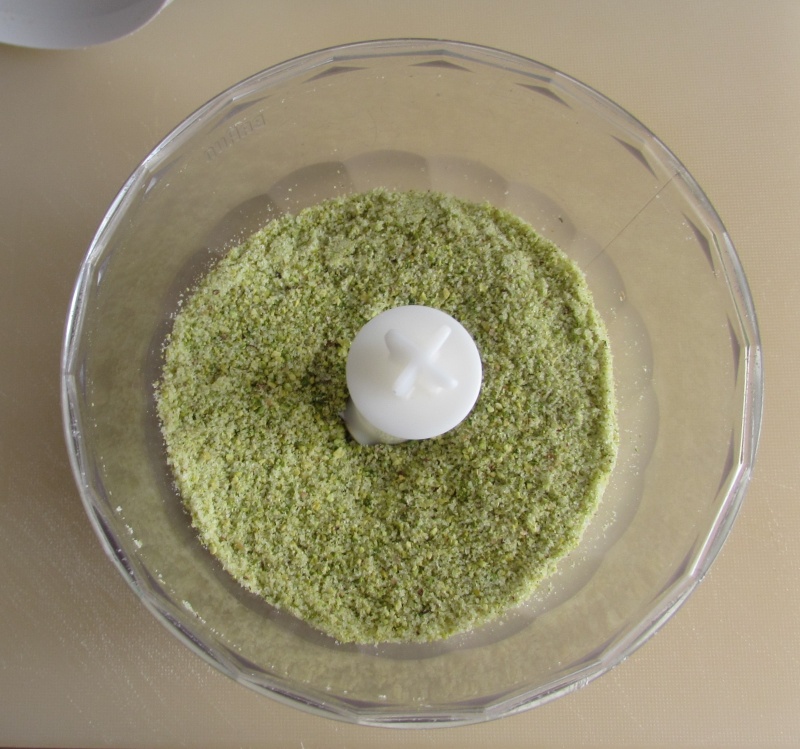 Keep it aside. Put the butter cut into chunks and the chopped white chocolate in a thick-bottomed saucepan. Add the milk and put everything on low heat. Stir until the chocolate is completely melted.
Pour about half cup of this mixture into the food processor and blend for ten seconds. You will get a rather consistent paste.
Pour the rest of the milk and chocolate mix and blend again, until the mixture is smooth and homogeneous. Transfer the pistachio cream to the saucepan, turn the heat to low and let it thicken, stirring constantly.
A very few minutes will be enough and the pistachio cream will take on a thick consistency, similar to a béchamel sauce.
Do not continue cooking, because as it cools it will tend to thicken further. Pour it into a glass jar and let it cool completely.
Use homemade pistachio cream to prepare pistachio desserts or spread it on toast for a different breakfast.
How to store pistachio cream
The spreadable pistachio cream can be kept in a glass jar in the refrigerator for about 3 days. You can freeze it if you want.