The sweet and sour zucchini (also known as zucchini caponata) is a quick and tasty recipe, in which the zucchini are cooked in a pan with spring onion, raisins and pine nuts and then flavored with sugar and vinegar. Excellent as a side dish, as a vegetarian appetizer or as a condiment for delicious bruschetta, sweet and sour zucchini have a delicate and aromatic flavour, enriched by the scent of fresh herbs such as mint and basil.
Unlike the classic Sicilian caponata, the recipe I suggest does not involve frying: the zucchini are in fact stewed in a pan with a little extra virgin olive oil, a little spring onion and a little celery. A very simple and fast method with which you will get a lighter but still good and tasty dish.
You might also be interested in these recipes:
Difficulty

Very easy

Preparation time

10 Minutes

Cooking time

20 Minutes

Serving

4 servings

Cooking method

Stove

Cuisine

Italian

Seasonality

Spring, Summer and Autumn
Ingredients for sweet and sour zucchini caponata
2.2
lbs
courgettes or zucchini squash
(

1 Kg

)
2
tablespoons
apple cider vinegar
4
tablespoons
extra-virgin olive oil
276,66 Kcal
calories per serving
Power 276,66 (Kcal)
Carbohydrates 24,35 (g)

of which sugars 6,34 (g)

Proteins 8,94 (g)
Fat 19,16 (g)

of which saturated 2,33 (g)

of which unsaturated 5,84 (g)

Fibers 4,60 (g)
Sodium 118,04 (mg)
How to prepare sweet and sour zucchini caponata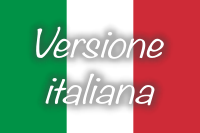 Qui puoi leggere la ricetta in italiano!
To prepare the sweet and sour zucchini, start by soaking the raisins in warm water. Wash and peel the zucchini, then cut them into cubes that are not too small otherwise they will crumble during cooking.
Clean the celery stalk, depriving it of the external filaments, and cut it into slices. Clean the spring onion by discarding the first layer but keeping the green leaves; cut it into thin slices.
Pour the oil into a large non-stick pan and add the spring onion and celery. Turn on the flame and, as soon as they begin to fry, add a little water, about 2-3 tablespoons.
Cook for about 5 minutes, until the onion and celery are tender, stirring frequently. Let the majority of the water evaporate.
Then add the zucchini and let them brown over high heat for a couple of minutes. Salt them and add the chopped basil and mint, the squeezed raisins and the pine nuts.
Cover with a lid, lower the heat to medium intensity and let the zucchini caponata cook for about 10 minutes, stirring occasionally. When the courgettes are tender, remove the lid and let the cooking juices reduce.
Raise the flame and add the sugar and immediately after the vinegar. Mix carefully, always cooking over high heat for about a minute, until you no longer smell a strong vinegar smell. Then put out the fire.
Serve the sweet and sour zucchini caponata at room temperature as a side dish, or you can use it to garnish delicious bruschetta.
How to store sweet and sour zucchini
The zucchini caponata can be kept for 3 or 4 days in the refrigerator, closed in a glass jar.
Tips and variations
Raisins and sugar are used to accentuate the sweet taste of the zucchini: if you prefer you can use only one of the two things.
In addition to basil and mint you can use oregano and thyme.