The mini eggplant pizzas are a delicious and very simple vegetarian recipe, suitable to be served both as an appetizer and as a second course: they are essentially small pizzas topped with fresh tomato, mozzarella and basil, whose base is made up of slices of eggplant which , depending on your preferences, you can grill or bake.
Mini eggplant pizzas are a great way for children to eat this vegetable: in fact, no one can resist the genuine and inviting flavor of stringy mozzarella, fresh tomato and basil. Preparing these low carb mini pizzas is really easy and quite fast too. If you need to, you can prepare the mini pizzas even a few hours in advance, leaving only the final step for the last moment, that is, the one in which you add the sliced ​​mozzarella and melt it in the oven.
You may also like:
Difficulty

Very easy

Cost

Very cheap

Preparation time

10 Minutes

Cooking time

20 Minutes

Serving

2 servings

Cooking method

Oven

Cuisine

Italian

Seasonality

Spring, Summer
Ingredients for about 14 eggplant pizzas
1
aubergine
(

eggplant; about 17.5oz – 500g

)
2
cups
cherry tomatoes
(

or datterini; 250 g – 8.8 oz

)
3
tablespoons
extra-virgin olive oil
How to prepare low-carb mini eggplant pizzas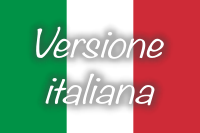 Puoi trovare la versione italiana di questa ricetta qui!
To prepare the mini eggplant pizzas, start by washing the eggplant and cutting it into fairly thin slices.
So take care of the cooking: if you want a lighter recipe you can grill the aubergine slices without adding oil, I prefer to cook them in the oven with a little oil which is also more practical.
In this case, arrange them on a baking tray lined with baking paper, salt them lightly and grease them with a drizzle of oil.
Wash the tomatoes and cut them into slices. Arrange the slices thus obtained on the cutting board and salt them lightly. Then distribute them on the slices of eggplant and season everything again with a drizzle of oil.
Bake the mini eggplant pizzas in a preheated oven at 356°F (180°C) for about 15 minutes. In the meantime, cut the mozzarella into rather thin slices.
When the eggplants are cooked, remove them from the oven. Wash the basil leaves and break them up with your hands, then distribute them on the mini pizzas. Then complete with the slices of mozzarella.
Put the baking tray back in the oven for about 5 minutes, just long enough for the mozzarella to melt.
Serve the mini eggplant pizzas immediately, as an appetizer or as a vegetarian second course.
How to store
If you have any leftovers, you can keep the mini eggplant pizzas in the fridge for a couple of days and then heat them up for a few minutes in the oven or microwave.
Tips and variations
This is the basic version of the eggplant pizzas, but if you want you can also enrich them with other ingredients: a slice of ham, a few olives, some anchovies in oil… to put just before the mozzarella.
Instead of fresh tomatoes you can use a little tomato puree seasoned with a pinch of salt and a drizzle of oil.