When it comes to busy weekdays or school days, having a tasty and balanced lunch prepared in advance can be a game-changer. Say goodbye to fast food runs or settling for bland meals. We've gathered 10 tasty lunch box ideas that will satisfy your hunger and keep you energized throughout the day. You can prepare any of these lunch box ideas the day before and take them to school or the office, or enjoy them at home if you work from home or are on vacation.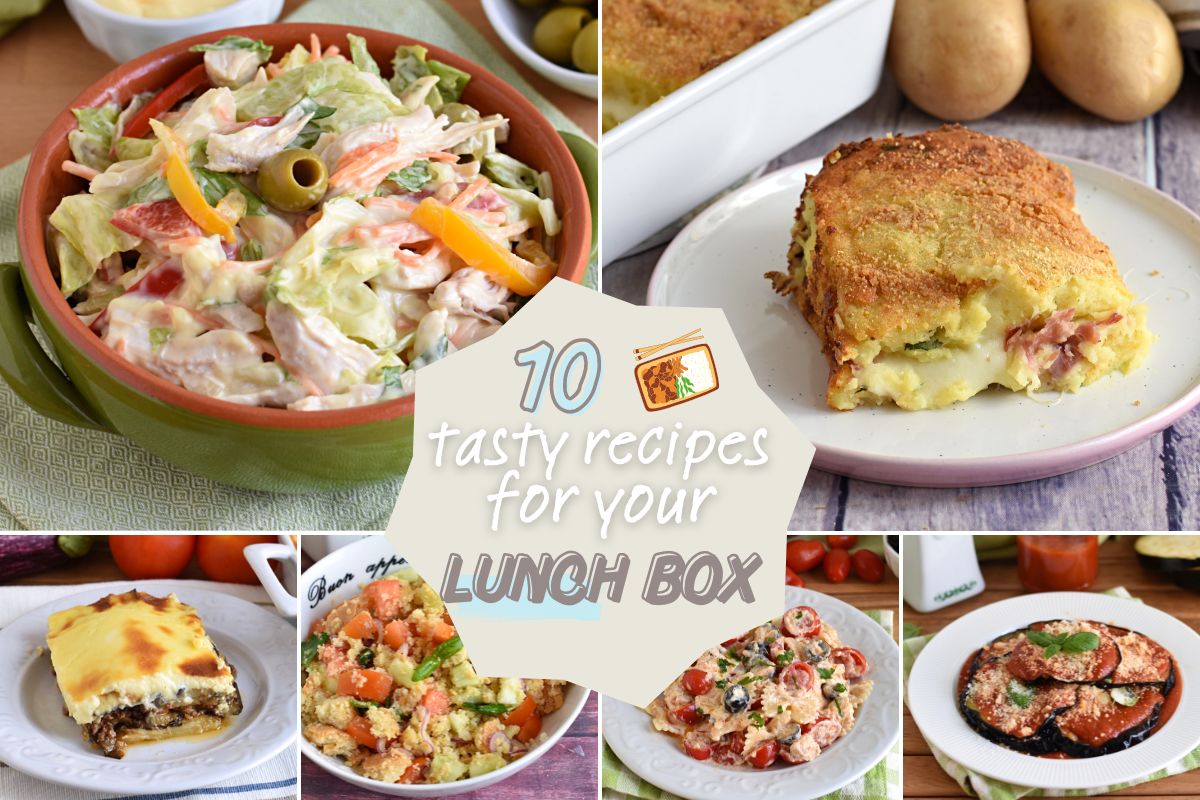 With these 10 tasty lunch box ideas, you can say goodbye to monotonous midday meals and welcome a world of delicious flavors and balanced nutrition. From vibrant salads to rich vegetable casserole, these options will inspire you to prepare exciting lunches that are both satisfying and wholesome. So, get creative, pack your lunch with love, and enjoy a delightful and nourishing meal on-the-go. Happy lunching!
You can find other delicious ideas for your lunch break in these sections of the blog: salads – pasta – soups.
Can't pass up dessert even if you're at work? Fair enough! Also put a piece of classic Caprese cake or some sugar almonds in your lunch box: they will give you the energy you need to face the rest of the day!
10 tasty recipes for your lunch break