Greek-style bruschetta is an appetizing and quick-to-prepare appetizer, an ideal summer recipe to open a dinner or a backyard barbecue, or to serve as tapas for an aperitif. The Greek-style bruschetta are nothing more than croutons topped with a mix of tomatoes, Greek feta cheese, cucumbers, olives and spring onion, all ingredients also common to the famous and delicious Greek salad.
The recipe for these quick bruschettas is therefore really for beginners, the only advice I can give is to cut the ingredients into small cubes, especially if you intend to serve the Greek bruschettas as finger food. For these bruschetta with feta cheese, the most suitable flavoring is oregano, to which I also add a few basil leaves that sweeten the taste of the other ingredients.
You may also like:
Difficulty

Very easy

Cost

Very cheap

Preparation time

15 Minutes

Serving

4 servings

Cooking method

No cooking

Cuisine

Greek

Seasonality

Evergreen
Ingredients for 8 Greek-style bruschetta with feta cheese
8
slices
bread
(

small or 4 large; for me gluten-free

)
5
oz
cherry tomatoes
(

150 gr

)
1
/
2
stick
celery
(

optional

)
4
tablespoons
extra-virgin olive oil
382,77 Kcal
calories per serving
Power 382,77 (Kcal)
Carbohydrates 43,13 (g)

of which sugars 6,47 (g)

Proteins 10,35 (g)
Fat 19,14 (g)

of which saturated 4,56 (g)

of which unsaturated 3,20 (g)

Fibers 3,29 (g)
Sodium 795,79 (mg)
How to prepare bruschetta with Greek feta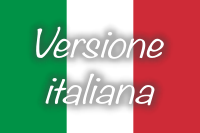 Puoi trovare la versione italiana della ricetta qui!
To prepare Greek-style bruschetta, start by washing the cherry tomatoes, cucumber and celery well. Peel the cucumber and cut it into fairly small cubes.
Also cut the cherry tomatoes into small pieces. Remove the toughest filaments of the celery and cut it into thin slices.
Also cut the onion into thin slices. For a more delicate taste you can use spring onion. Pit the Greek olives and cut them into slices. Cut the feta into cubes.
Mix all the ingredients in a bowl and season them with 3 tablespoons of oil, a pinch of salt, the oregano and the chopped basil leaves.
Toast the slices of bread and season them with a drizzle of oil (8). Distribute the feta and vegetable mix on the bruschetta, without forgetting to sprinkle them with the sauce that remains in the bowl.
Serve the Greek-style bruschetta immediately, as an appetizer or as finger food for an aperitif.
How to store bruschetta
If they have leftovers, you can keep the bruschetta with feta in the refrigerator for a couple of days.
Tips and variations
You can customize the Greek-style bruschetta according to your taste, adding or eliminating ingredients as you like. The only items that shouldn't be missing are feta cheese, olives, oregano, and tomato.
Frequently Asked Questions (FAQ)
Which bread is best to use for bruschetta?
To prepare bruschetta you should use Italian bread, i.e. fresh bread with a crunchy crust and well-alveolate crumb (ciabatta, Tuscan bread, Apulian bread such as that of Altamura are fine) etc. If you can't find it, you can use fresh baguette-type bread.