CANESTRELLI COOKIES
Canestrelli are tender shortcrust biscuits cut with an irresistible texture that melts in your mouth. Flavored with butter, lemon zest, and vanilla bean, these Italian cookies are the perfect shortbread for afternoon tea or holiday cookie trays.
Today I decided to prepare a very famous Italian cookie: Canestrello.
It is a special shortcrust pastry cookie cut in the shape of a flower and dusted with icing sugar.
These little three-bite cookies are impossible to miss! Every time I pass the box I have to take one or two.
They are a not too sweet cookie that is perfect with a morning cup of coffee or afternoon tea.
And, of course, they are a wonderful addition to cookie trays and gift packages.
There are several recipes to prepare these crumbly and delicious cookies
but certainly my favorite is that of "Canestrello di Torriglia", a small country village in the hinterland of Portofino.
My grandfather used to take me there as a child to buy them because he had a house in the countryside nearby.
Like most shortbreads, the butter is the star of  the show in this canestrelli recipe, but a couple secret ingredients set this recipe apart.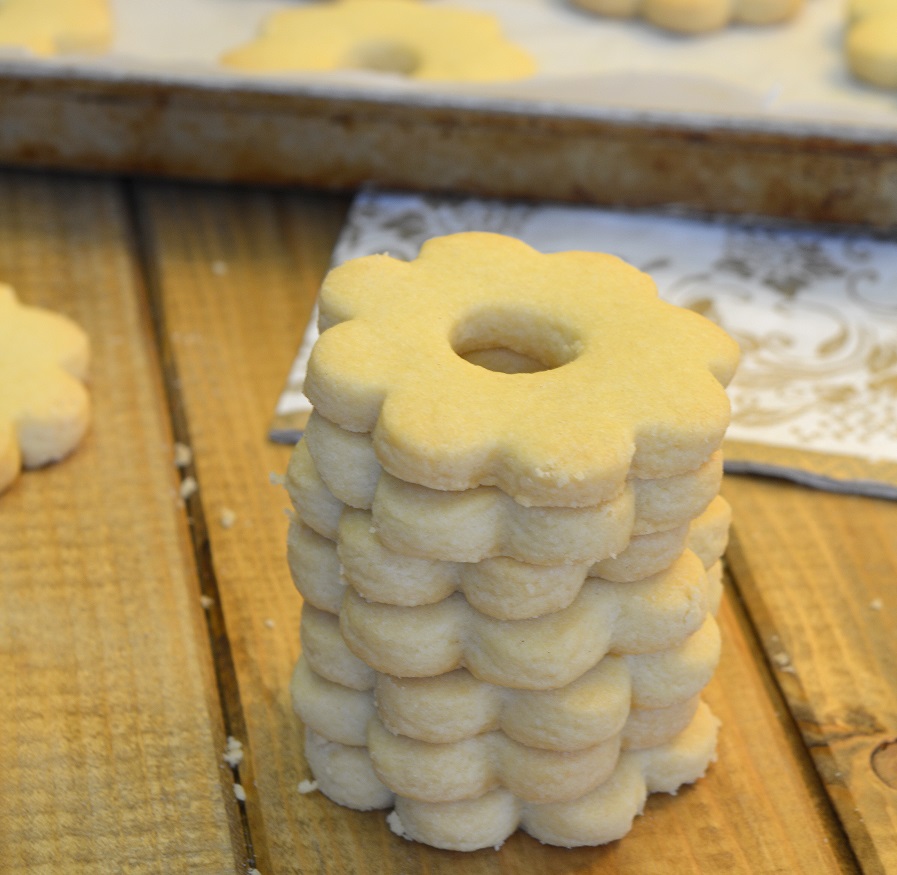 Difficulty

Easy

Cost

Very cheap

Preparation time

15 Minutes

Cooking time

15 Minutes

Serving

24 COOKIES

Cuisine

Italian
Ingredients
cake flour
(

3 cups cake flour about 300 grams;

)
unsalted butter
(

6.7 ounces unsalted butter about 190 grams

)
icing sugar
(

3.5 powdered sugar about 100 g

)
vanillin
(

1 sachet of vanillin

)
icing sugar
(

icing sugar to taste

)
Tools
Steps
STEP 1
Take the butter out of the fridge. The butter must be completely soft (if you place your finger on it it must sink): it takes about 2-3 hours.
When the butter is softened, put in a bowl and work together with sugar with an electric mixer.
You need to get a light and fluffy cream.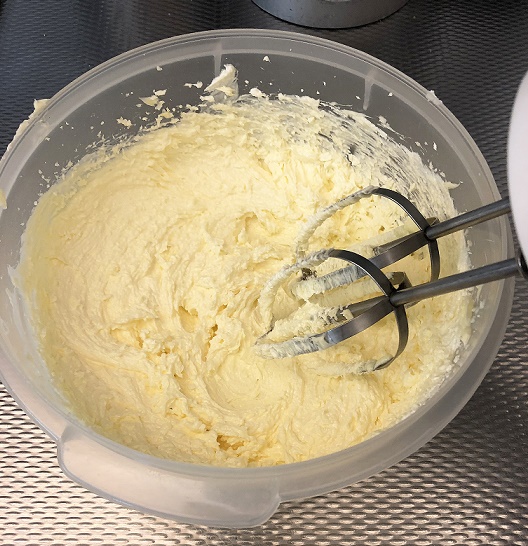 STEP 2
Then add egg yolk and incorporate it with a spatula. Mix well until completely incorporated.
At this point, start adding flour and vanillin by sifting them into the butter cream.
Continue until you have added all the flour.
STEP 3
Transfer the mixture to a pastry board and knead vigorously until the dough becomes smooth.
At this point, roll out the dough with a rolling pin until you get a height of about 1/3 of an inch.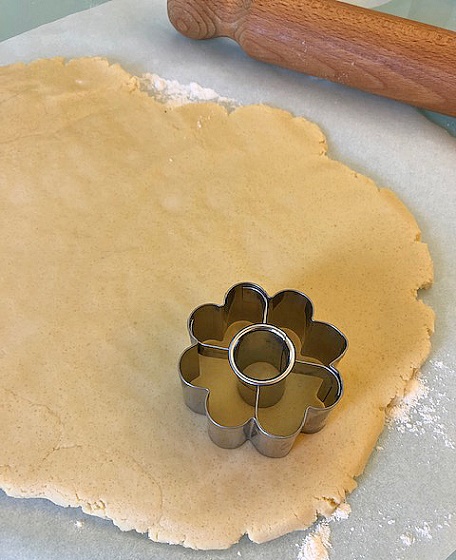 Take a flower mold and make canestrelli cookies.
STEP 4
As soon as they are ready, place on a baking tray covered with parchment paper.
Bake at 374 F for about 15-18 minutes. They should be slightly golden but not too dark.
Remove from the oven and allow to cool before serving sprinkled with icing sugar.
NOTE
The canestrelli cookie mold can be easily found on the internet.
Alternatively, you can use a flower mold with petals and make the hole in the center with a circular cookie cutter.This Italian shortbread is a great recipe to make ahead of time.
Shortcrust pastry can also be prepared in advance.
Feel free to mix the dough, then wrap it in plastic wrap and refrigerate it for up to 3 days.
You may need to reheat the dough for 10 minutes on the counter before rolling.
STORAGE
Baked shortbread will keep for up to a week, they should be stored in an airtight container at room temperature.
Canestrelli can be frozen. I recommend freezing the cookies after they are baked for best results.
I put them in a plastic bag with parchment paper between each layer.
Frozen Canestrelli cookies will last up to 3 months, defrost them at room temperature.
FOLLOW ME ON INSTAGRAM