In Venice, the Carnival is a spectacular event and during this period – which depending on the year can go from 8 January to the first days of March – there is no restaurant, pastry shop or bar that does not sell "fritole", the typical Venetian fritters: soft and sprinkled with sugar, they are often enriched with raisins, pine nuts and sometimes filled with pastry cream.
Even if we are not in the Carnival period nor in Venice, we can enjoy some excellent homemade Venetian fritters. The ingredients are simple: flour, eggs, sugar, a little yeast and as much milk as needed to obtain a rather firm and consistent batter; the dough for these Italian carnival fritters must then rest for about an hour and a half. To form the fritters you don't have to touch the mixture with your hands, but slide it from a spoon (or an ice cream scoop) directly into the boiling oil. Carnival fritters should be served still hot, after being covered in granulated sugar.
You may also like: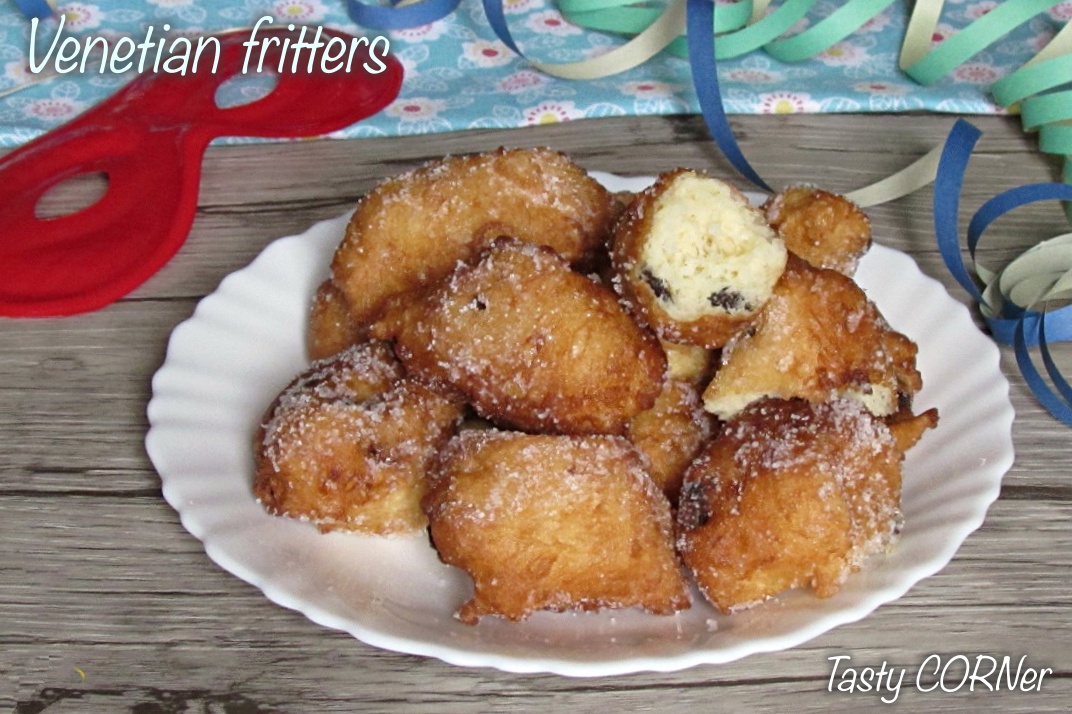 Difficulty

Easy

Cost

Very cheap

Preparation time

20 Minutes

Rest time

1 Hour 30 Minutes

Cooking time

15 Minutes

Serving

6 servings

Cooking method

Frying

Cuisine

Italian regional

Seasonality

Evergreen

Region

Veneto
Ingredients for 15-18 Italian Carnival fritters
3
1
/
3
cups
all purpose (AP) flour
(

400 gr

)
1
/
2
tablespoon
dried beer yeast
(

5 gr; or 10 gr fresh yeast

)
1
/
2
cup
water
(

120 ml, warm

)
3
tablespoons
sugar
(

plus more to garnish the fritters

)
2
cups
milk
(

approx; 240 ml

)
1
lemon
(

grated zest only

)
1
/
2
cup
raisin
(

100 gr; or 1/4 cup raisins and 1/4 cup pine nuts

)
2
cups
peanut oil
(

500 ml; for frying

)
1
/
2
cup
custard
(

optional, to fill the fritters

)
How to prepare the typical Venetian Carnival fritters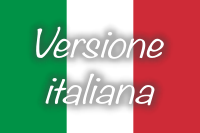 Puoi trovare la versione italiana della ricetta qui!
To prepare the Venetian fritters, start by soaking the raisins in water. Put the dried yeast in a glass and add 1/2 cup of warm water, then mix well with a spoon until the yeast has completely dissolved.
In a large bowl, mix the flour with three tablespoons of sugar and the grated lemon zest, taking care not to damage the white part of the lemon, which has a bitter taste.
Then pour the water in which you dissolved the yeast onto the flour and start mixing with a whisk or spoon.
Also add the rum to the mixture. In a small bowl, beat the eggs with a pinch of salt. Pour the eggs into the dough, then start adding the milk little by little, always mixing.
When you get a fluid but quite consistent dough, do not add more (I needed 1 cup of milk, but the dose can vary according to the type of flour, the size of the eggs…).
Squeeze the raisins and add them to the mixture, stirring again to distribute them. Cover the bowl with a sheet of plastic wrap and let it rise for an hour and a half, even two.
To help leavening, I put the bowl in the oven off with the light on. When the dough of the Venetian fritters has doubled its volume it will be ready.
Don't worry if after touching the dough it deflates, when you go to fry the carnival fritters they will rise again. Heat about 2 cups of peanut oil in a pan and, when it is very hot (about 338 °F – 170° C), take small quantities of dough, about half tablespoon, and drop them into the inside of the boiling oil.
A practical solution is to use the ice cream scoop, which will make it easier for you to detach the dough from the spoon, but don't fill it completely: if you make excessively large fritters, they could remain raw inside. If you don't have an ice cream scoop, use two spoons.
When they start to swell, turn the fritters, so that they brown well on both sides, then drain them with a slotted spoon and let them dry on a sheet of kitchen paper. While they are still hot, roll them in the granulated sugar.
Serve the Venetian fritters when they are still hot, at the end of a meal or as a dessert during the Carnival period. If you want to fill the fritters with custard, put the cream in a piping bag with a smooth spout, pierce each fritter and gently press down on the piping bag to fill it with a dollop of cream.
How to store Venetian Carnival fritters
You can keep Venetian fritters at room temperature for 2 or 3 days.
Tips and variations
As mentioned, you can enrich these carnival pancakes with pastry cream and/or pine nuts. For the sweet tooth, you can replace the raisins with chocolate chips. If you don't want to use rum or another liqueur, you can omit it.
For perfect frying, the oil should be around 338° F (170°C). If you don't have a cooking thermometer, you can test it with a little bit of dough, which must make bubbles once immersed and immediately rise to the surface. However, it is also important that the oil is not too hot, otherwise the fritters will color too much on the outside and remain raw on the inside. For this reason, it is better not to make fritters that are too large, the cooking of which is more difficult to manage.