To prepare perfect gluten-free cream puffs, it is essential to learn how to prepare gluten-free choux pastry, a useful basic recipe not only for the classic cream puffs, but also for éclair, profiteroles, Paris-Brest, etc. The traditional cream puffs recipe calls for a weak flour, i.e. low in gluten. That means we will not have particular problems in making these recipe in a gluten-free version, using only natural gluten-free flours: in particular very fine rice flour and potato starch.
A gluten-free cream puff has nothing to envy to regular one: in fact you won't be able to tell the difference on tasting. Prepare the gluten-free cream puffs can be a bit difficult, especially if you don't have a stand mixer with a flat hitter. However, with a wooden spoon and well-trained muscles you will be able to prepare it without too many problems (I've always done it this way until I bought the stand mixer).
With this recipe you'll get puffy and empty gluten-free cream puffs, perfect to be filled with whipped cream, custard or cream pudding; this gluten-free choux pastry is also suitable both for baked or fried cream puffs.
You might also be interested in these recipes:
Difficulty

Medium

Cost

Very cheap

Preparation time

25 Minutes

Rest time

10 Minutes

Cooking time

20 Minutes

Serving

24 cream puffs

Cooking method

Oven

Cuisine

French

Seasonality

Evergreen
Ingredients for about 24 gluten-free cream puffs
For the gluten-fre choux pastry
1.8
oz
unsalted butter
(

50 grams

)
2.8
oz
rice flour
(

80 grams; finely ground

)
1.4
oz
potato starch
(

40 grams

)
2
teaspoons
sugar
(

10 grams

)
To fill gluten-free cream puffs
2
cups
fresh double cream
(

unsweetened; 500 ml

)
1
/
3
cup
icing sugar
(

50 grams

)
1
/
2
teaspoon
vanilla extract
Tools
1
Planetary Mixer
with a flat hitter
How to prepare gluten-free cream puffs (choux pastry)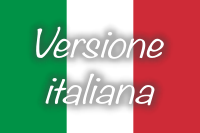 Puoi trovare la versione italiana di questa ricetta qui!
The first step to make the gluten-free puff pastry is prepare the choux pastry: pour the water, a pinch of salt and sugar in a thick-bottomed steel pot.
Bring to boil and add butter in small pieces. Let it melt completely, then remove the pan from the stove and add the rice flour and the potato starch all at once. Stir immediately with a wooden spoon until the dough thickens on the spoon.
At this point put the pot back on the very low heat and continue stirring vigorously until the dough (now more consistent) leaves a white film on the bottom of the pan.
Transfer the dough into the bowl of the stand mixer with a flat hitter and let it cool .
When the mixture is cool, operate the stand mixer; shell the first egg in a separate bowl and whisk it briefly with a fork. Then pour it in the bowl.
Let the stand mixer knead the dough for a couple of minutes, until the egg is well mixed then shell the second egg; do the same with the third. If you do not have the stand mixer, put the dough in a separate bowl and knead it with a wooden spoon or a spatula.
Adding and stirring the eggs one at a time really make the difference: you may need more effort with the first egg, especially if you have not the stand mixer because the mixture of flour and water is rather hard. It will be easier for the following ones.
When all the eggs have been incorporated, you will get a dough with a soft and slightly sticky texture.
Transfer the gluten-free choux pastry into a pastry bag with a not too narrow nozzle or cut the tip of a disposable one. Now let's start making ours gluten-free cream puffs: line a tray with baking paper.
Pipe with your pastry bag a kind of donut of 1 inch (3 cm) in diameter. Then fill it also in the centre with a spiral motion.
If you do not have the pastry bag, you can even use two tablespoon and form small heaps of the same size.
Space each gluten-free puff pastry at least 1 inches (3 cm) apart, otherwise they might stick each other during baking. You can make approximately 24 medium-small gluten-free puff pastries with these doses, or 12 large gluten-free puff pastries of 3 inches (7,5 cm) in diameter (when raw).
Bake the gluten-free cream puffs in a preheated oven at 428 °F (220 °C) (static mode) for the first 10 minutes. Then lower the temperature to 374 °F (190° C) and bake for another 10 minutes.
Once baked, turn off the oven and left the gluten-free puffs inside for another 2-3 minutes, leaving the oven door slightly open. With this method, they will not suffer of drastic change in temperature, avoiding their deflating. Remove them from the oven and let them cool completely.
Once cooled, you can fill the gluten-free cream puffs: pour the cream – which must be very cold, just taken from the fridge – into a bowl and whip it with an electric mixer for about 30 seconds. Then add the icing sugar and the vanilla extract and continue beating until you obtain a frothy mixture, such that, when the bowl is turned upside down, it remains stuck to it.
To fill the gluten-free cream puffs you can use a pastry bag and pierce each cupcake in the lower part, using the nozzle.
Otherwise you can simply cut each cream puff in half and stuff it with a teaspoon. If you wish, you can also decorate the cream puffs on the surface with a little cream and a few pieces of strawberry.
Note
If perfectly dry, the empty cream puffs can be stored at room temperature in a tin box up to a week. You can keep those filled with whipped cream for about 3 days in the refrigerator.
Tips and variations
Baking in the oven is a crucial step to get perfectly fluffy gluten-free pasta choux. Times and temperatures may vary depending on the type of oven. Thus I recommend you to do a test with only cream puff first.
If instead you want to prepare fried gluten-free cream puffs, you can proceed as follows: once choux pastry is ready, shape your cream puffs on little squares of baking paper. Then fry them in plenty of very hot peanut oil (about 320° F) dipping them upside down a few at a time, together with the baking paper which will detach by itself.
Translation by Giacomo Meucci