Sometimes you just need a go-to easy dinner recipe, especially on busy weeknights, when you come home late: the eggs in purgatory is a perfect saving dinner recipe to have on hand. Prepared using simple and always available ingredients, the eggs in purgatory is an hearty and quick meal which will you leave totally satisfied.
The eggs in purgatory is a fast and tasty Italian recipe: it is basically made of eggs cooked in a tomato and basil sauce which, according to taste, can be left with a softer yolk (like poached eggs) or can cooked a few more seconds if you don't like the taste of raw yolk. I really love it, especially mixed with the tomato flavor, so I always cook the eggs in purgatory a few minutes less. Eggs in purgatory should be served hot and accompanied by a good slice of bread to dip in the sauce!
You might also be interested in these recipes: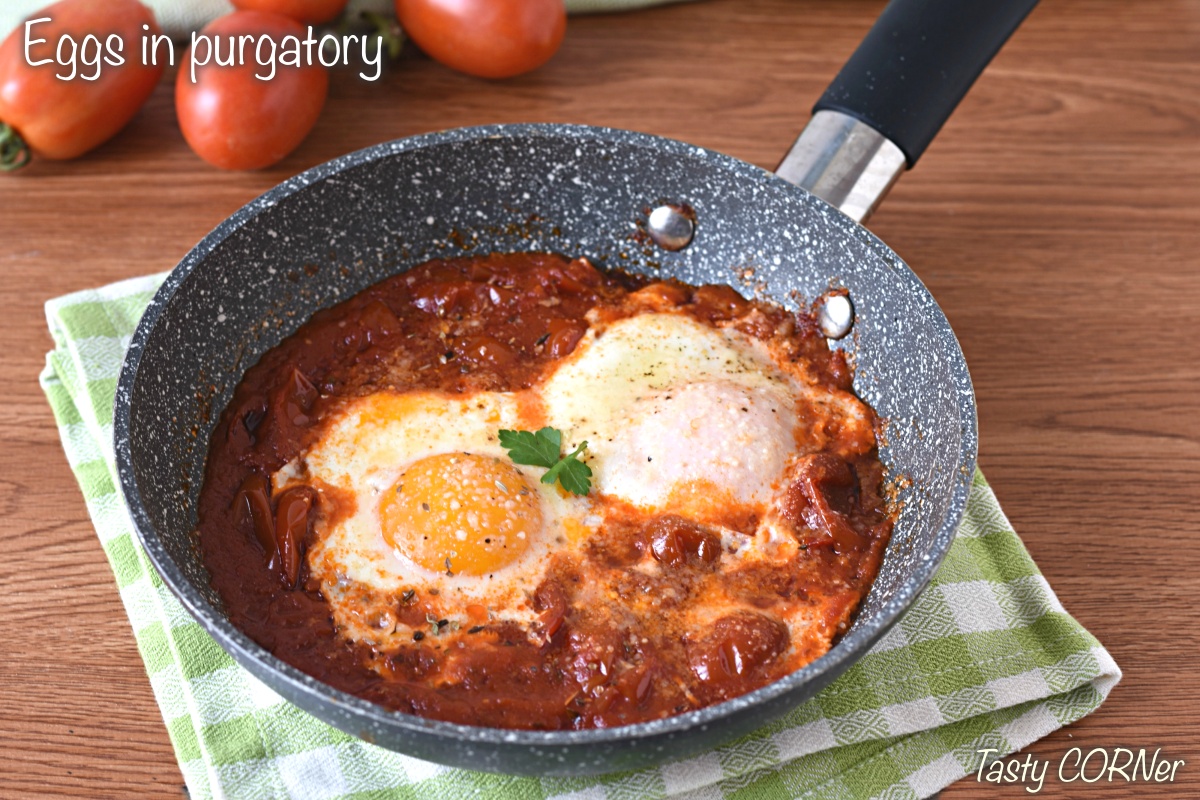 Preparation time

1 Minute

Cooking time

15 Minutes

Serving

2 servings

Cooking method

Stove

Cuisine

Italian

Seasonality

Evergreen
Ingredients for the eggs in purgatory
1
cup
canned tomatoes
(

8,5 oz – 240 grams

)
3
tablespoons
extra-virgin olive oil
1
/
3
cup
parmesan cheese
(

grated; 1 oz – 30 grams

)
4
leaves
basil
(

or a pinch of oregano

)
396,19 Kcal
calories per serving
Power 396,19 (Kcal)
Carbohydrates 9,01 (g)

of which sugars 5,34 (g)

Proteins 22,04 (g)
Fat 31,83 (g)

of which saturated 10,22 (g)

of which unsaturated 7,56 (g)

Fibers 2,32 (g)
Sodium 676,61 (mg)
How to prepare Italian eggs in purgatory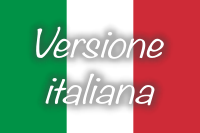 Qui puoi leggere la ricetta in italiano!
For preparing the eggs in purgatory start by browning a peeled garlic clove and an onion cut into big wedges in the oil in a large pan. Add the peeled tomatoes after a couple of minutes, mashing them with a wooden spoon.
Salt and let them cook with the lid over over medium heat for about 10 minutes. When the sauce has thickened, add the chopped basil or the oregano and remove the onion and garlic cloves.
Lower the heat a little bit and create a small hollow with the spoon where you will shell the first egg. Do the same thing for the other three eggs.
Cover with a lid and let it cook for 7-8 minutes if you want fully cooked eggs in purgatory; if however you like a liquid egg yolk, cook them for just 3-4 minutes, until the egg white get fully congealed.
Sprinkle with a handful of parmesan and a grind of pepper and garnish with a basil leaf. Serve the eggs in purgatory immediately.
Tips and variations
You can enrich the eggs in purgatory with cubes of cooked ham or bacon, previously browned.
You can use another cheese such as provola or emmentaler instead of parmesan. Or you can even use both together.
You can also choose to prepare the tomato sauce using only one ingredient between garlic and onion: however, I recommend you to put them whole and in large pieces in the pan, so that they can easily removed when cooked
Why are eggs in purgatory called that?
The origin of the name "eggs in purgatory" is very unusual and it is worth remembering: in Naples it often happens to come across votive icons that represent the souls in purgatory, depicted wrapped in flames; the clear eggs surrounded by the red of the tomato sauce recall these images, very much alive in the traditional Neapolitan culture, from which the eggs in purgatory originate.
Translation by Giacomo Meucci